Wall support Twist
The Twist is a bracket that allows you to attach the end of a wooden bar to the wall or to fix a beam between two columns or perpendicular surfaces. It was designed to reinforce the stability of a bar in situations when there is little space or to be able to attach it to a wall. Like all our supports and brackets, the fitting mechanism gives high output so you can perform exercises with confidence, whether they're for classical dance or fitness. The Twist is made of steel and is available in silver or black.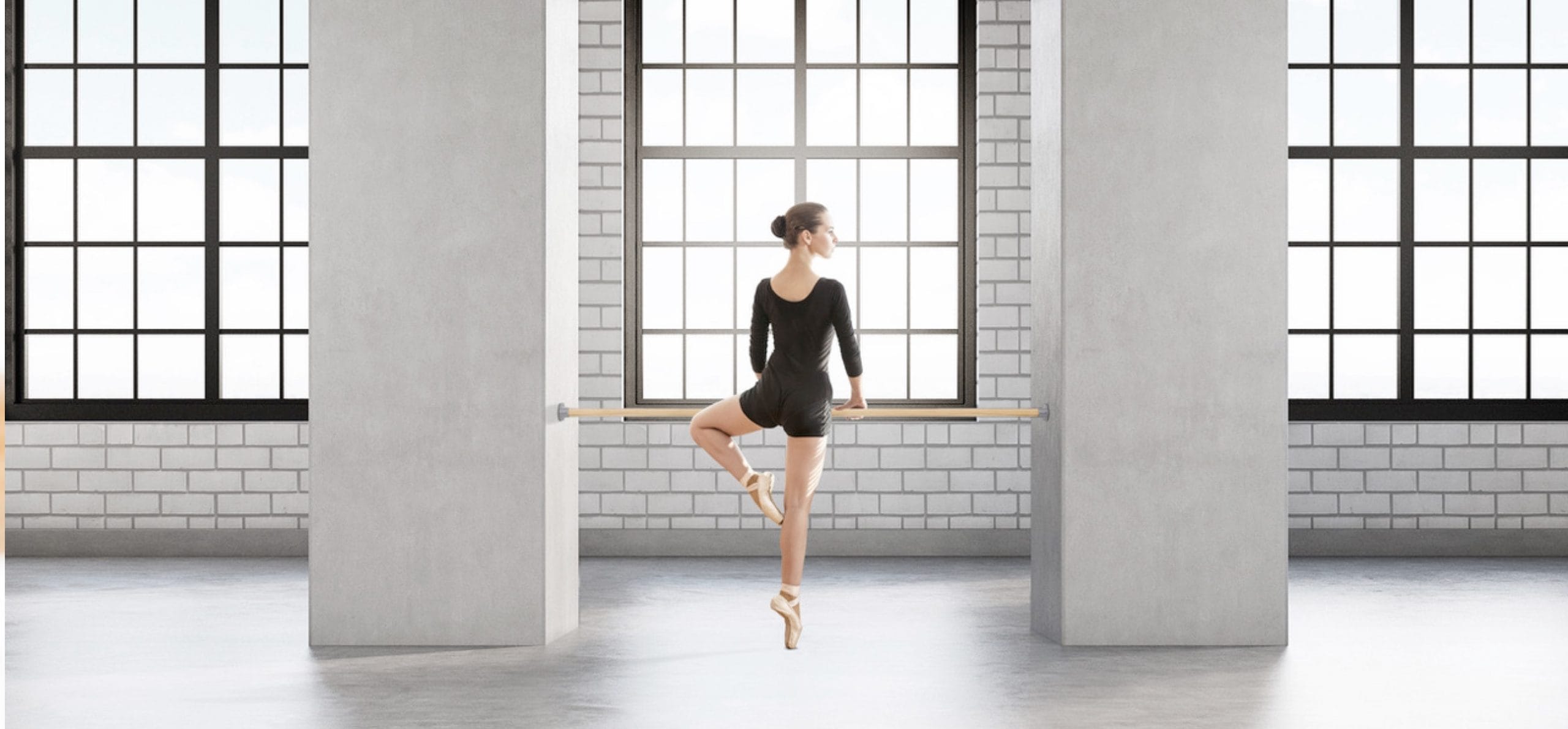 An alternative wall support
Brackets are normally attached to a wall that runs parallel to the wooden beams of a ballet barre. But what happens when you're working with a reduced space, or a space with columns or other obstacles along the wall? The Dinamica Ballet design team has created the Twist wall support for situations when it's just not possible to use a traditional support. The Twist brings a new solution to your dance or fitness studio, bringing it one step closer to perfection.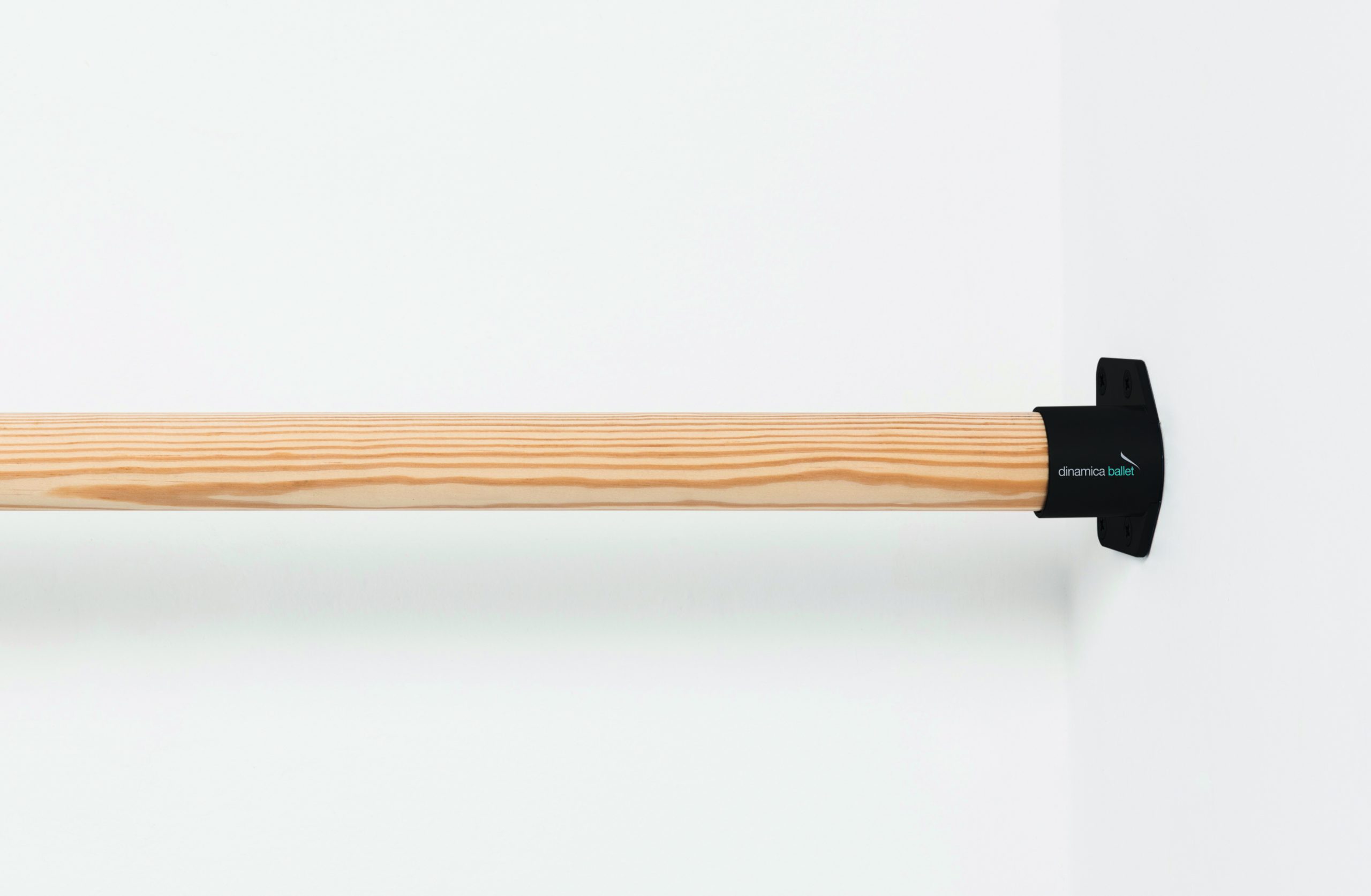 A minimalist design to optimize your space
The Twist can work in conjunction with our Arabesque wall mounts as well as our floor-mounted ballet barres. With a minimally sized mounting plate and a weight of just 200 grams, the Twist is a clean solution for reduced or challenging spaces. It's available in silver and black to help keep the colour scheme in your studio consistent if you also have Arabesque wall mounts.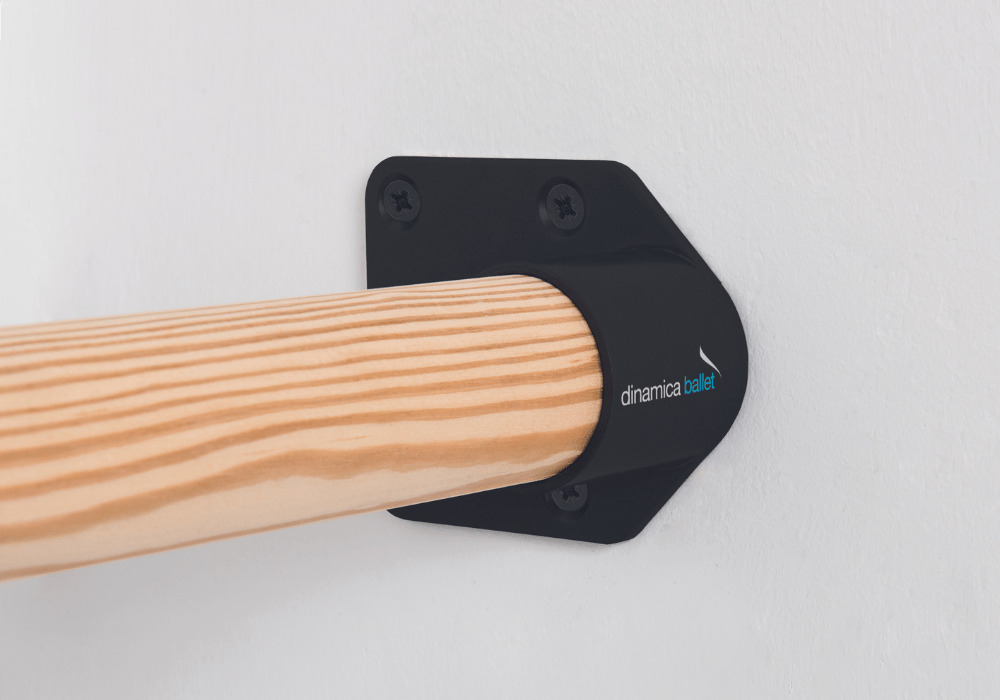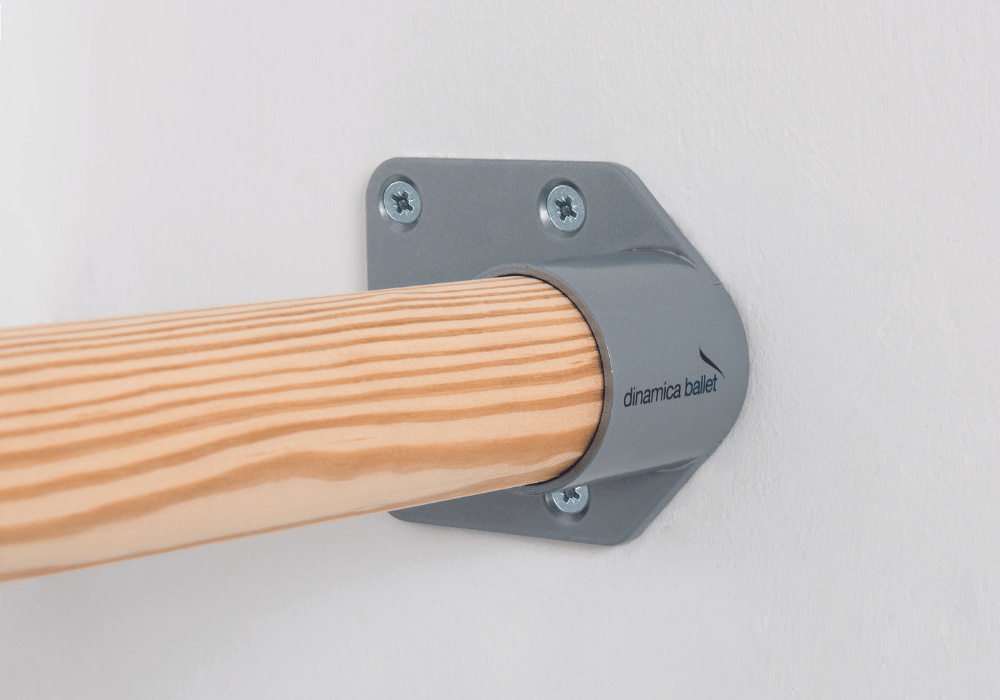 Get the most from every corner
The Twist is screwed on to the wall or column perpendicular to the wooden beam, which is then attached securely to the end. This lets you have a fully functional ballet barre between two columns or fixed between two walls. This is also an ideal solution for when a barre comes to an end in a corner of your studio, as the Twist allows you to extend the bar to the wall for extra stability.
Our aim is to provide the best for you and your students so you can work comfortably and find solutions to get the most out of your available space by altering it as little as possible.
More info