Products / Portable ballet barres
Home portable ballet barre Prima
The Prima ballet barre is designed so that dancers of all ages and sizes can start practising ballet in the comfort of their own home. The Prima is both light enough so that you can move it easily from one room to another and stable enough for you to practise your battement fondu freely.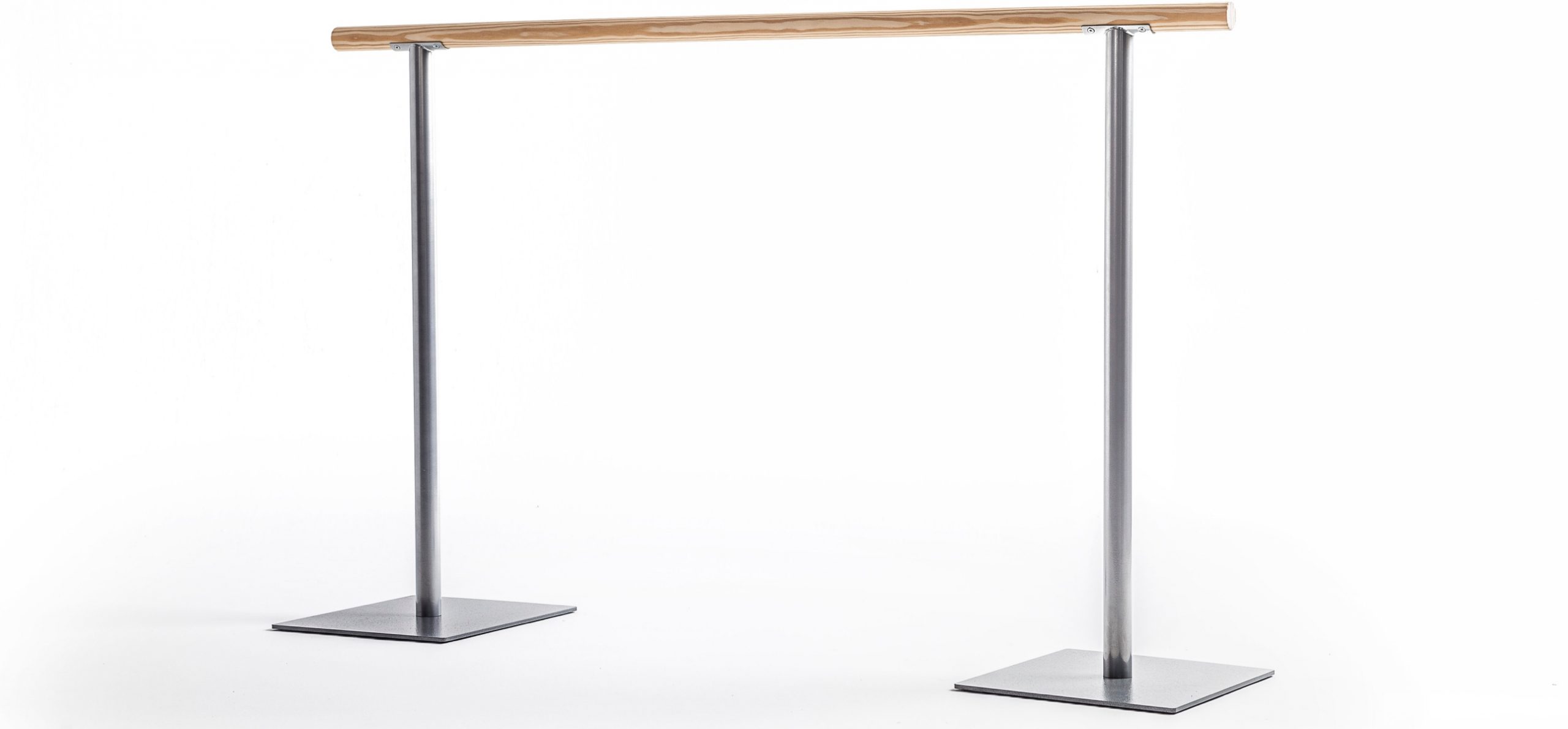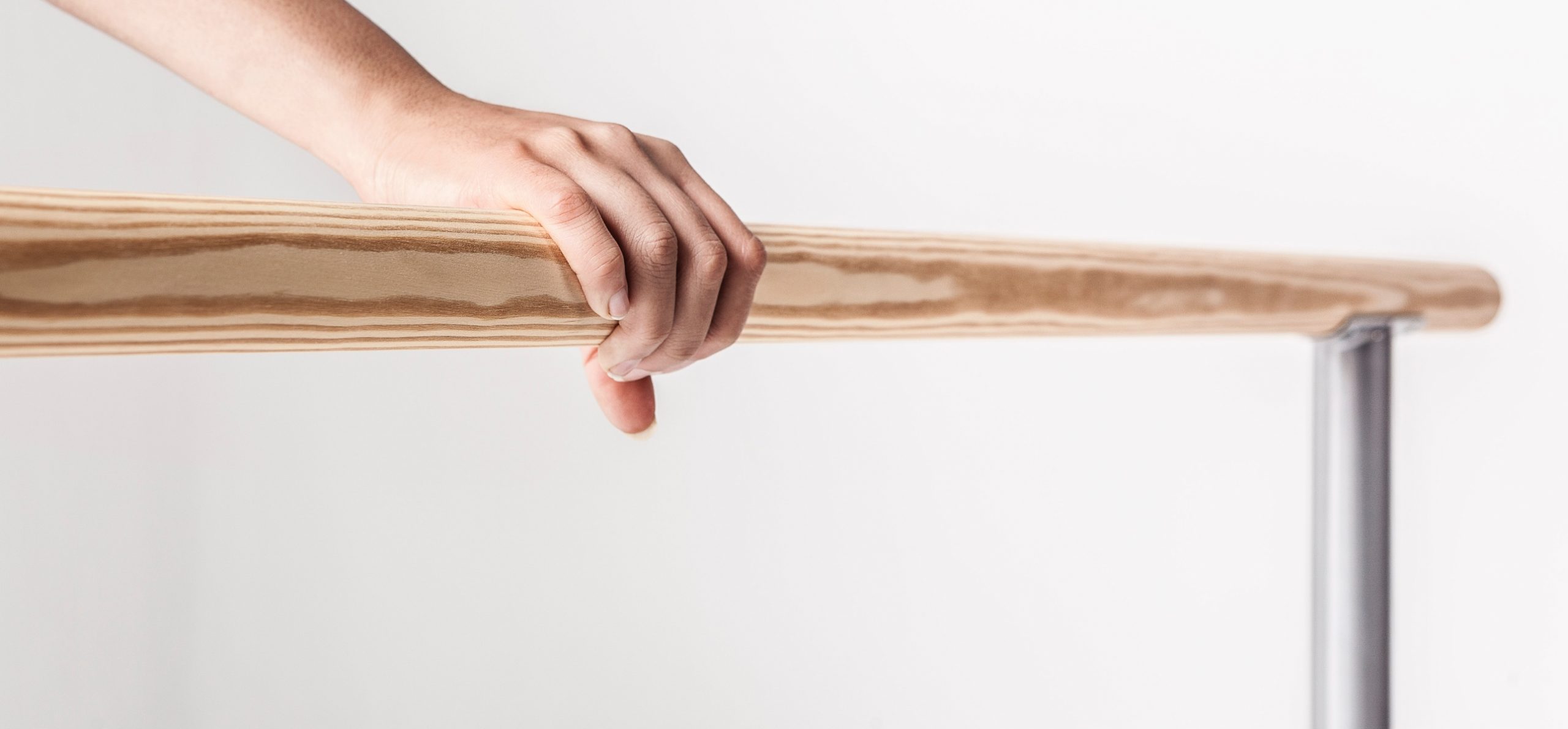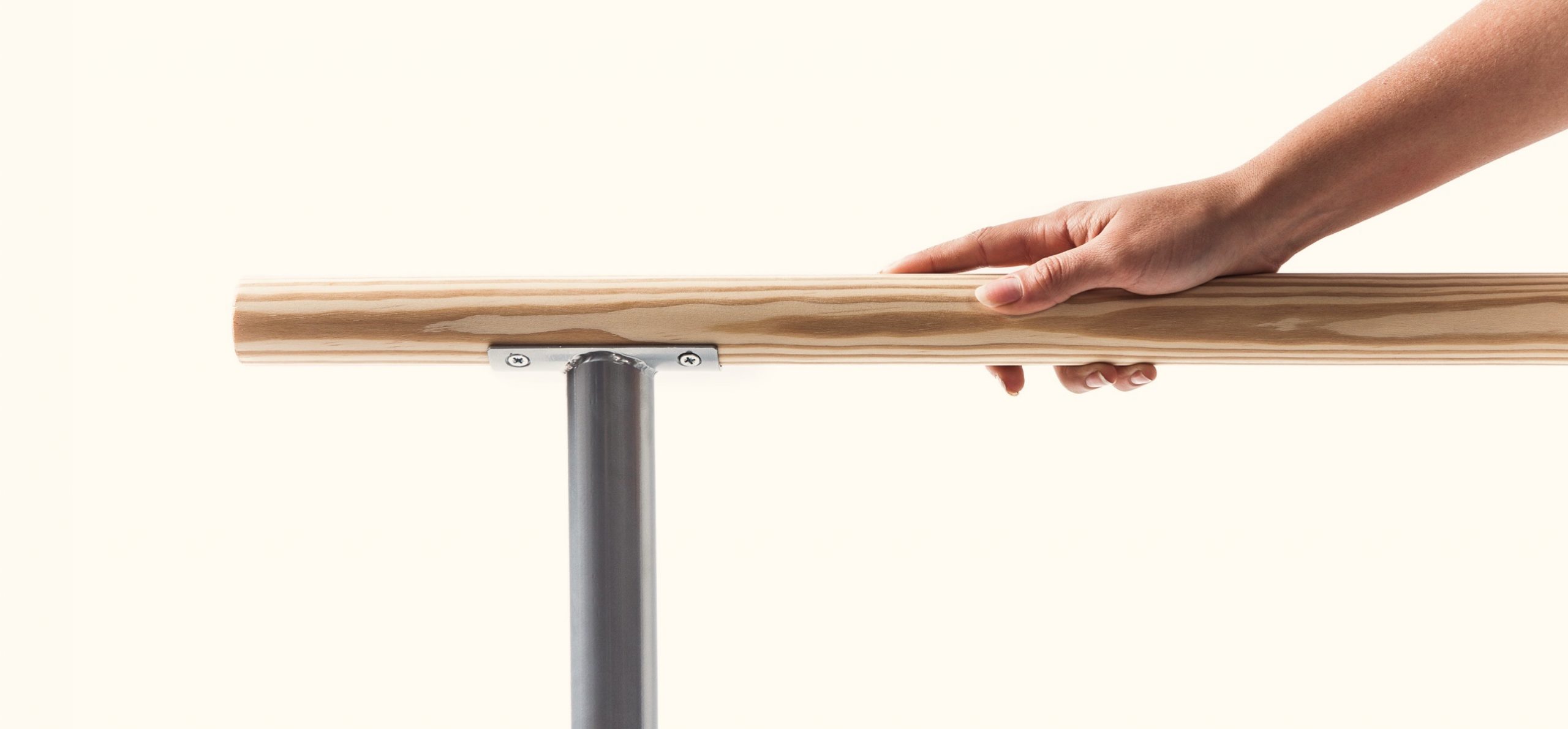 Your portable at-home ballet barre
Weighing just 17 kilos, the Prima is our lightest freestanding barre. It's easy to move it around your home to practise in different rooms, and you can store it away when you finish your training, although its smooth lines and elegant design make for a lovely addition to any home decor.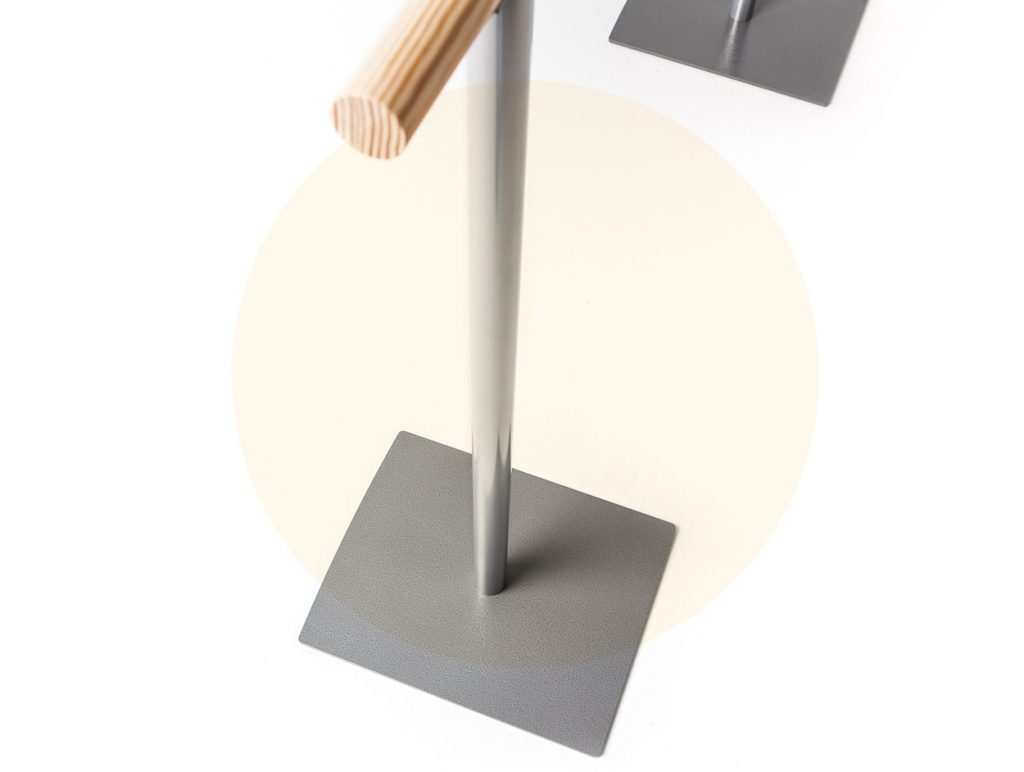 Minimalist design made with professional materials
The Prima is built with the same quality materials we use for our professional barres. The bases and uprights are made of steel, with finishes of silver epoxy to best protect against bumps and scratches.
The wooden beam, made of Southern yellow pine, which attaches with screws directly onto the plates of the uprights, provides a lovely feel and a perfect grip. The Prima is the most affordable portable barre in our collection, and we guarantee you will enjoy plenty of years of use with it. The wooden bar is available in three lengths: 1 m, 1.5 m and 2 m.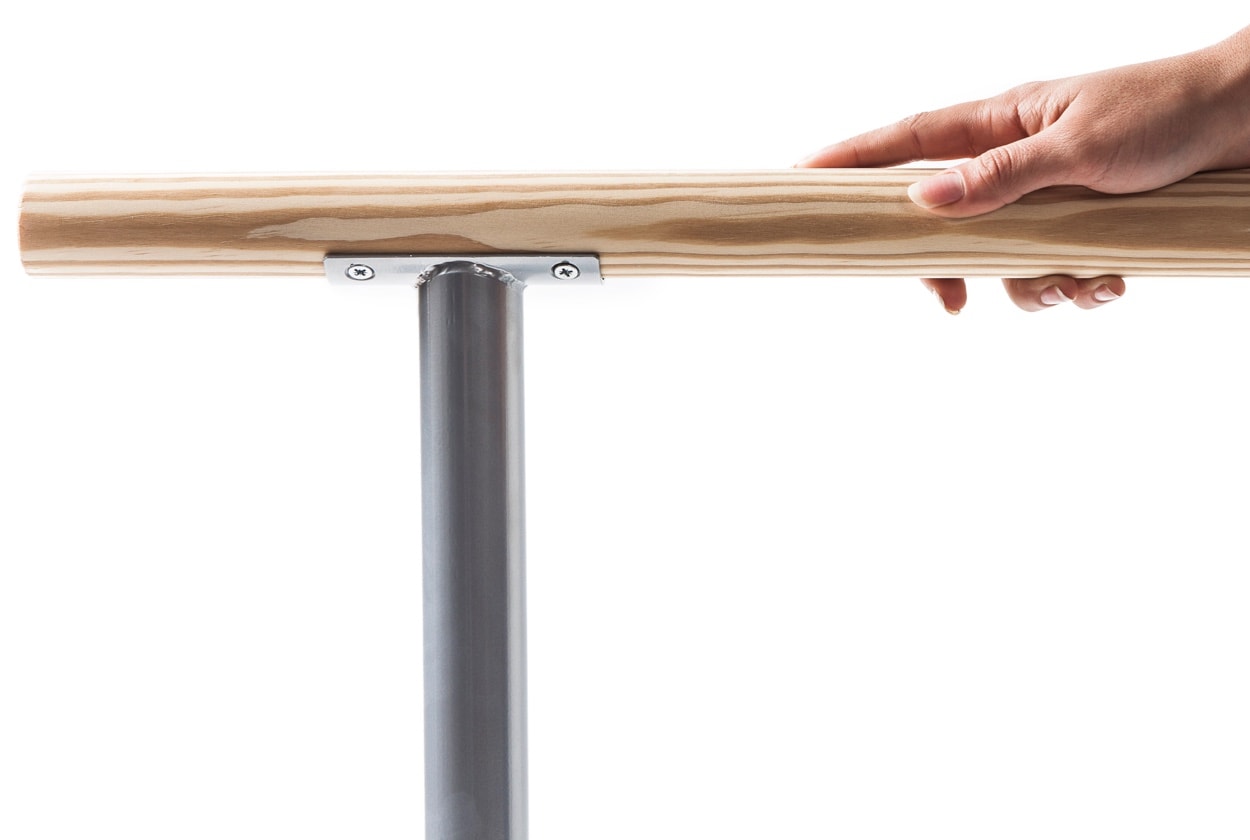 Within five minutes you'll be enjoying it
The Prima is in more homes than any other of the ballet barres in our collection. If you would like us to deliver it to you, you can purchase it in our online shop. All you need is a screwdriver and the Allen key you'll find in the box to assemble the Prima quickly and easily in order to get started enjoying your at-home ballet practice.
More info