We design the ballet barres and studio mirrors used by the best dancers across the globe. At Dinamica Ballet, we've been working in the world of passion for movement for more than twenty years, creating products for the development of artistic talent and enjoyment of practice.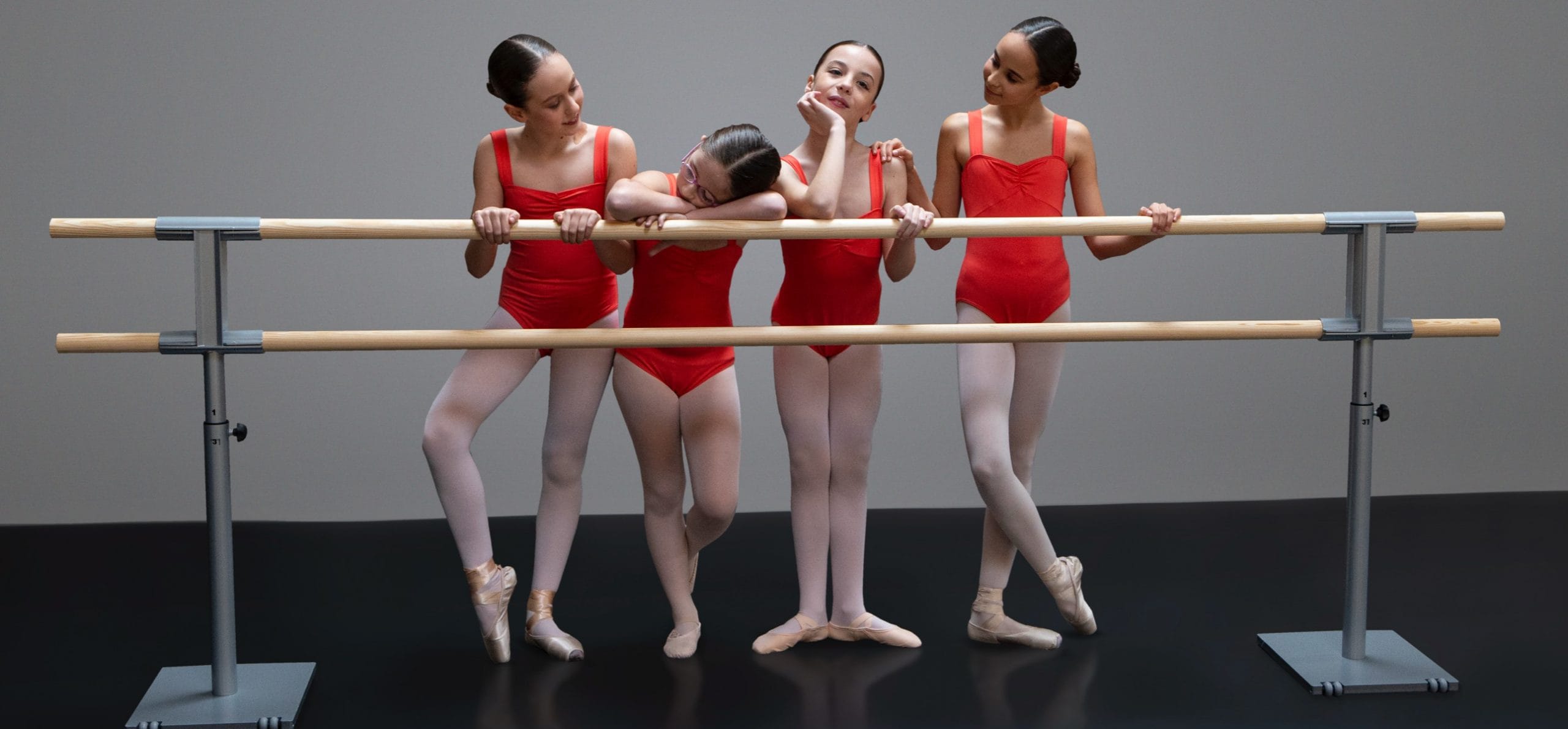 From Barcelona to the world
Dinamica Ballet has its headquarters in Barcelona's Poblenou neighbourhood. We're a family company that specializes in the design and production of professional ballet barres and mirrors for performing arts and sports. We combine style, creativity and functionality, creating high-quality products for the development of artistic technique and enjoyment of dance.
Since the beginnings of the company, we've worked with international clients, and today you can find Dinamica Ballet products in more than 50 countries on all continents. We're thrilled to see our barres and mirrors in companies, academies, opera houses, theatres, sports centres and homes in so many places throughout the world.
A team of professionals to help turn your ideas into reality
We are a small family with a passion for dance. For us it is essential that our customers' experience goes beyond a dance practice using our products; we want contact with our team to be a human one that adds maximum value and helps you to make your project dreams come true.
From the moment you discover the products on our website, through to contact with our sales team and the punctual delivery of our products to your studio, we strive to give you our best every day. Starting from the first day you get to know us and on throughout the years of using our products, our aim is for you to be completely happy and at ease with us.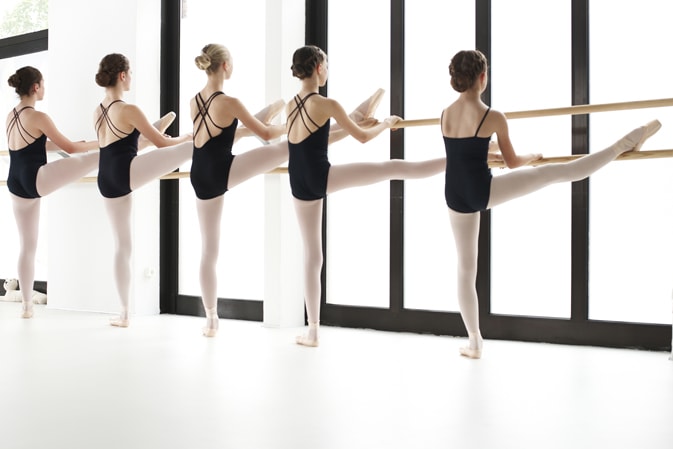 High-performance materials
We're sure you'll enjoy our products for many years. We always design all of our products with three factors in mind: functionality, strength and aesthetics. We only use raw materials that deliver the performance our clients demand. We work with small local suppliers, and we certify the origin of all our materials to ensure that they comply with all quality and safety regulations as well as respect for the environment and people involved along the way.
Our wooden beams made from Southern yellow pine and beech from sustainable forests are strong and lightly flexible, making them ideal for advanced exercises. The perfectly smoothed wood has a pleasant feel, firm grip and organic beauty so you can enjoy your practice to the fullest.
We use cast iron and steel to achieve balance between stability and mobility, and to ensure resistance with intensive use. The glass in our extremely safe mirrors, which is 4 mm thick and specially treated, gives a perfect, warp-free reflection and prevents shards from coming loose in the event of breakage. We go to great lengths to create the best mirrors and ballet barres available.
The history of Dinamica Ballet
The history of Dinamica Ballet starts with Mercè Bohigas, a woman passionate about dance, who in 1976 created Miscel·lània, a brand of interior design products with a contemporary flair. Miscel·lània became a well-known company that demanded good design and maximum functionality from its products.
In the year 2000, Mercè was commissioned by Barcelona's Institut del Teatre to provide ballet barres for their classrooms, as they hadn't been able to find any products on the market that met the design and functionality standards that their students needed, and so they asked for our help. We started a research and development process to come up with an aesthetically-pleasing product that combined the highest-quality materials with a design that would allow for high-performance exercises.
After plenty of work hours and several prototypes, the Maurice was born – our first ballet barre for professional use. Named in honour of the French choreographer Maurice Béjart, the barre was very well received, and we soon began to draw interest from other dance companies. That's when we decided to create Dinamica Ballet. With the experience we had from the Maurice, we started to design new products: the Pina, for two wooden bars, and the height-adjustable Isa were the next in line to join the Dinamica Ballet family. Since then and through to today, we have continued to work designing the best dance products and to enjoy the confidence and trust we have earned from dancers around the world.