We design the ballet barres and studio mirrors used by the best dancers across the globe. At Dinamica Ballet, we've been working in the world of passion for movement for more than twenty years, creating products for the development of artistic talent and enjoyment of practice.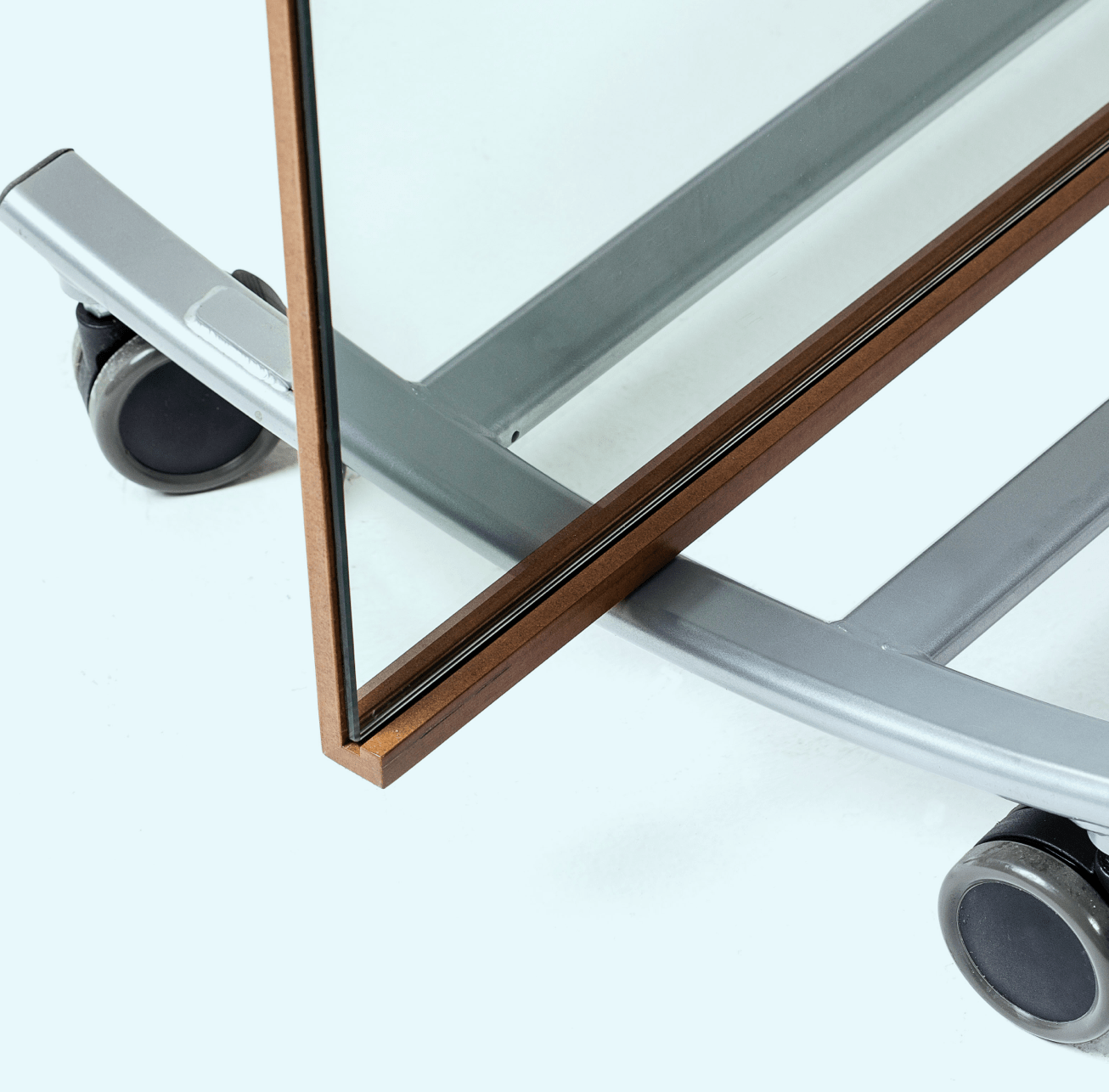 Mirrors for dance studios and gyms
Our high-safety professional mirrors are designed so you can practise artistic technique with precision
These wall supports are designed to resist pressure from any direction, making them suitable for high-intensity exercises.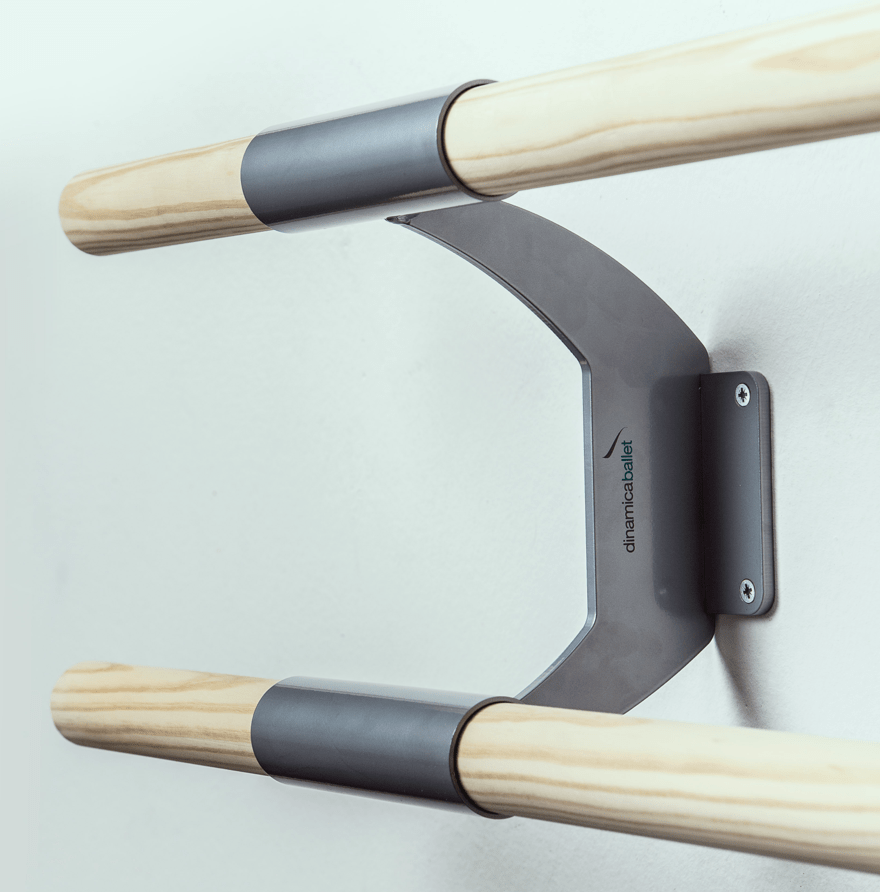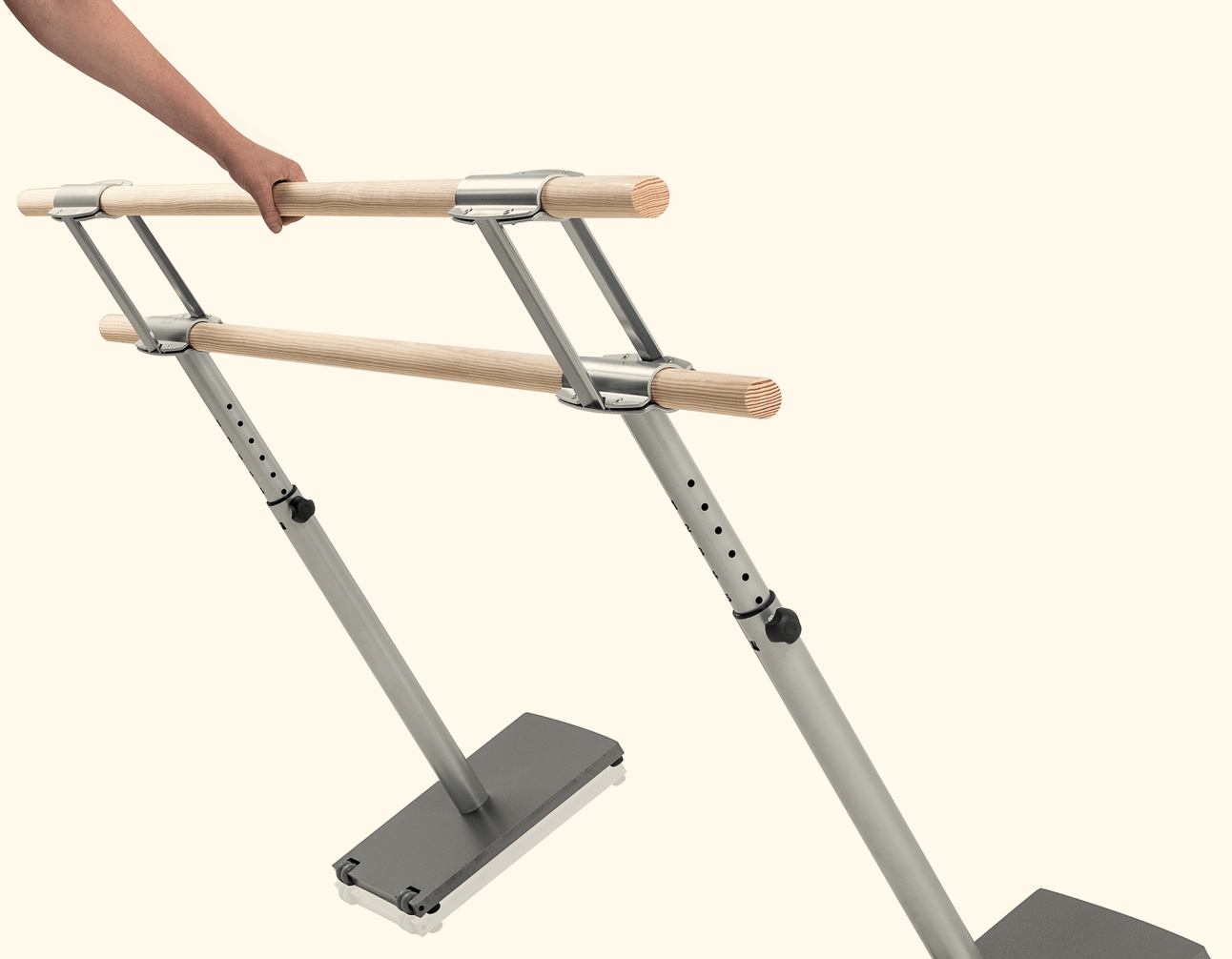 Portable ballet barres
From premium barres with maximum stability for demanding classes to lightweight beginner barres for at-home use, we've created a complete line of products that optimize the balance between stability and weight.
With the Fix range, you can bring two wooden beams together inside the support's cradle, keeping performance fully intact and getting a continuous barre that's as long as you need for your studio.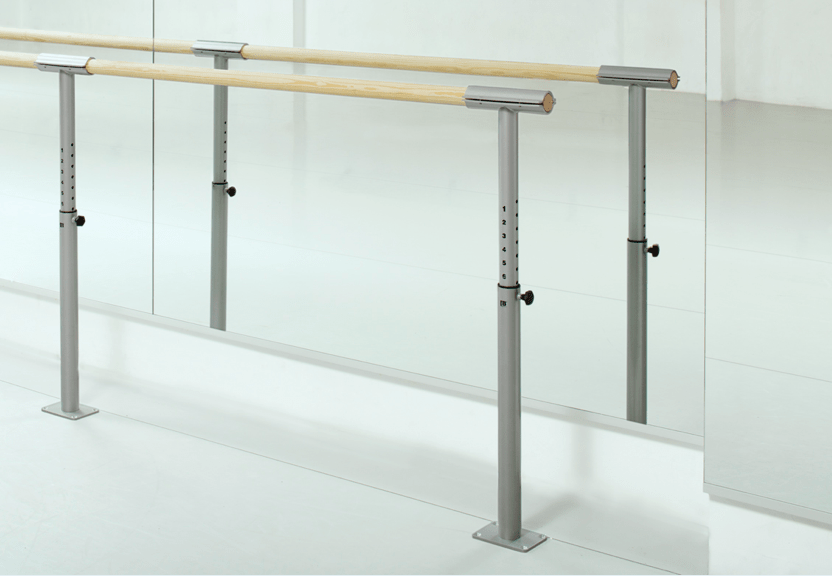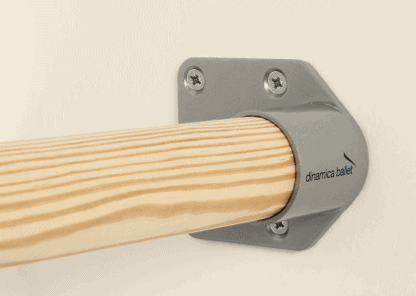 If you need an extra wooden beam, a mat for exercises or a solution for installing a barre between walls or columns, you'll find it among our ballet and dance accessories.
Products created with passion and top-quality materials
We design all of our products with three factors in mind: functionality, strength and aesthetics. We only use materials that deliver the performance our clients demand.