Products / Portable ballet barres
Height-adjustable home ballet barre Juliette
The Juliette is a height-adjustable ballet barre designed to be used for your at-home practice. It is light enough to move easily around from room to room while at the same time stable enough to provide you with full support as you perform your ballet exercises. The Juliette can be set to 12 different heights, so it can be adapted accordingly as your little dancers grow.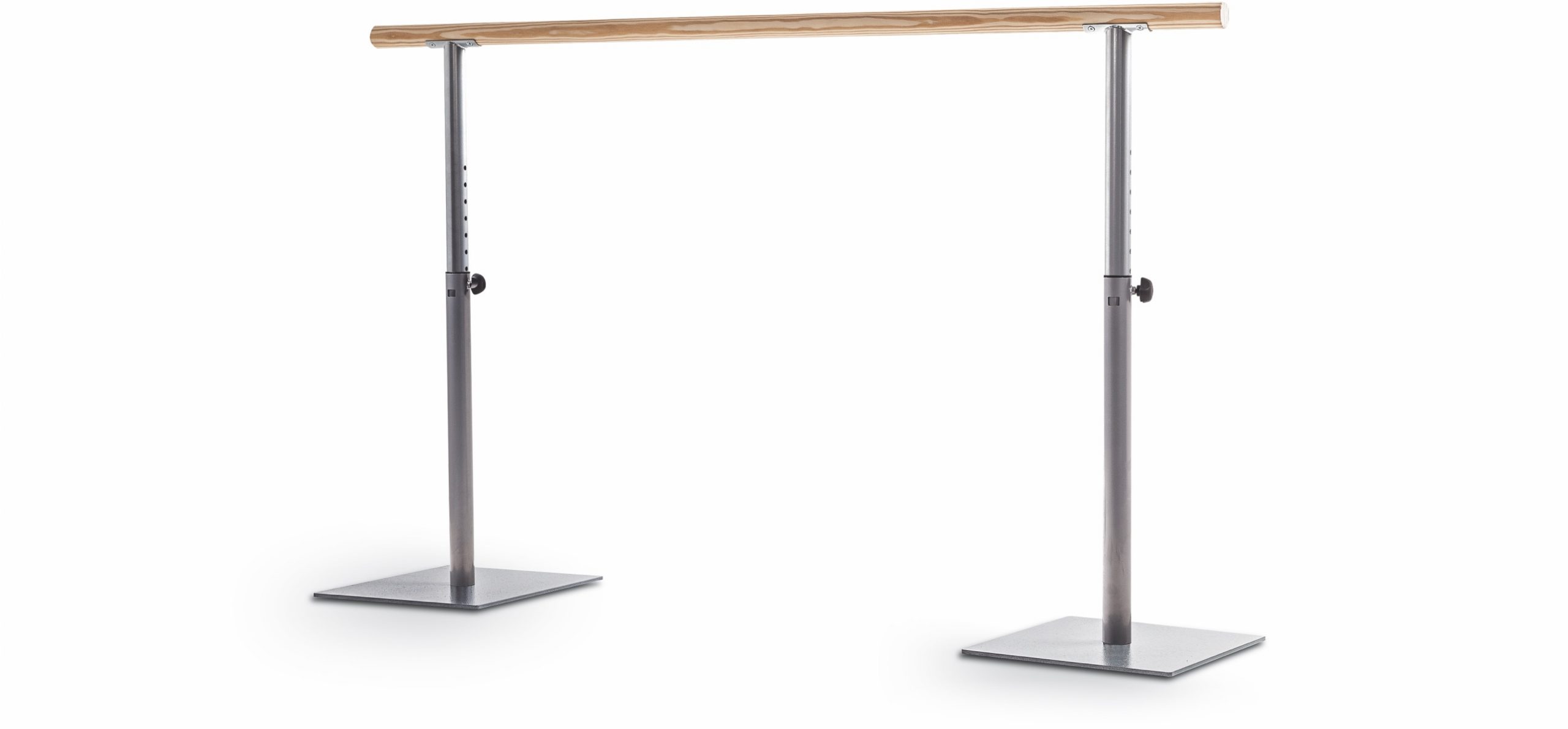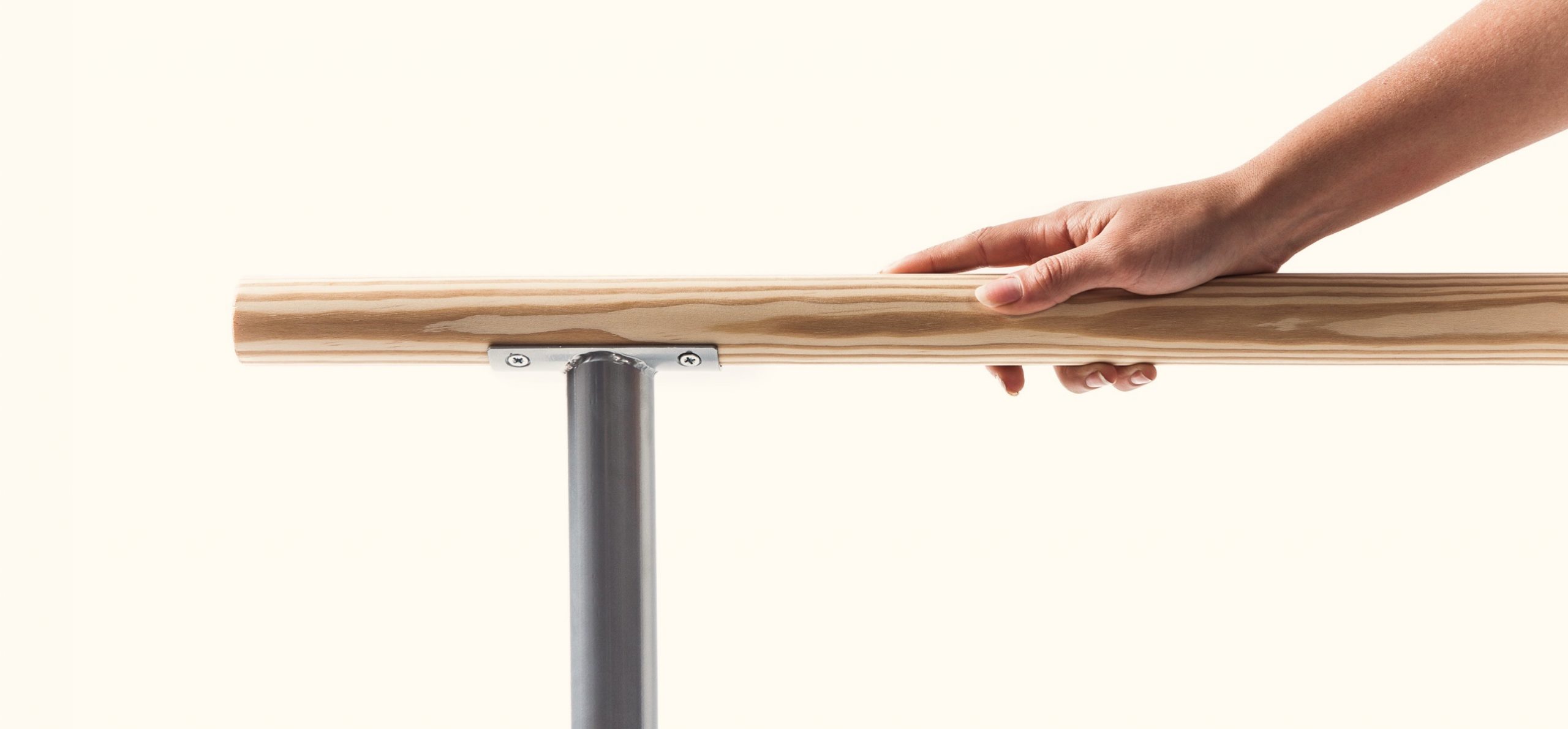 The ballet barre designed for the whole family to dance at home
The Juliette ballet barre can be quickly and easily adjusted to 12 different heights, with a difference of 33 cm between the maximum and minimum positions. Designed for ballet beginners, the Juliette can be adapted perfectly for starters of all ages and sizes. Its steel bases, weighing 6 kg each, provide enough stability for all the dancers in the family to perform simple exercises with complete safety. What's more, the bases are protected with PVC stoppers that provide further stability and spare your floors from marks or scratches.
The natural, warm, precise and pleasant feel of Southern yellow pine wood
At Dinamica Ballet, we only work with types of wood that are the most suitable for ballet practice. The Juliette comes with a bar that measures either 1 m, 1.5 m or 2 m in length and is made of Southern yellow pine wood from certified sustainable management forests. Wood is a living material that provides great resistance to pressure, light flexibility and a perfect grip.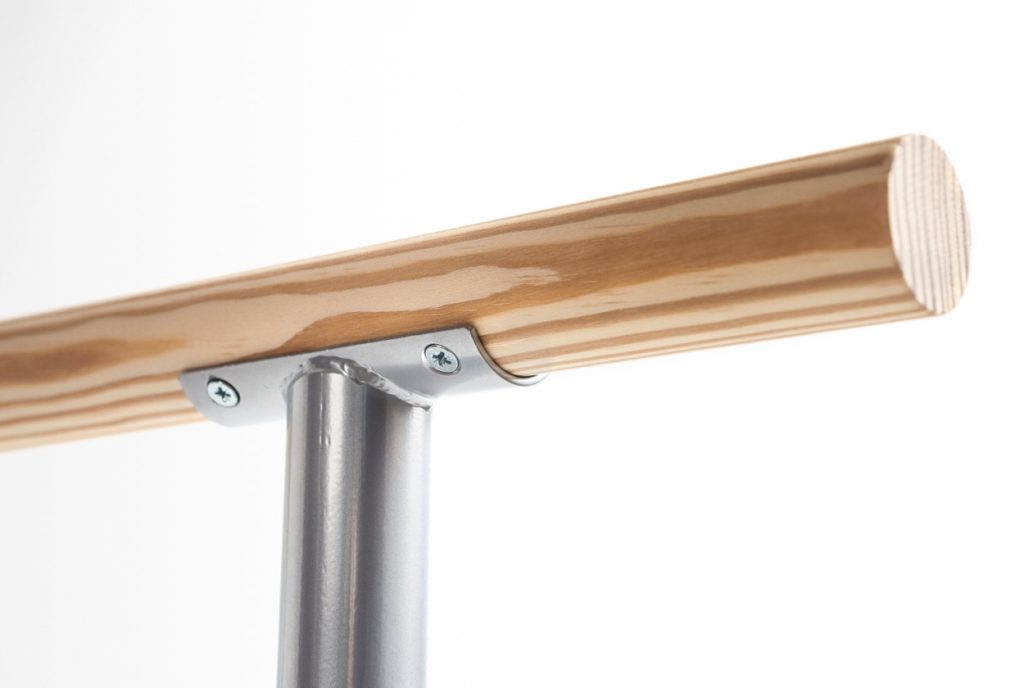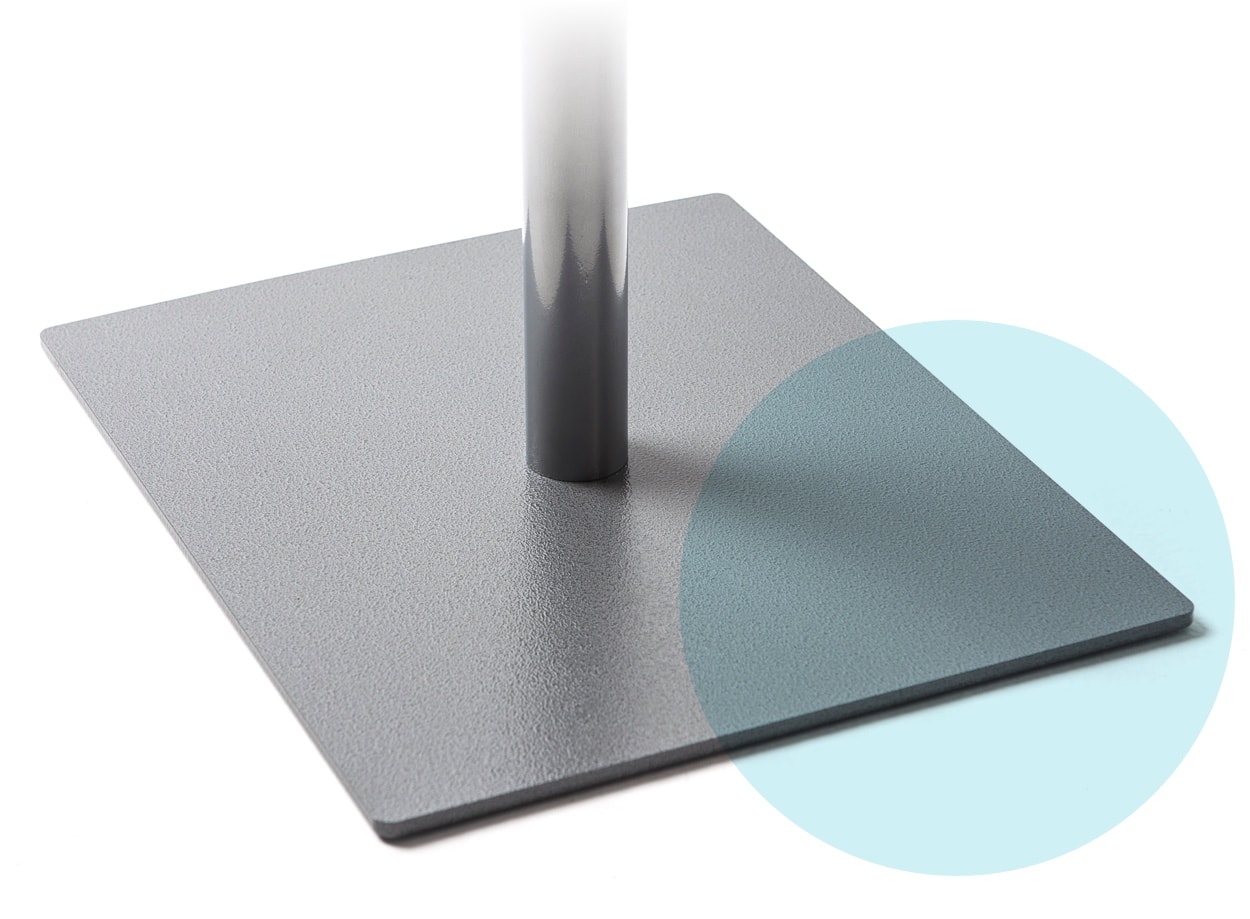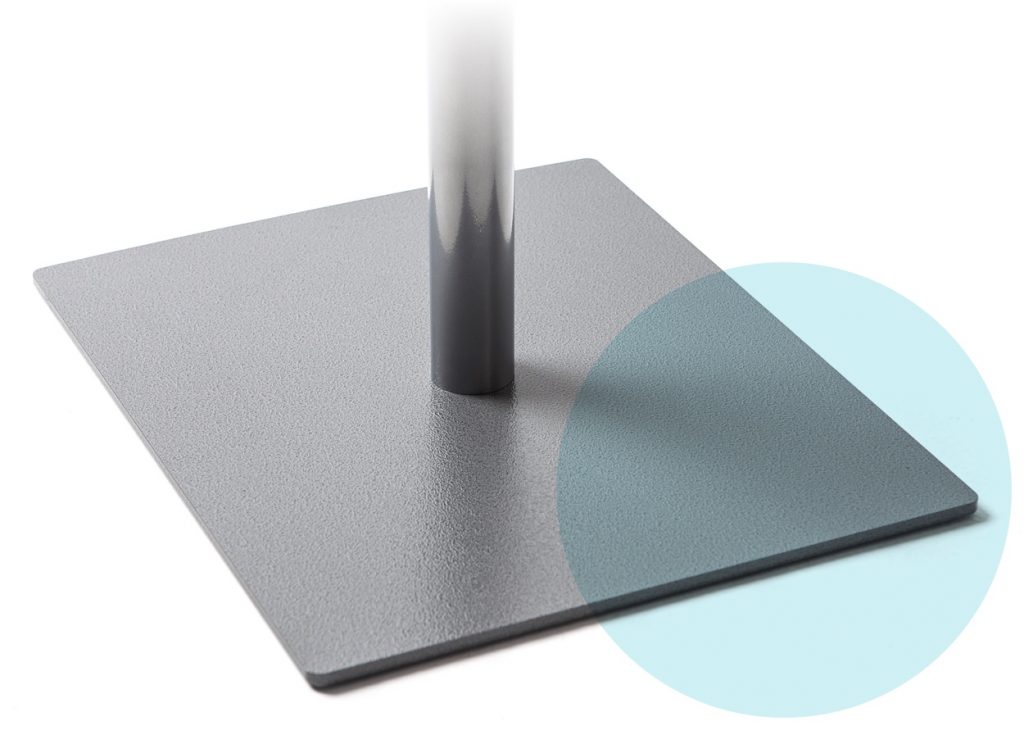 In the time it takes to make a cup of tea, you'll be enjoying your Juliette barre
When we design our products, we study how we can use the fewest pieces possible with two objectives in mind: to maximize the durability of our products and to create a product that is quick and easy to assemble. You can put the Juliette together following the instructions we provide in a matter of minutes with the help of just a screwdriver and the included Allen key. You can purchase the Juliette in our online shop, and we'll deliver it to your door.
More info