Products / Wall-mounted ballet barres
Wall-mounted ballet barre Arabesque Black
This single-beam Arabesque's wall brackets stand up to the demands dancers put on it no matter what exercises they're doing. The black colour of the steel brackets and saddles combined with the natural wood create an elegant look in as much or as little space as you need. The Arabesque Black is a favourite in home studios as well as schools for those who want that touch of colour in their surroundings during their dance practice.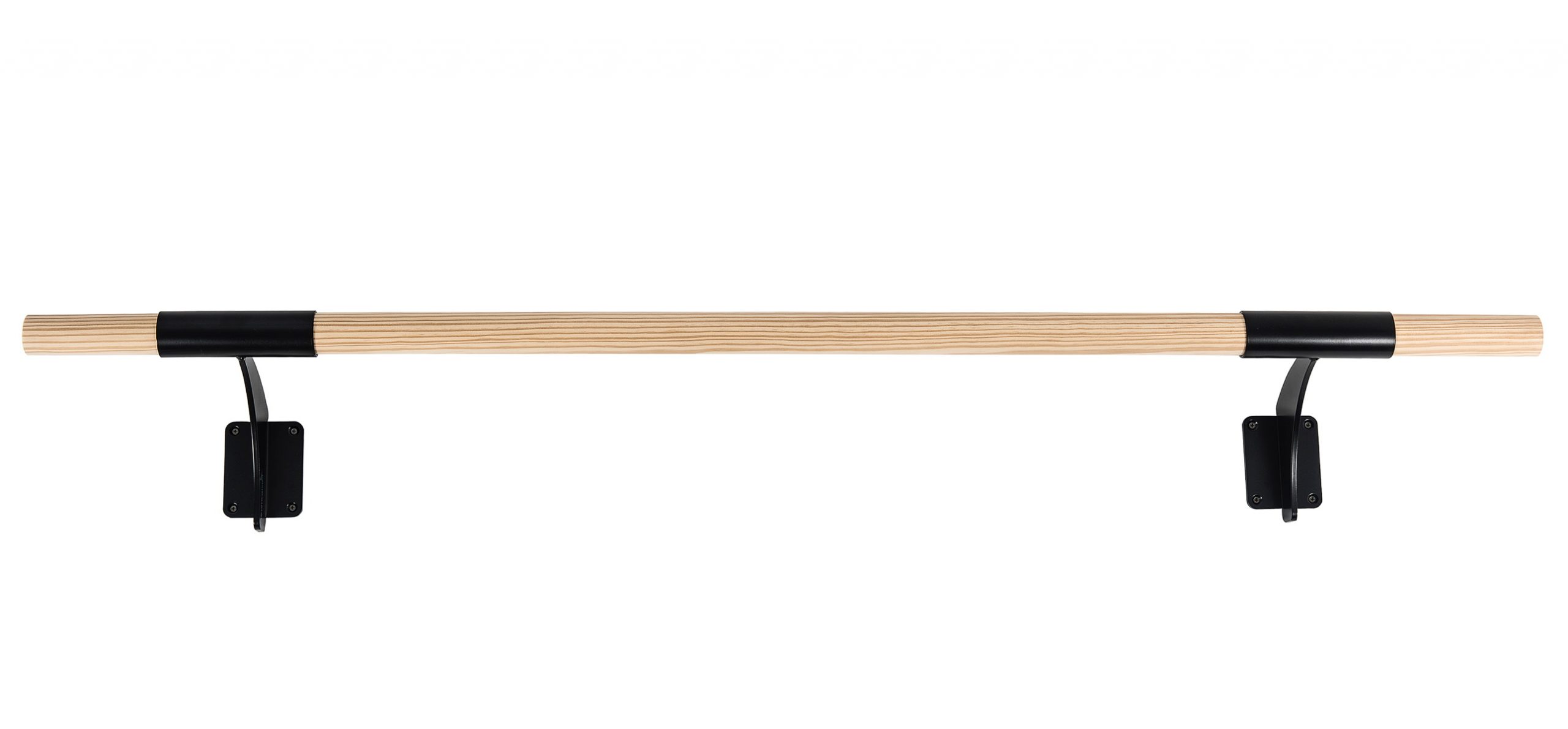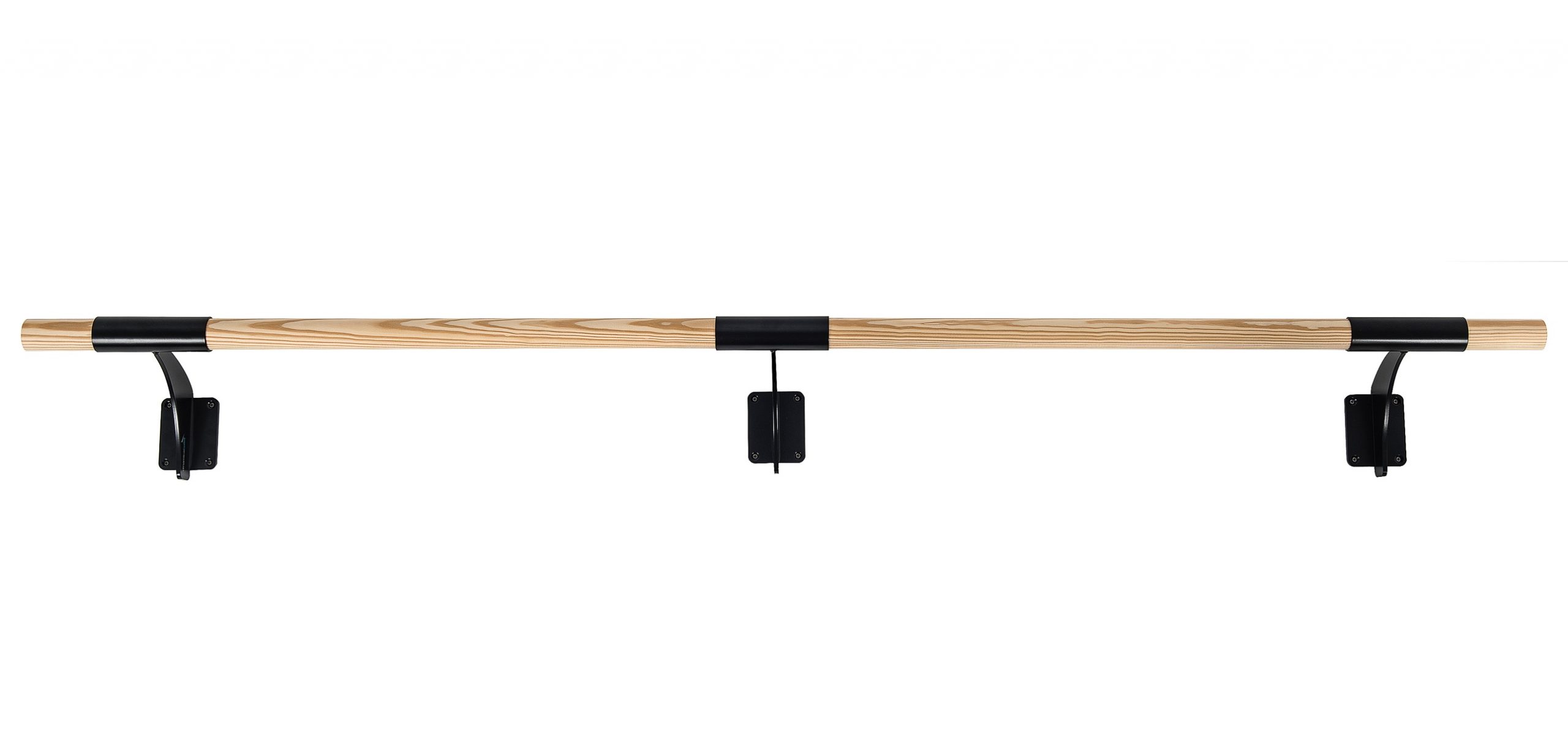 There's strength in unity
The wall brackets and saddles are designed to allow for two wooden beams to join together in each saddle. This means you can have the effect of one continuous barre running along the length of your studio wall, without any spaces between the beams, and with total stability at every point.
The wooden bars slide into the saddles and are held together in the middle with small hidden screws that don't damage the wood, so its properties are kept intact. We recommend a maximum distance between brackets of 2 metres.
The wall mounting that stands up to it all
Steel is an iron alloy that naturally contains a small percentage of carbon, making it tough and resistant to impact and changes in temperature, and therefore an ideal material to support an intense ballet practice. The dimensions of the steel wall bracket have been calculated to guarantee complete stability.
The cylindrical form of the saddles that grip the wooden bar helps to distribute pressure dancers put on the beam. If you have classes where groups of students warm up with stretches or practise their moves at the same time, the Arabesque Black's wall support will stand up to pressure from any direction without budging.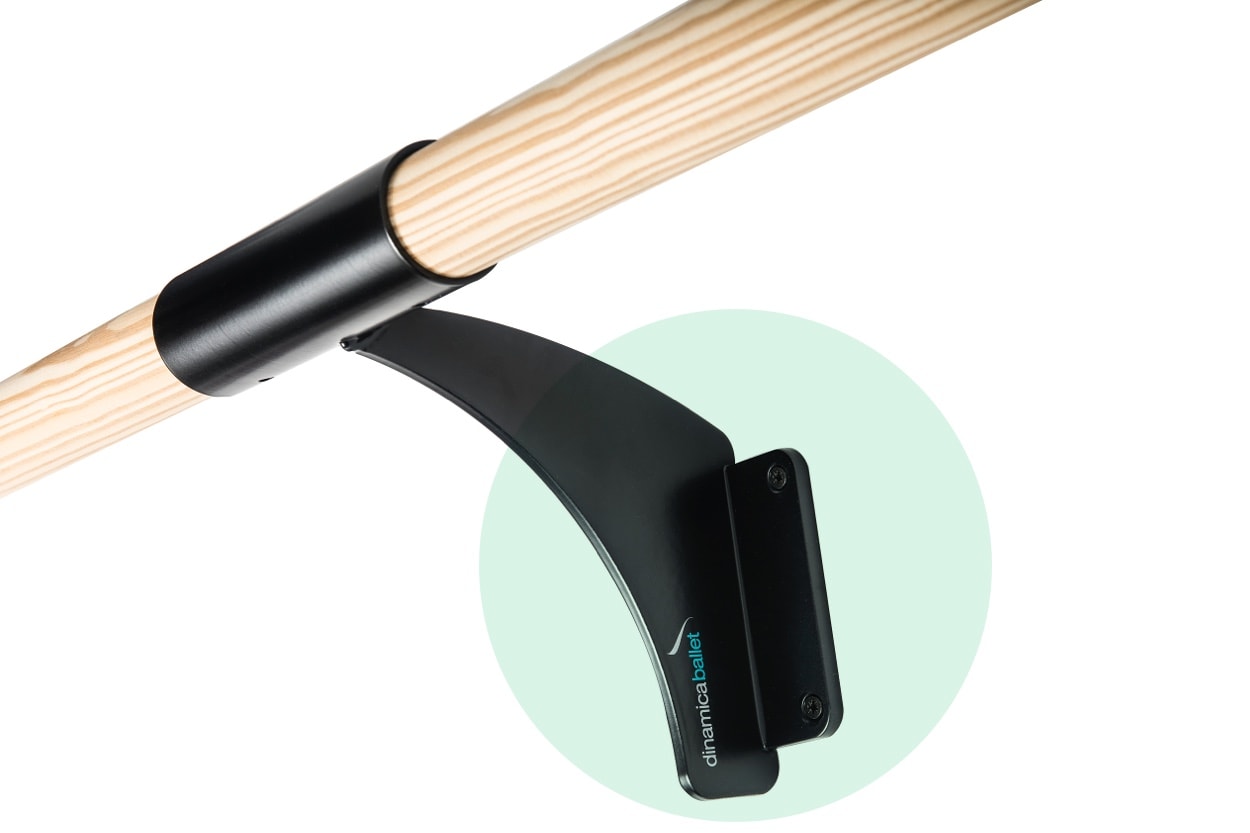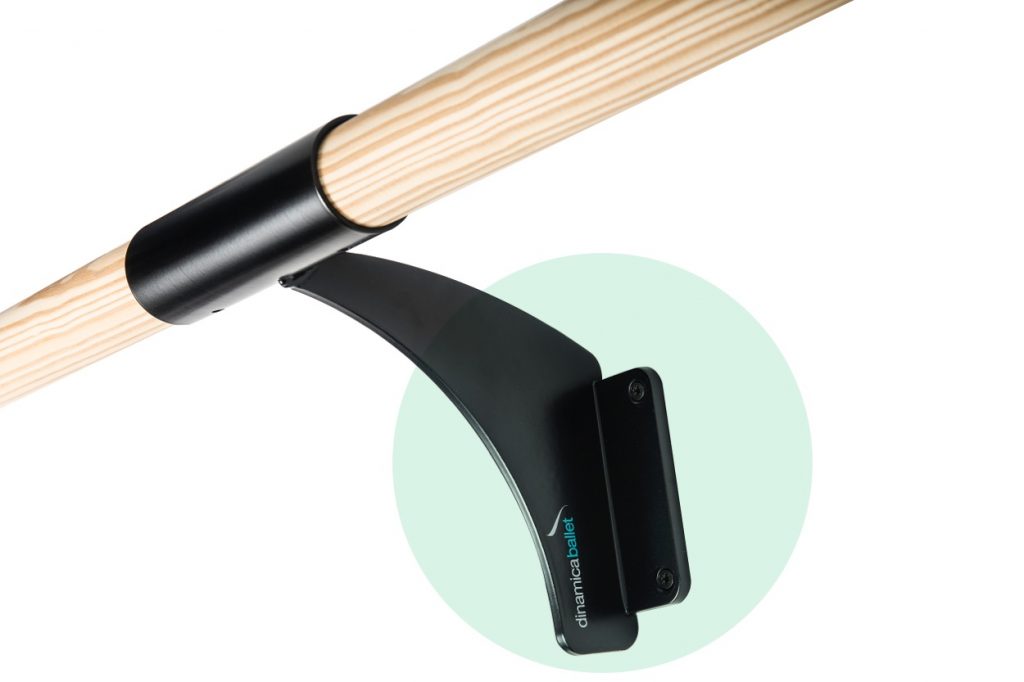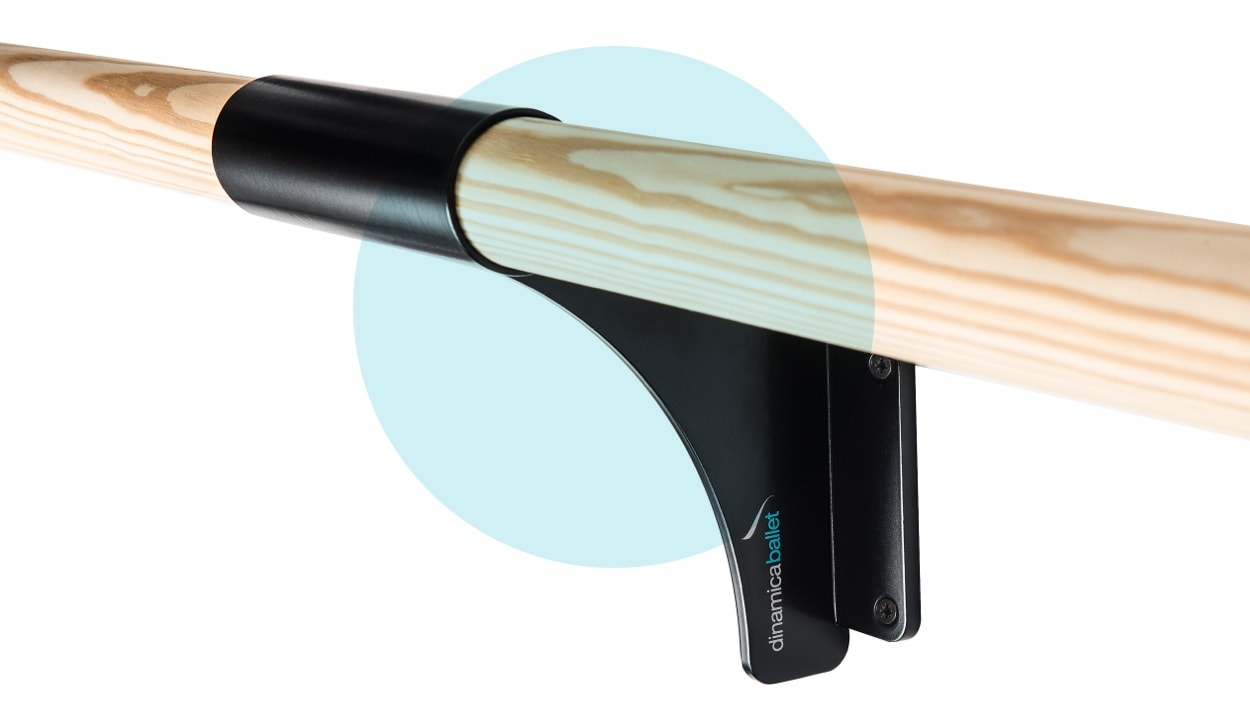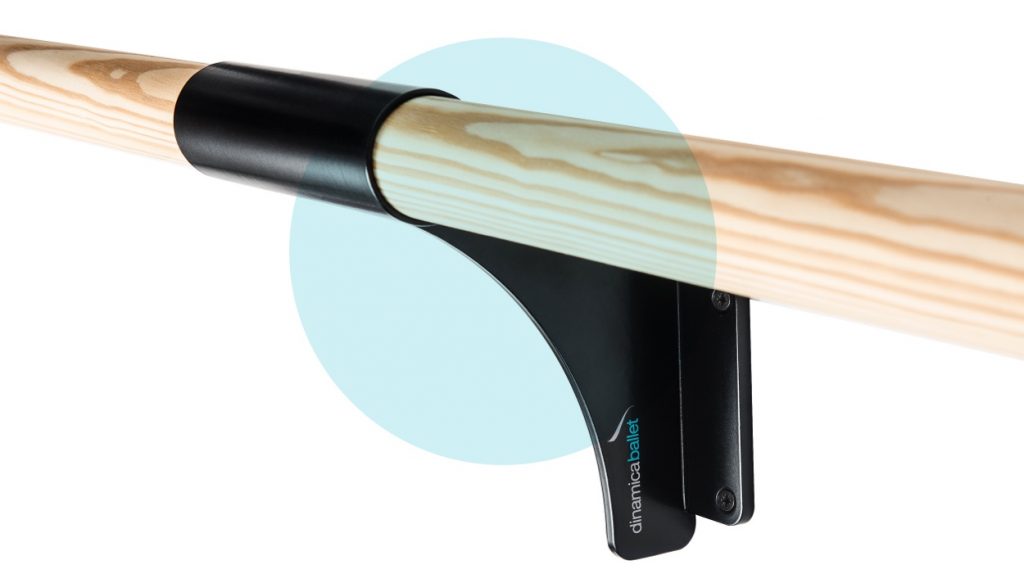 A wonderful colour combination
The Arabesque Black features a finish of black paint with an anti-scratch treatment that combines perfectly with the colour of the natural Southern yellow pine beam. The strength of steel in combination with the flexibility, grip and warm feel of wood let you get the utmost enjoyment out of your exercises.
We provide you with four black screws and four Fischer dowels to firmly secure each bracket to the wall along with the wooden beams. We're confident you'll get years and years of practice from your wall-mounted Arabesque Black ballet barre.
More info