Products / Portable ballet barres
Portable double ballet barre Pina
The Pina is a portable professional ballet barre with uprights for two wooden beams fixed to different heights: 102 cm and 79.5 cm. The Pina has been around for more than a decade and is still one of the top choices in dance schools around the world that work with dancers of different ages and sizes. The Pina comes with either a flat base or a base with wheels, giving you versatility when it comes to organizing your training sessions.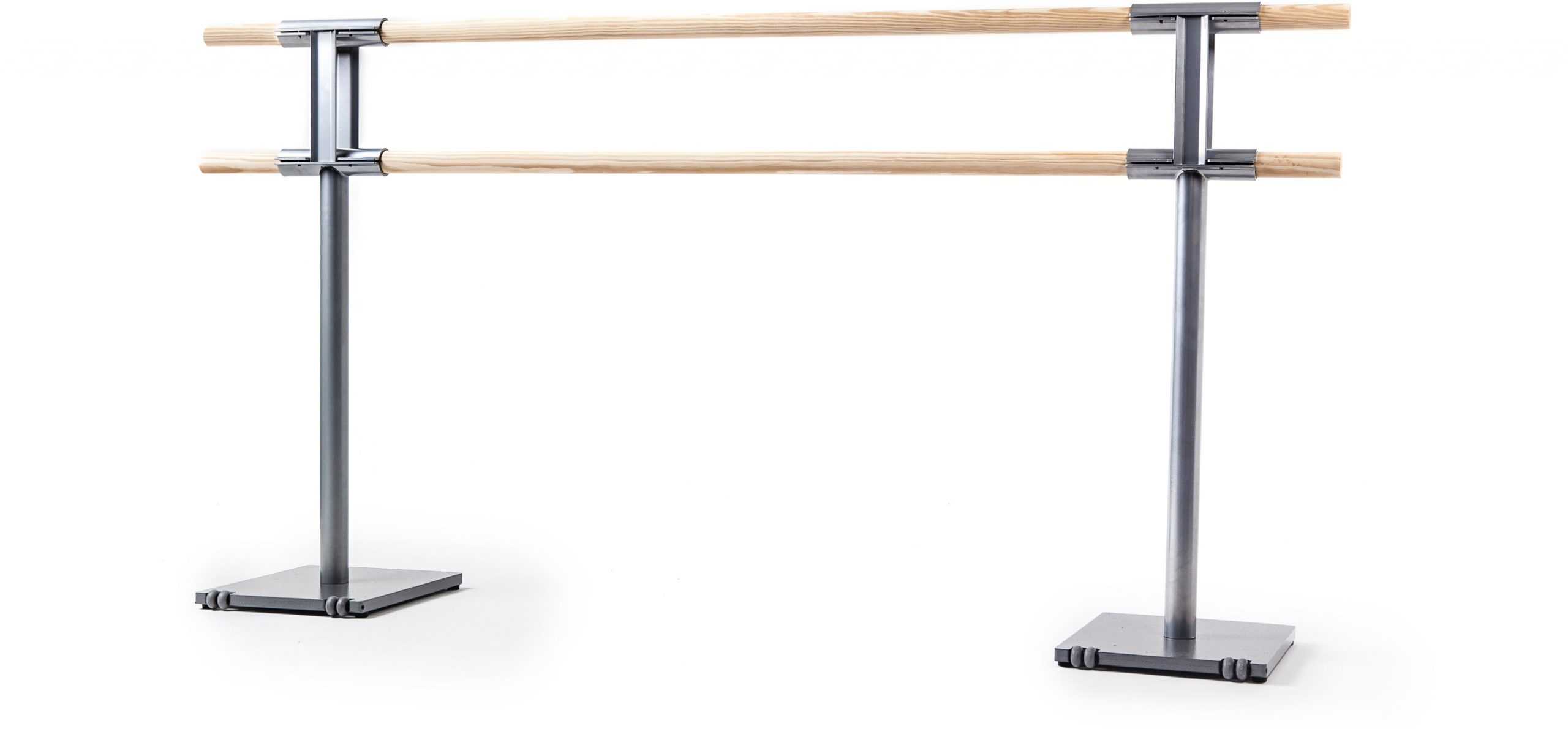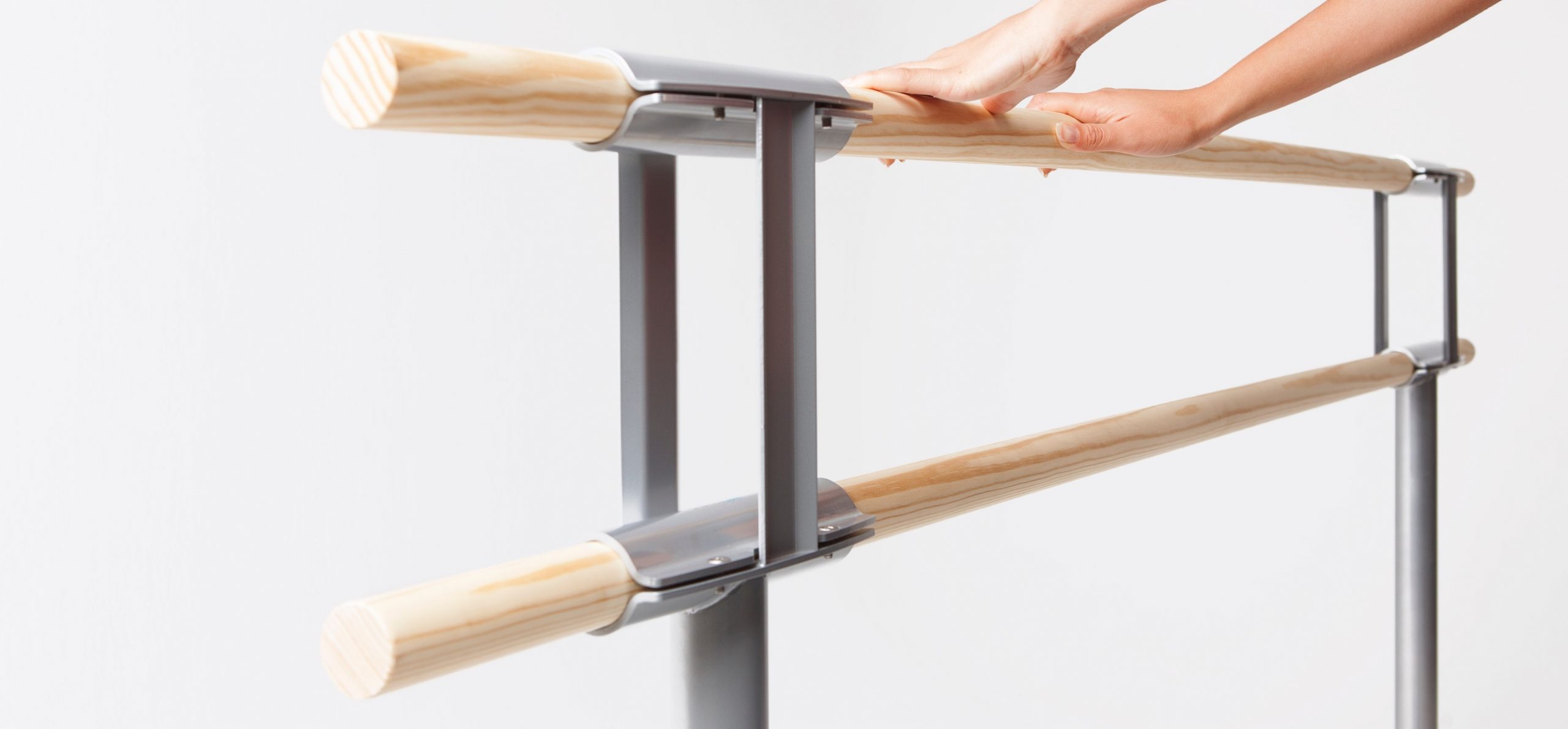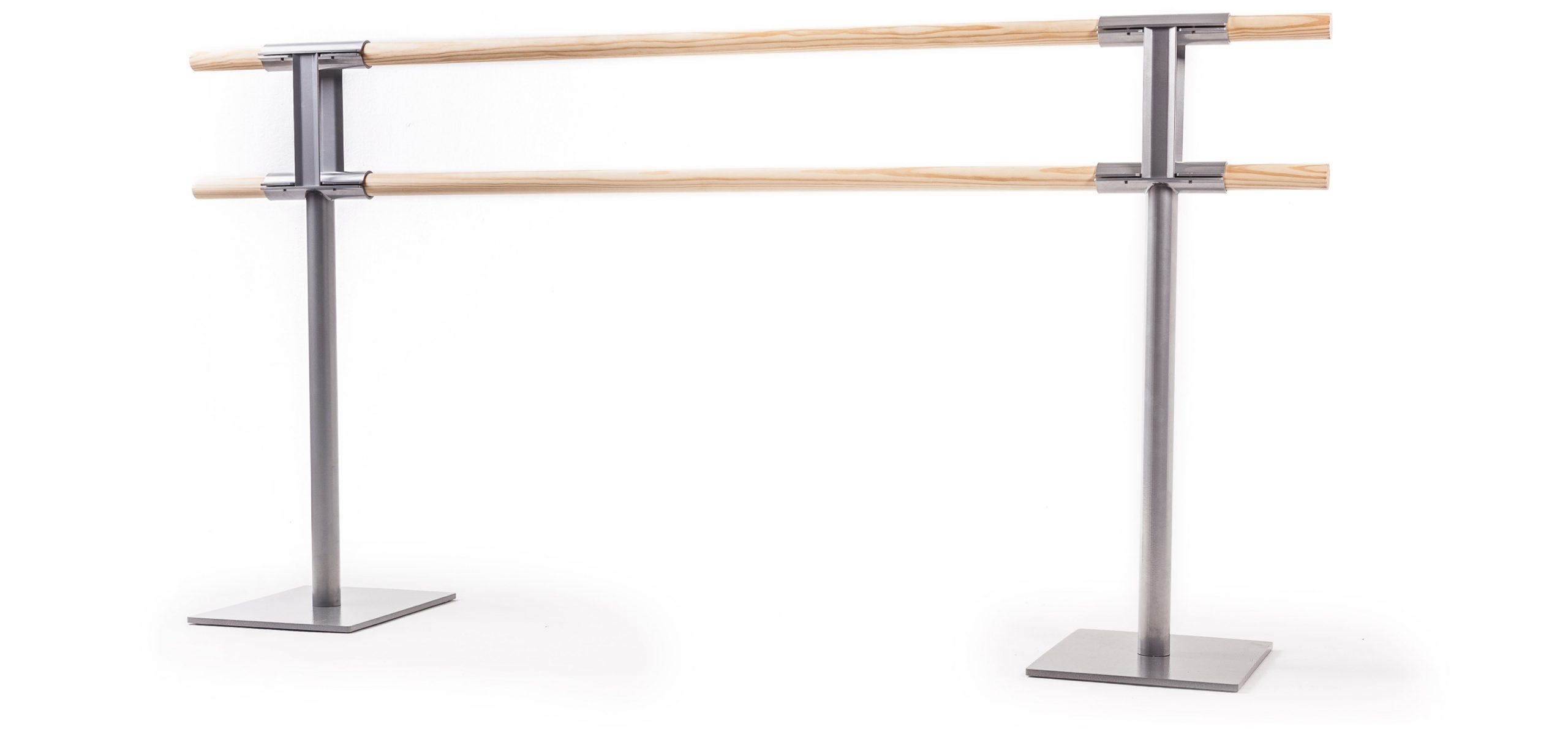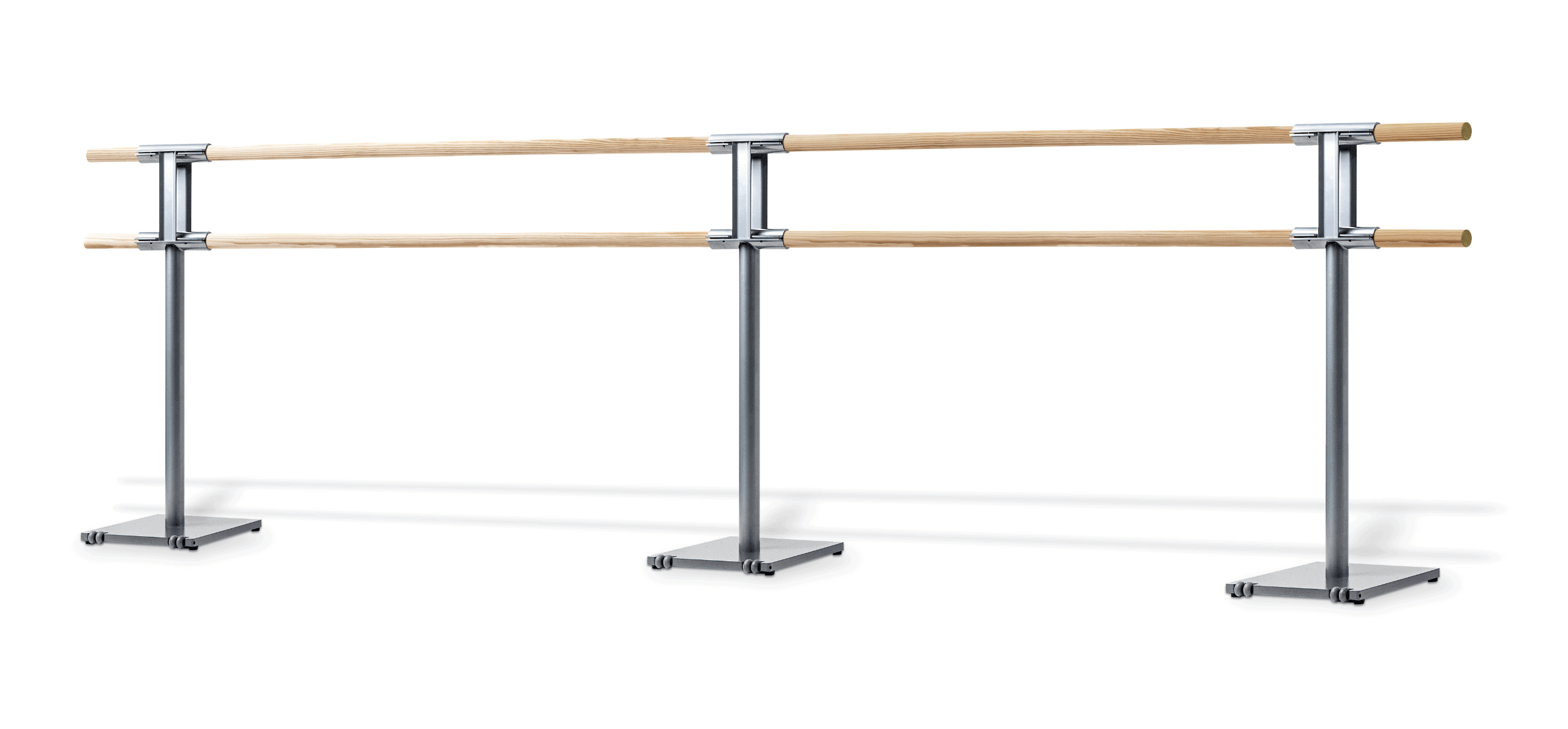 A barre designed for classes with dancers of all ages
The two wooden bars, set with a distance of 19 cm between them, allow for two dancers of different sizes to practise at the same time, so you can work in a studio with groups of different ages. The exclusive Dinamica Ballet design of the double uprights distributes the pressure each dancer applies along the wooden bars. We've carried out elasticity studies in a lab at the Polytechnic University of Catalonia which have shown these materials to provide resistance to forces of up to nearly 400 kilograms.
A flat base or one with wheels: flexibility for your workspace
The Pina is part of our line of portable professional ballet barres. We offer two types of steel base: one with wheels that weighs 20 kilos, and another with a flat base that weighs 10 kilos. The base with high-density rubber wheels affords great stability and allows you to move the barre easily by tilting it 45 degrees to roll it along the floor. The barre with the flat base is lighter, so you can lift the entire unit and move it without it touching the floor. Whichever base you choose, both models come with PVC stoppers to protect the surfaces beneath the barre, including wood floors.
If you need to move the ballet barre often, the base with wheels is your best bet; if you're going to move it occasionally or share it between two people, you'll likely want to go with the flat base. The total weight of the barre with the wheeled base and a 2-meter bar is 52 kilos; with the flat base it's 36 kilos.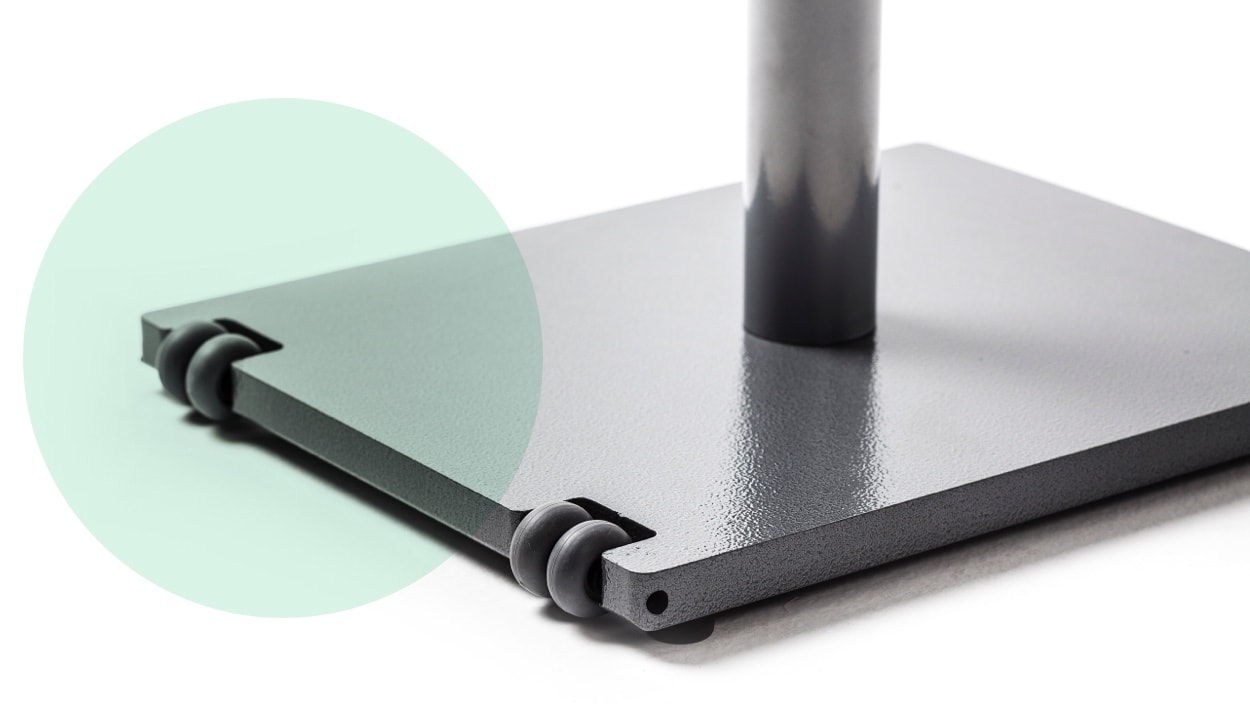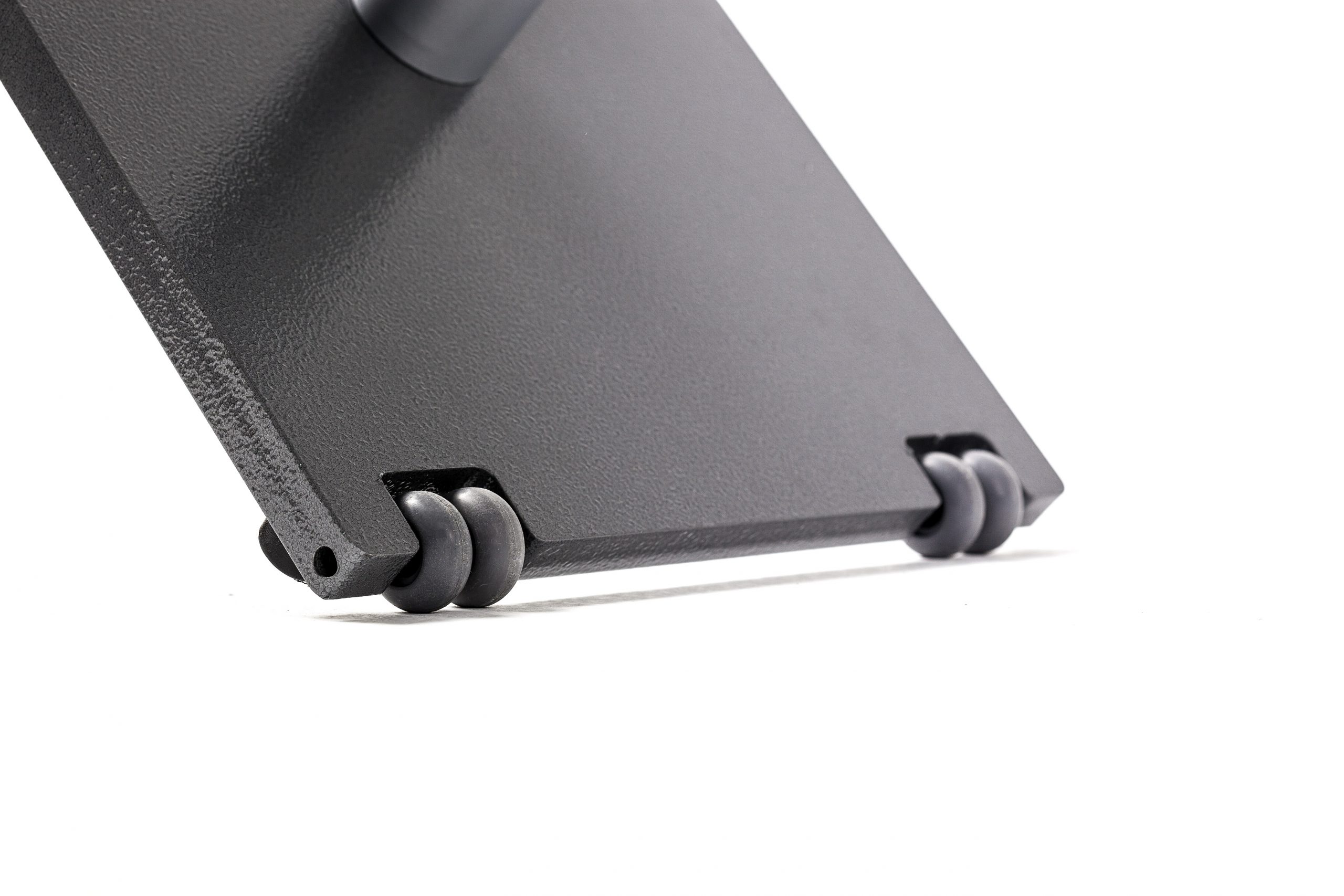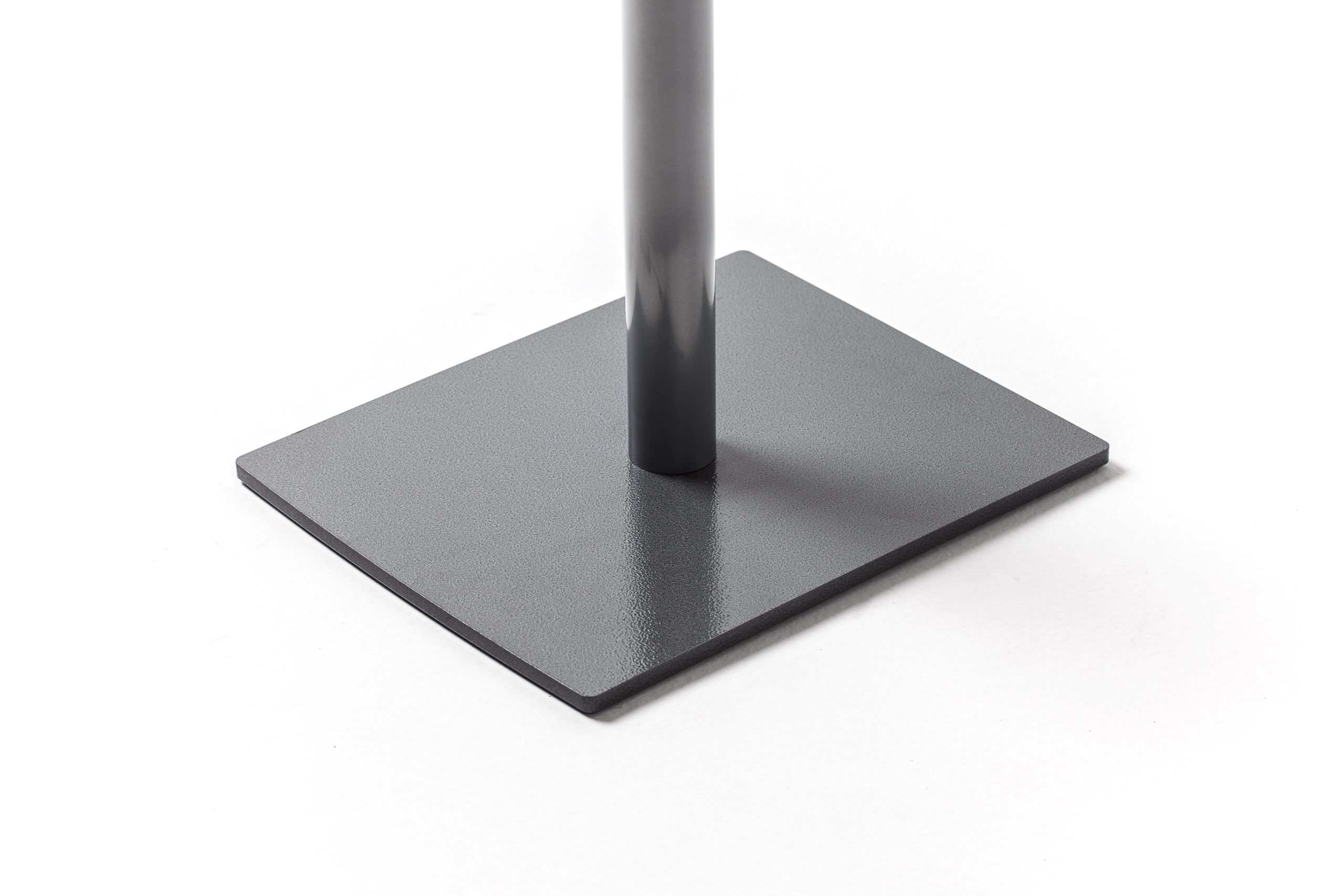 Steel and wood – the perfect combination for an excellent ballet barre
Our bars made of Southern yellow pine wood from sustainable forests are strong and resistant as well as being flexible enough to make them ideal for advanced exercises. The perfectly smoothed and unvarnished wood provides a pleasant touch, a firm grip and an organic beauty to help you get the most out of your practice. The uprights are firmly clamped onto the wooden beams without the use of screws having to be drilled through the wood, guaranteeing a long life and confidence for your practice, as well as making for an easy assembly. The bases and uprights are made of top-quality steel with a silver epoxy finish, making them highly scratch-resistant. The Pina is available with wooden bars of either 2 m or 3 m in length.
3 supports, 4 and 5 meters, or even more!
Space flexibility is essential. Our portable ballet barres for professional usage are used in venues where a variety of activities take place, and where space needs to be adapted constantly. The structure designed for our portable ballet barres offers great stability for practice and optimal mobility.
We offer you the ballet barre Pina in 4-meter and 5-meter length with three supports, so that several people can train on the same barre. Additionally, you can continue to have total freedom in the room thanks to their ease of movement. You will the Pina with this innovative configuration with both wheeled and flat base types.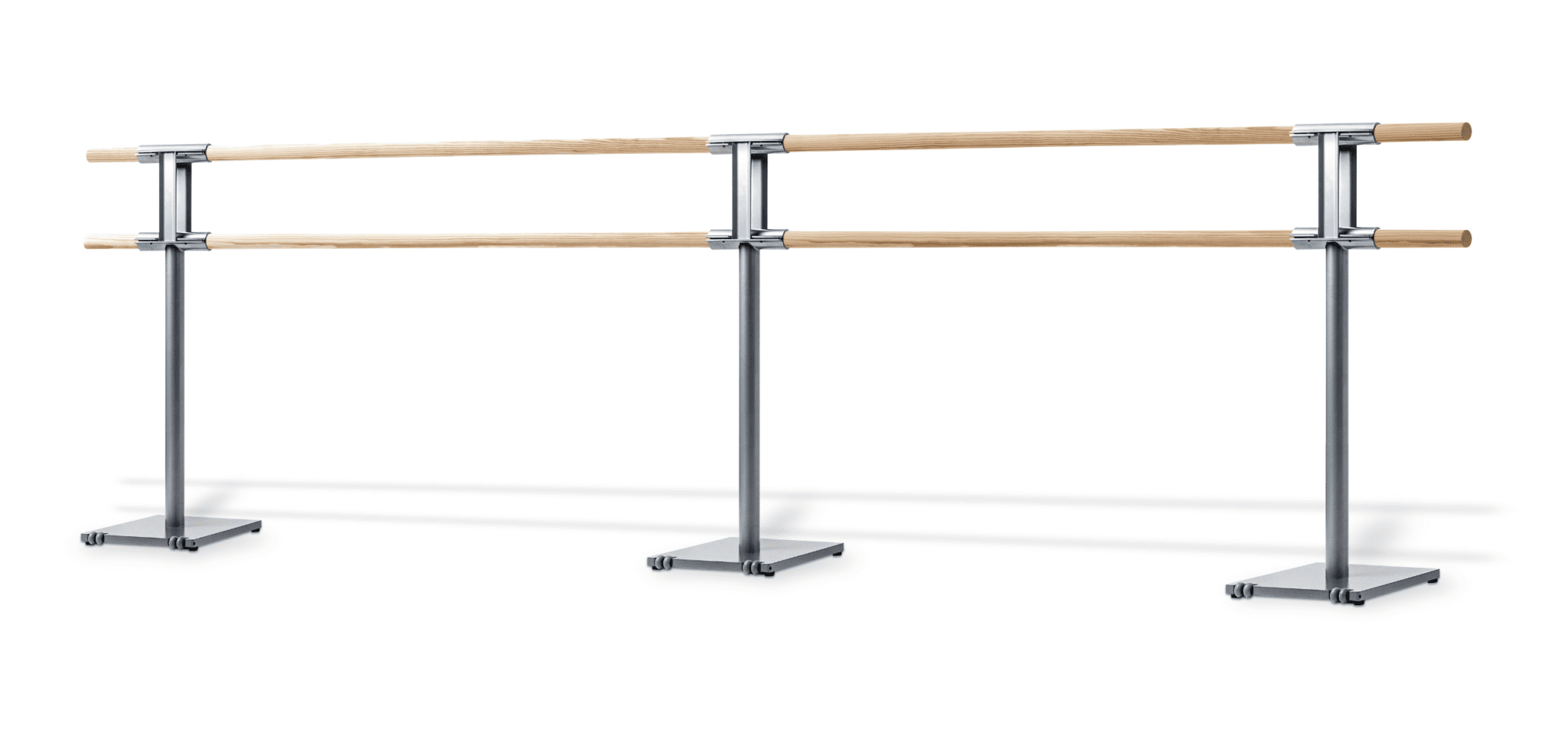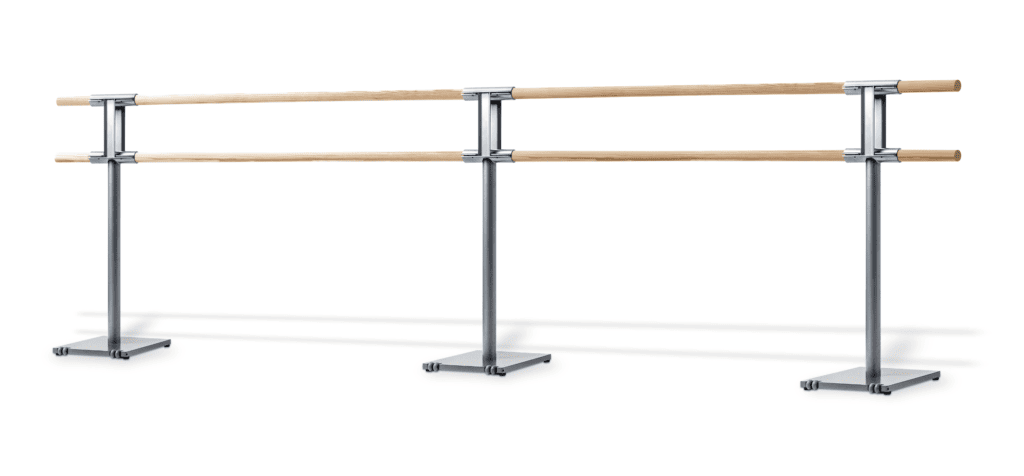 More info