Products / Floor-mounted ballet barres
Floor-mounted ballet barre Avant-Fix
The Avant-Fix's steel floor mounts that support a single wooden bar allow you to create a continuous row of ballet barres in order to optimize the space in your studio. Thanks to the high-quality materials and the reduced size of the feet, you can install the Avant-Fix close to the wall, giving you more space to train freely. The exclusive design of the base gives you the stability and resistance to pressure you need in the studio.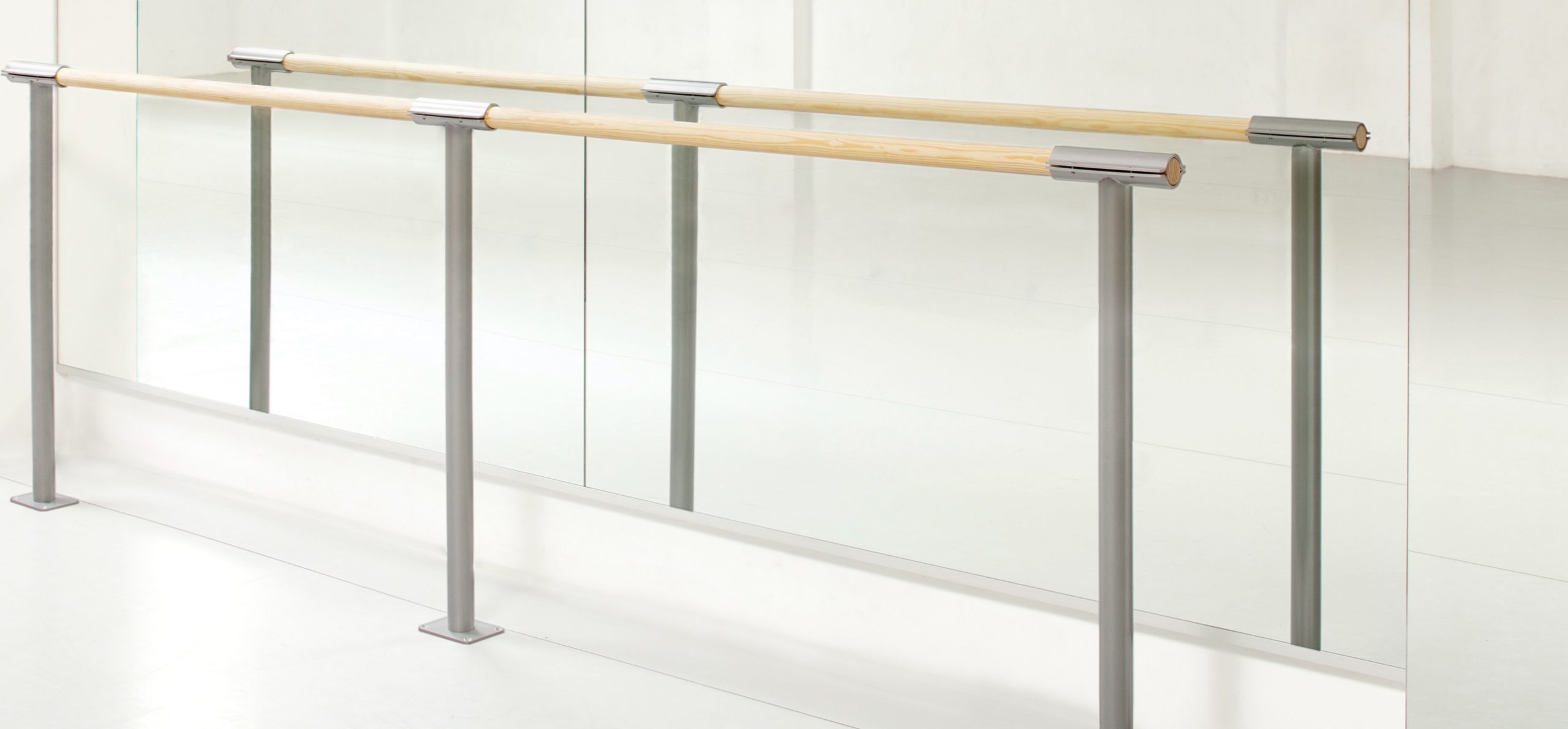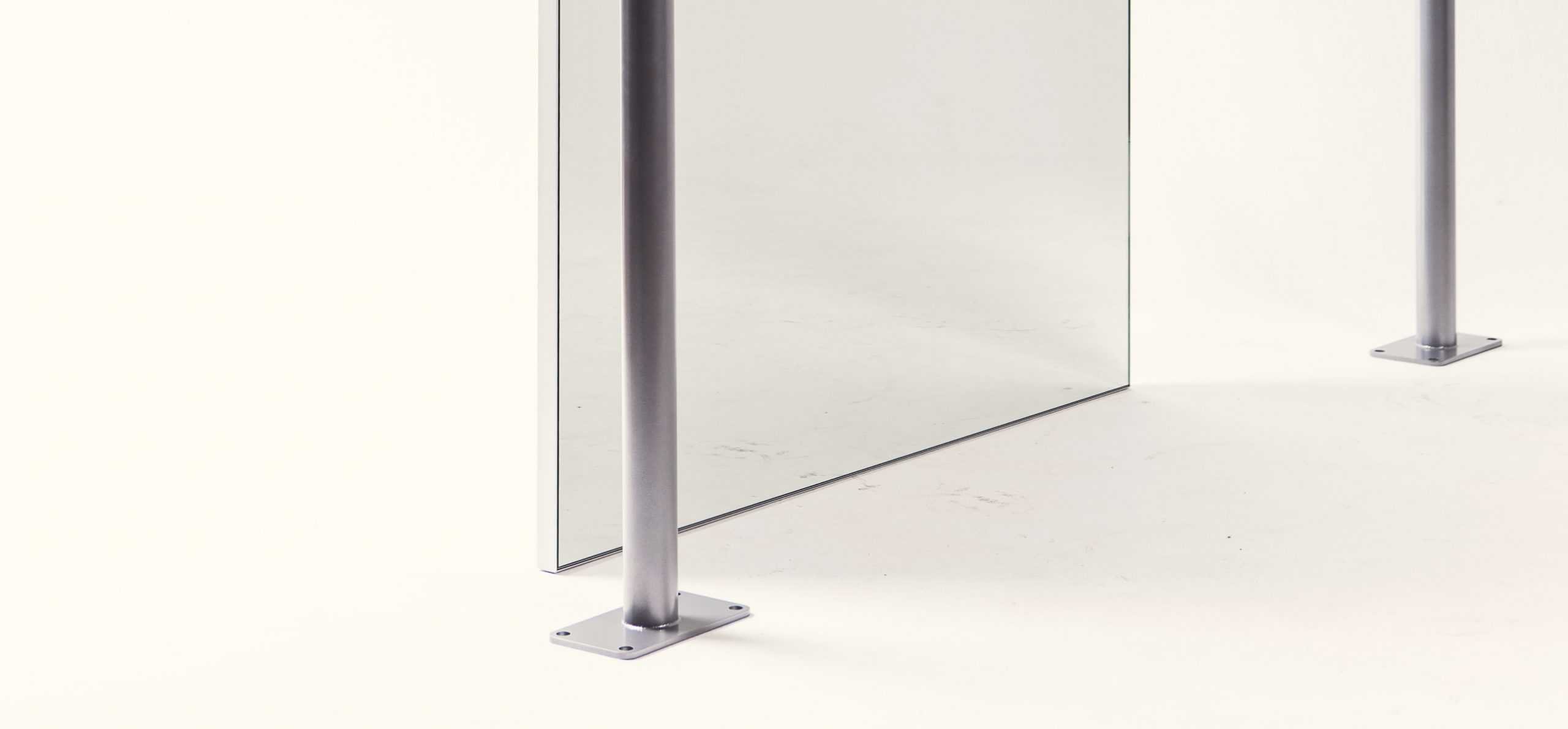 Functionality and performance in your space
The four 10-cm hexagonal anchors attach your Avant-Fix ballet barre perfectly to the floor of your studio. The feet, uprights and cradles are made of top-quality steel with a silver epoxy finish that provides maximum resistance to dings and scratches.
The cradles firmly hug the wooden bars so there is no need to make holes in the wood, keeping its strength and properties fully intact. All of this means you can add as many wooden beams as you like in a continuous line that stands very close to the wall or mirror so you can work comfortably with your students.
A continuous floor-mounted ballet barre
Dinamica Ballet's continuous floor mounts on the Avant-Fix are designed so that various dancers can train at the same time regardless of the length of the installation. The uprights are made so you can slide two wooden bars into each saddle while still maintaining complete stability. With a maximum distance of 2 m between the saddles, you can install as many barres as you like in your studio.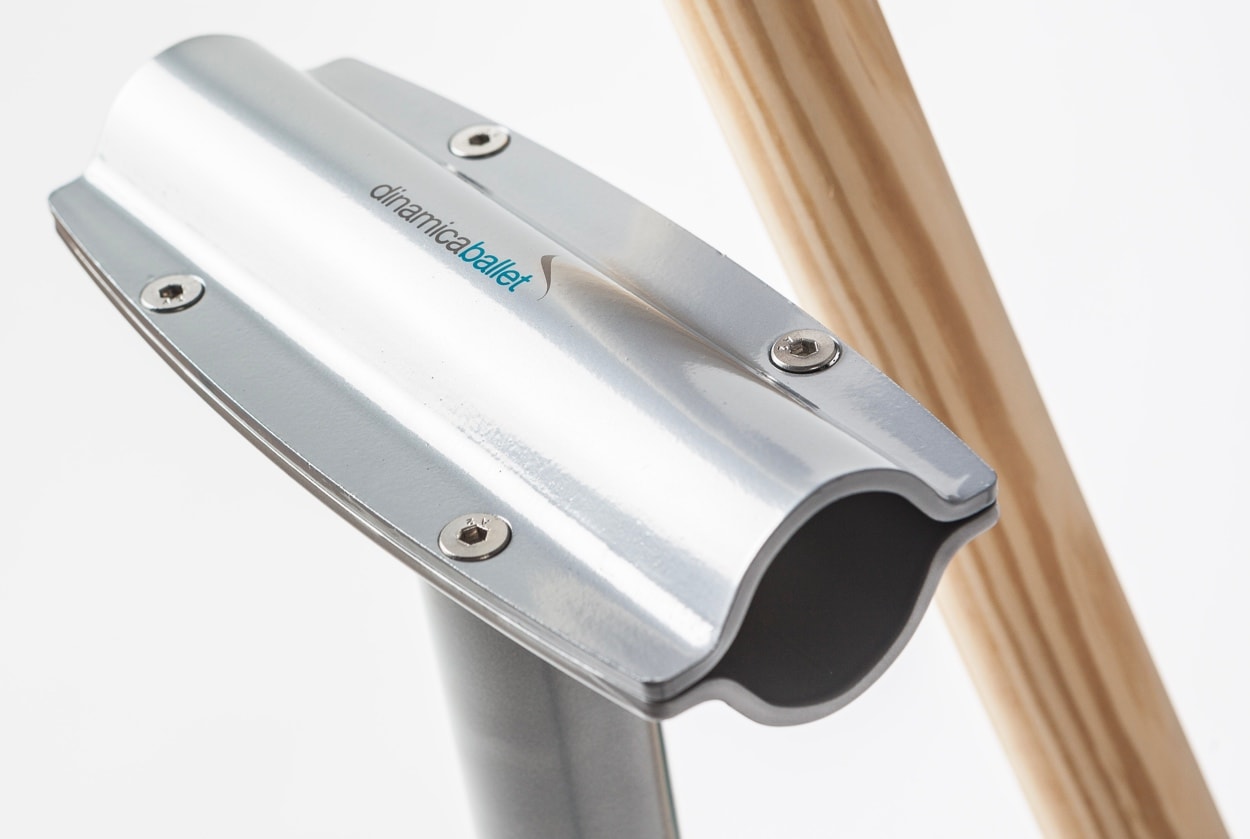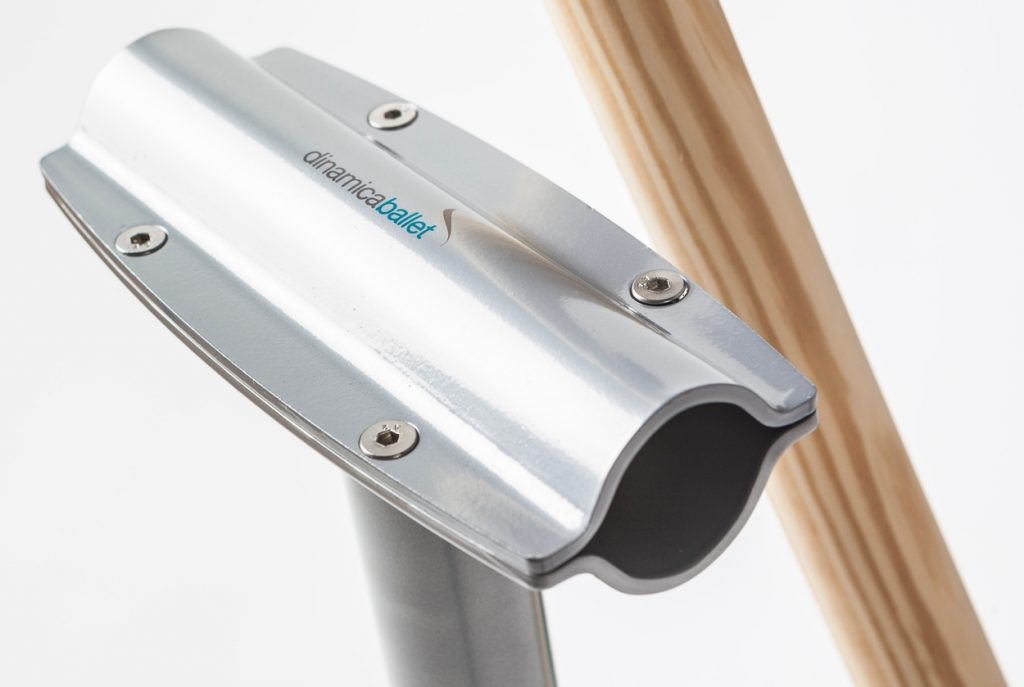 A natural feel and perfect grip with Southern yellow pine wood
Our wooden beams of 40 mm in diameter are made of Southern yellow pine, which gives you resistance with light flexibility and optimal support with a pleasant feel. The bars were carved from a single piece of wood from sustainable management forests, which was then smoothed with care to protect your hands.
The beams slide into the supports without having to damage the wood with screws. The floor-mounted ballet barre Avant-Fix will help you to create a perfect space for your dance practice.
More info