Products / Portable ballet barres
Portable professional ballet barre Avant
The Avant is a professional ballet barre featuring a wooden beam and two types of base to choose from. With a fixed height of 103 cm from the ground, the Avant performs well whether you're working in a dance academy or doing exercises at home.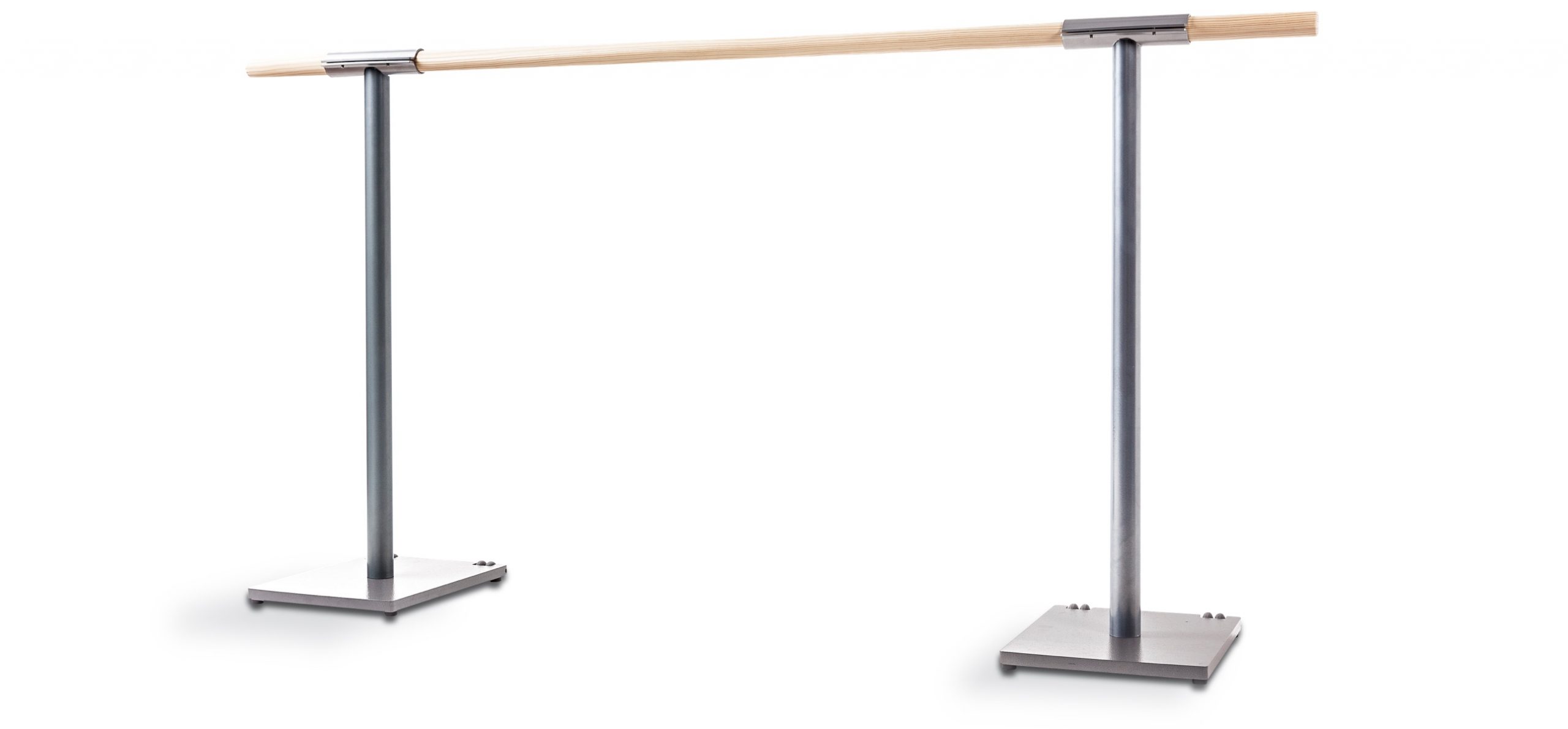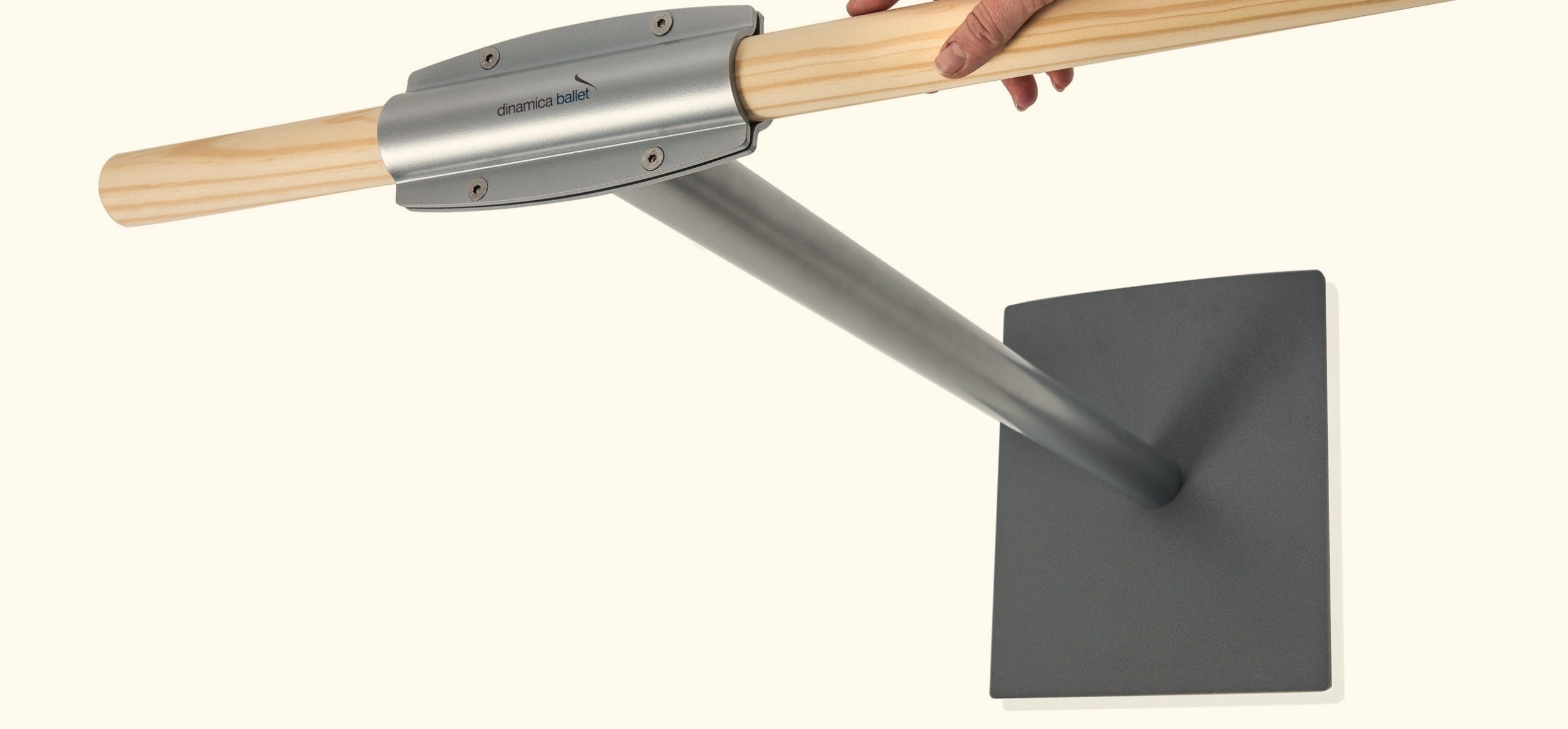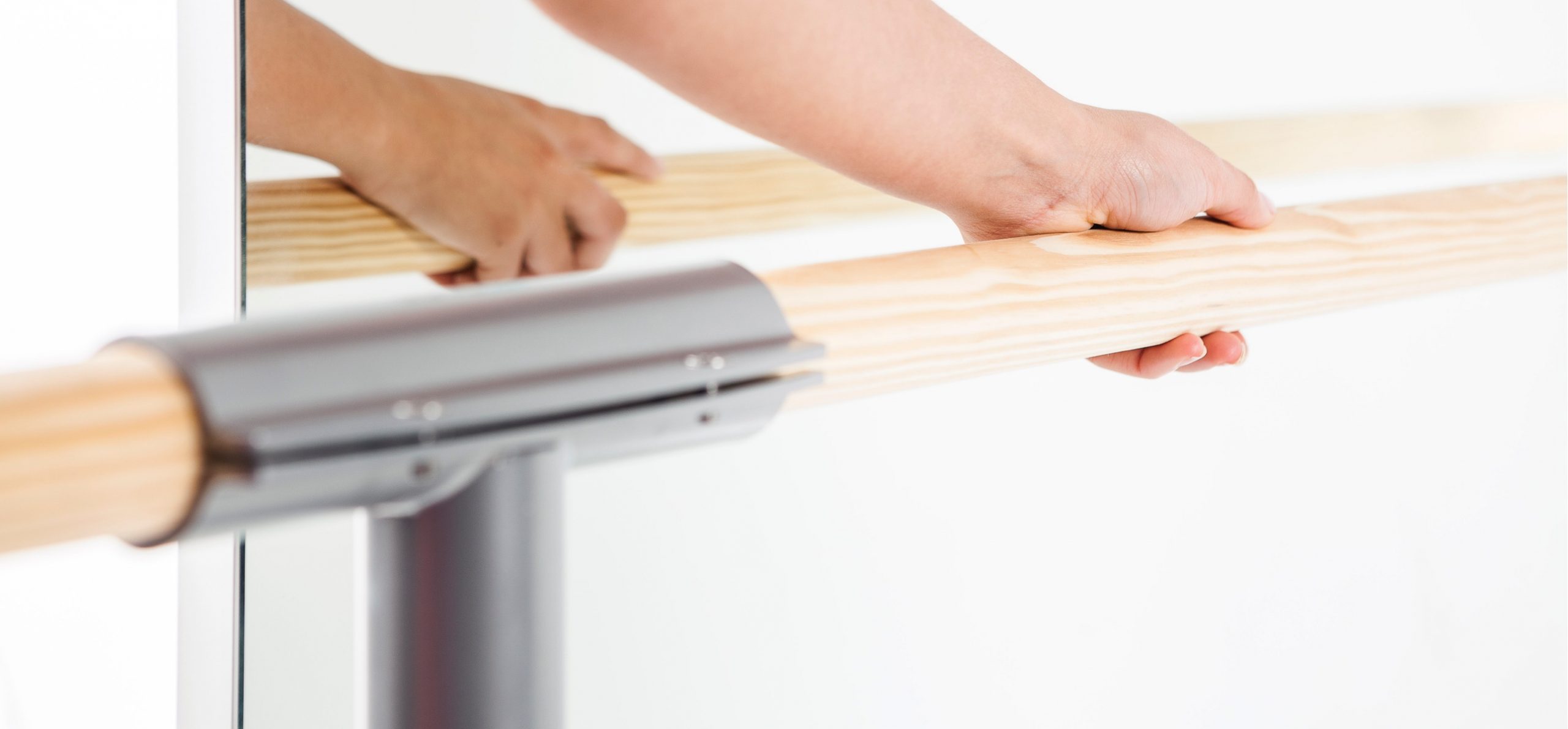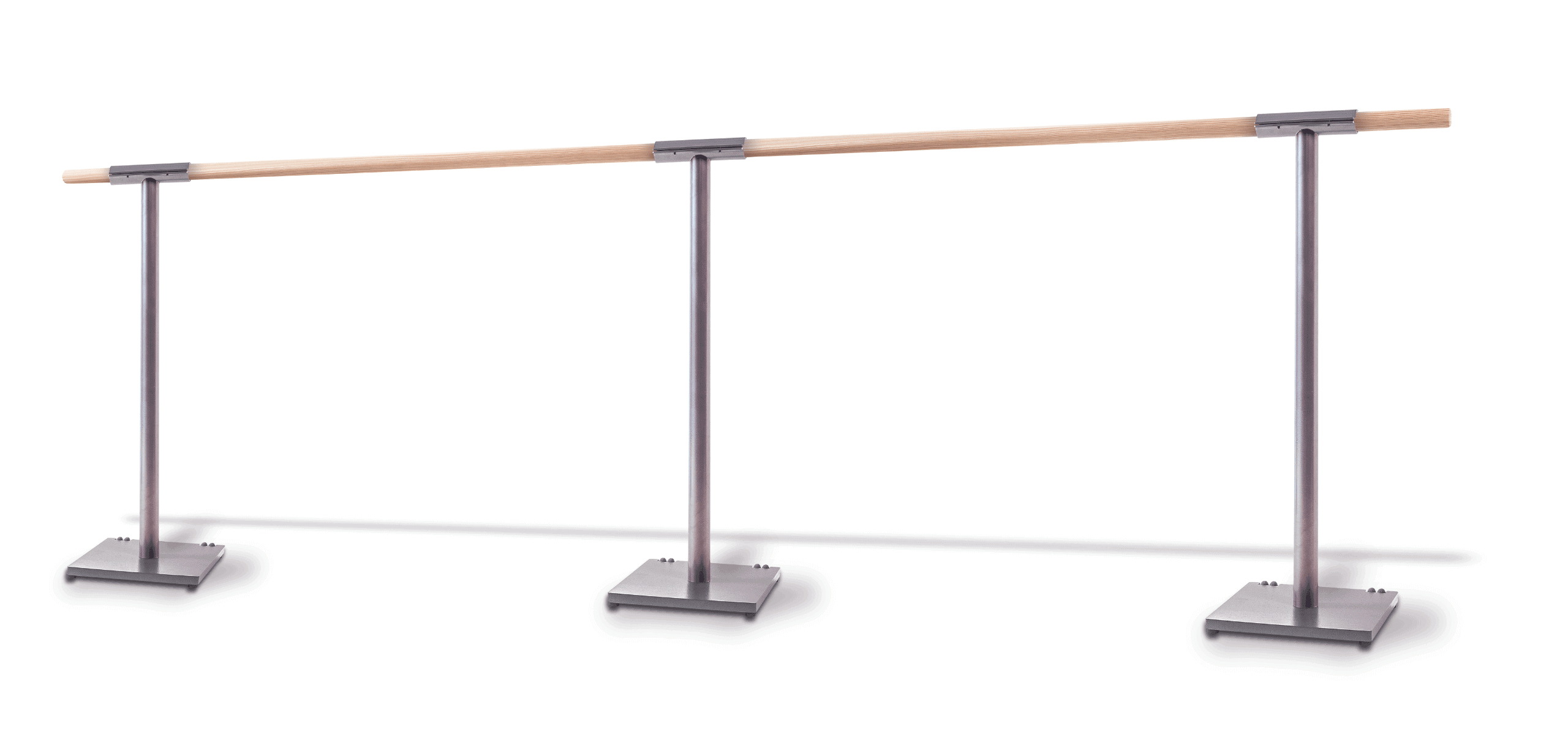 Professional stability and resistance
The exclusive design of the uprights in our professional line allow for just the right distribution of pressure on the wooden bar, and the steel feet provide excellent overall stability. We've carried out elasticity studies in a lab at the Polytechnic University of Catalonia which have shown the Avant to provide resistance to forces of up to nearly 400 kilograms. The Avant has become the barre of choice as much for professionals who need a high performance yield in the studio as for amateur dancers looking for good stability for their most demanding exercises at home.
A flat base or one with wheels: portability that adapts to your needs
The Avant is part of our line of professional portable barres, and it's available with two types of steel bases: one comes with two wheels and weighs 20 kilograms; the other, a flat base without wheels, is lighter, at 10 kilograms. The wheeled base features high-density rubber wheels that provide excellent stability as well as allowing you to move the barre easily by tilting it 45 degrees and then rolling it to your desired location. The flat base is light enough so you can pick up the entire unit and move it without damaging the floor.
Whichever model you choose, you'll get a barre with bases fitted with PVC stoppers to avoid marking or scratching floors made of any material. If you plan to take the Avant with you on tour or if need to move it around often, we recommend the version with wheels; if you need to move it only occasionally or share it between two people, the flat base will serve you well. The total weight of the barre with wheels equipped with a 2-metre-long wooden beam is 48 kilos; the barre without wheels weighs 32 kilos.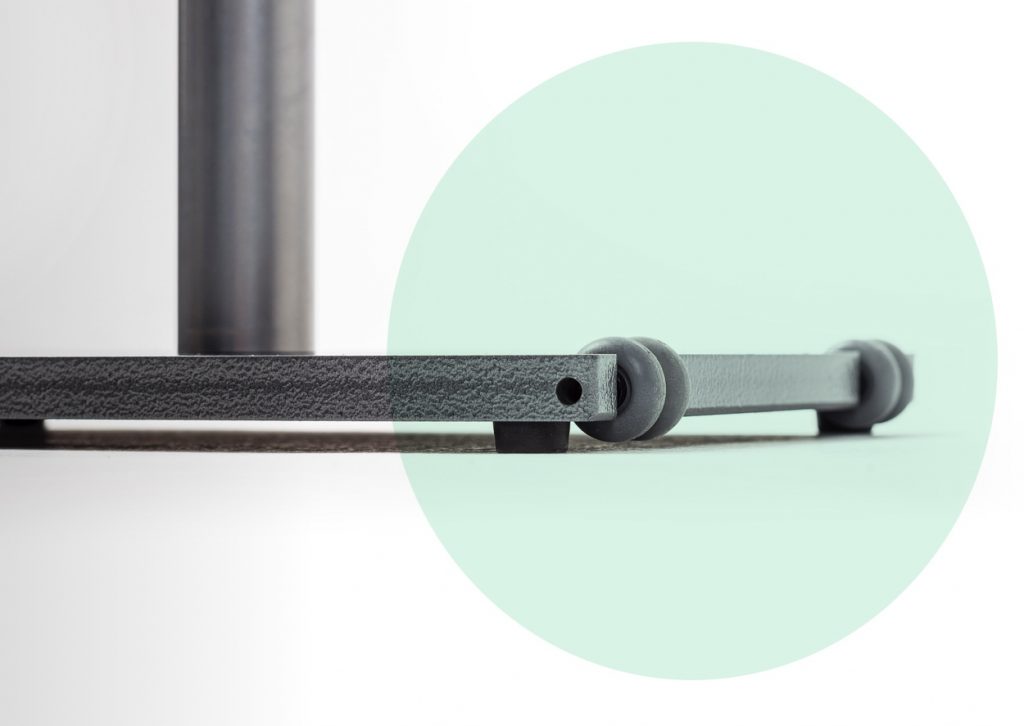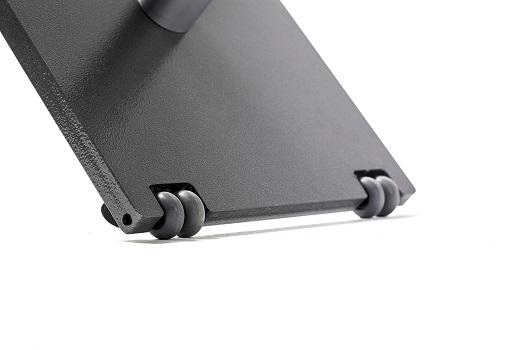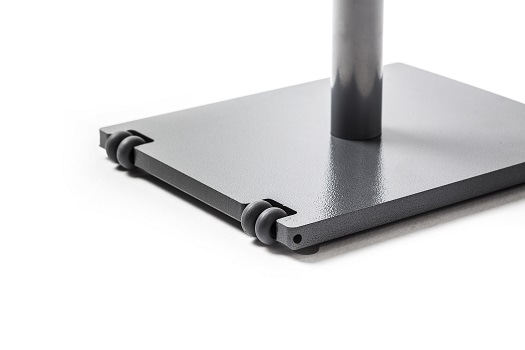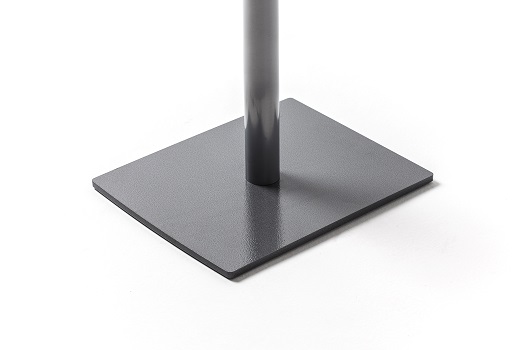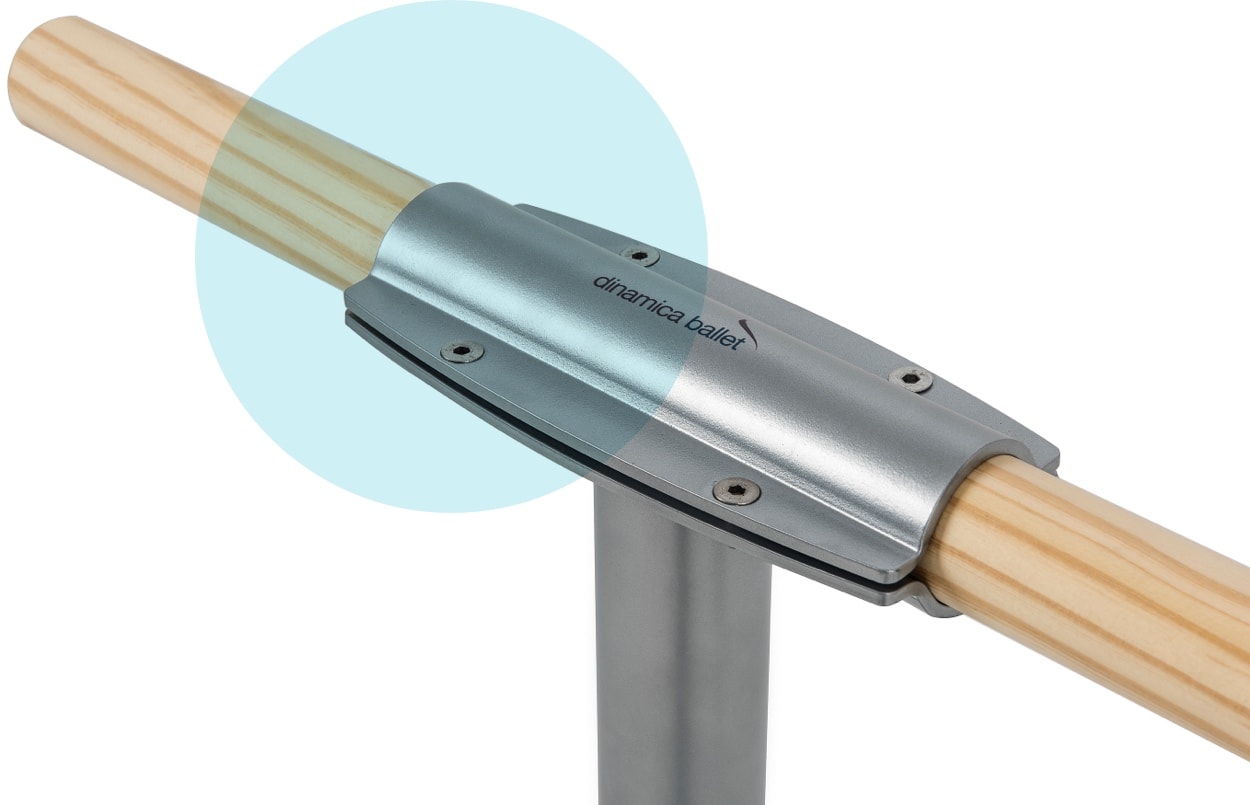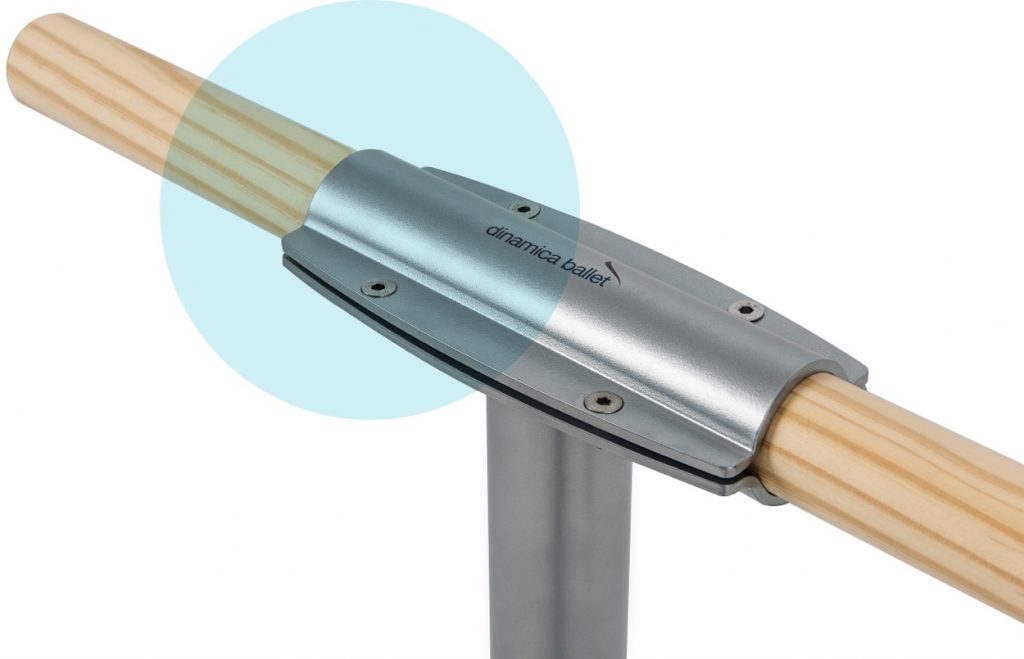 Enjoy the unmatchable feel of wood
Our bars made of Southern yellow pine wood from certified sustainable forests are strong and resistant as well as being flexible enough to be ideal for advanced exercises. The perfectly smoothed, unvarnished wood not only makes for an attractive barre but also means you enjoy a lovely feel and firm grip to get the most out of your ballet practice. The Avant wooden bar is available in three lengths: 1.5 m, 2 m and 3 m.
3 supports, 4 and 5 meters, or even more!
Space flexibility is essential. Our portable ballet barres for professional usage are used in venues where a variety of activities take place, and where space needs to be adapted constantly. The structure designed for our portable ballet barres offers great stability for practice and optimal mobility.
We offer you the ballet barre Avant in 4-meter and 5-meter length with three supports, so that several people can train on the same barre. Additionally, you can continue to have total freedom in the room thanks to their ease of movement. You will find the Avant with this innovative configuration with both wheeled and flat base types.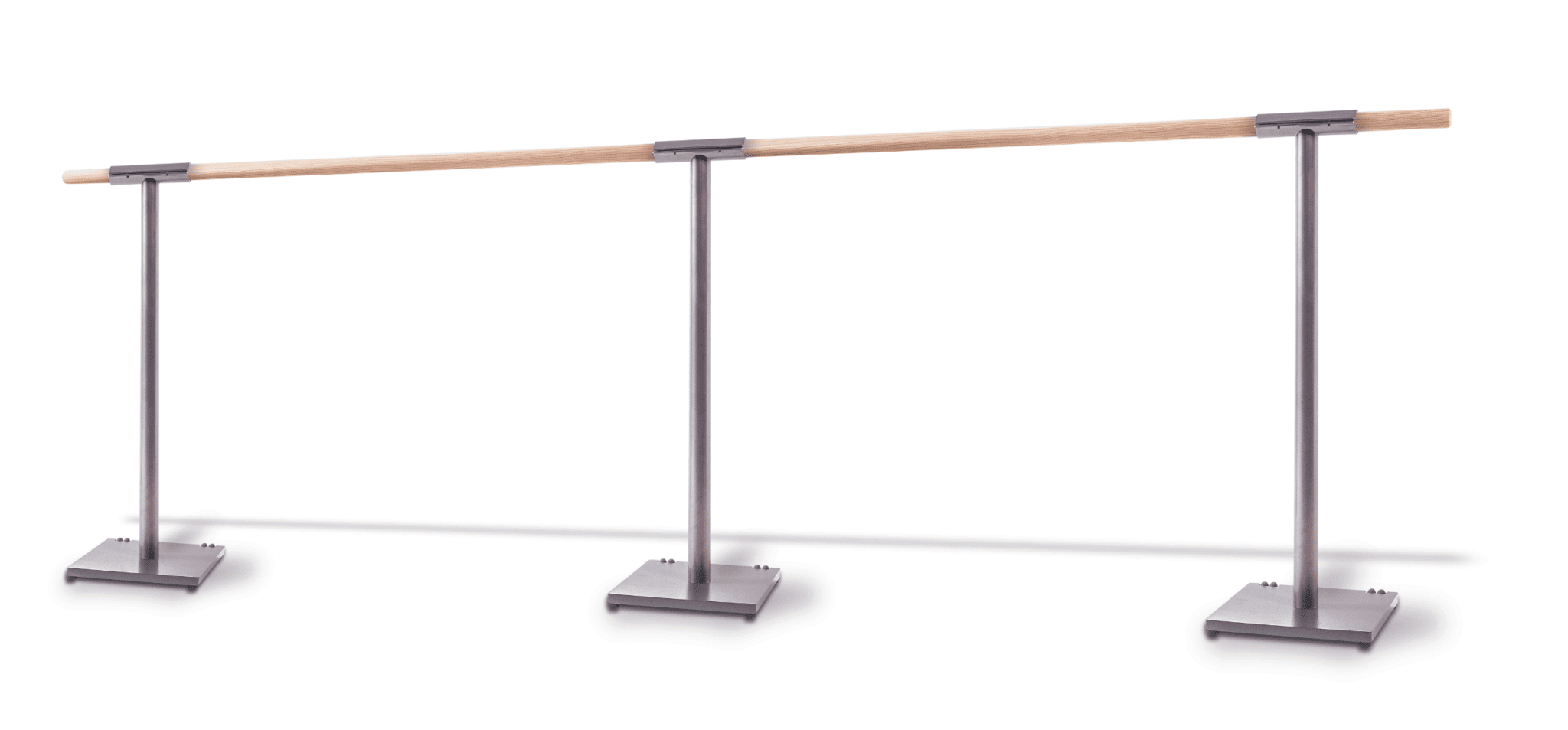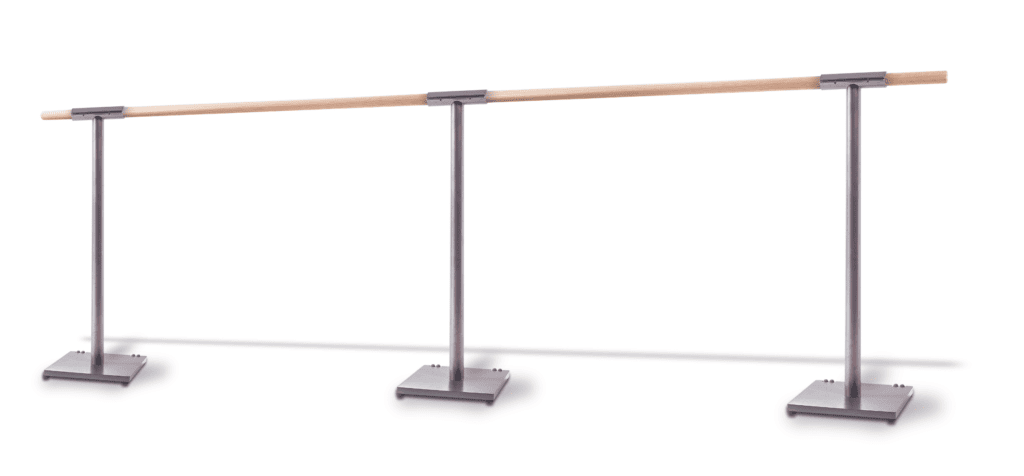 More info