Products / Portable ballet barres
Premium portable double ballet barre Maurice
The Maurice is a premium portable ballet barre that accommodates two wooden beams and stands on cast-iron bases. Weighing in at 74 kilos, this barre is designed for expert dancers who demand the best from a portable barre.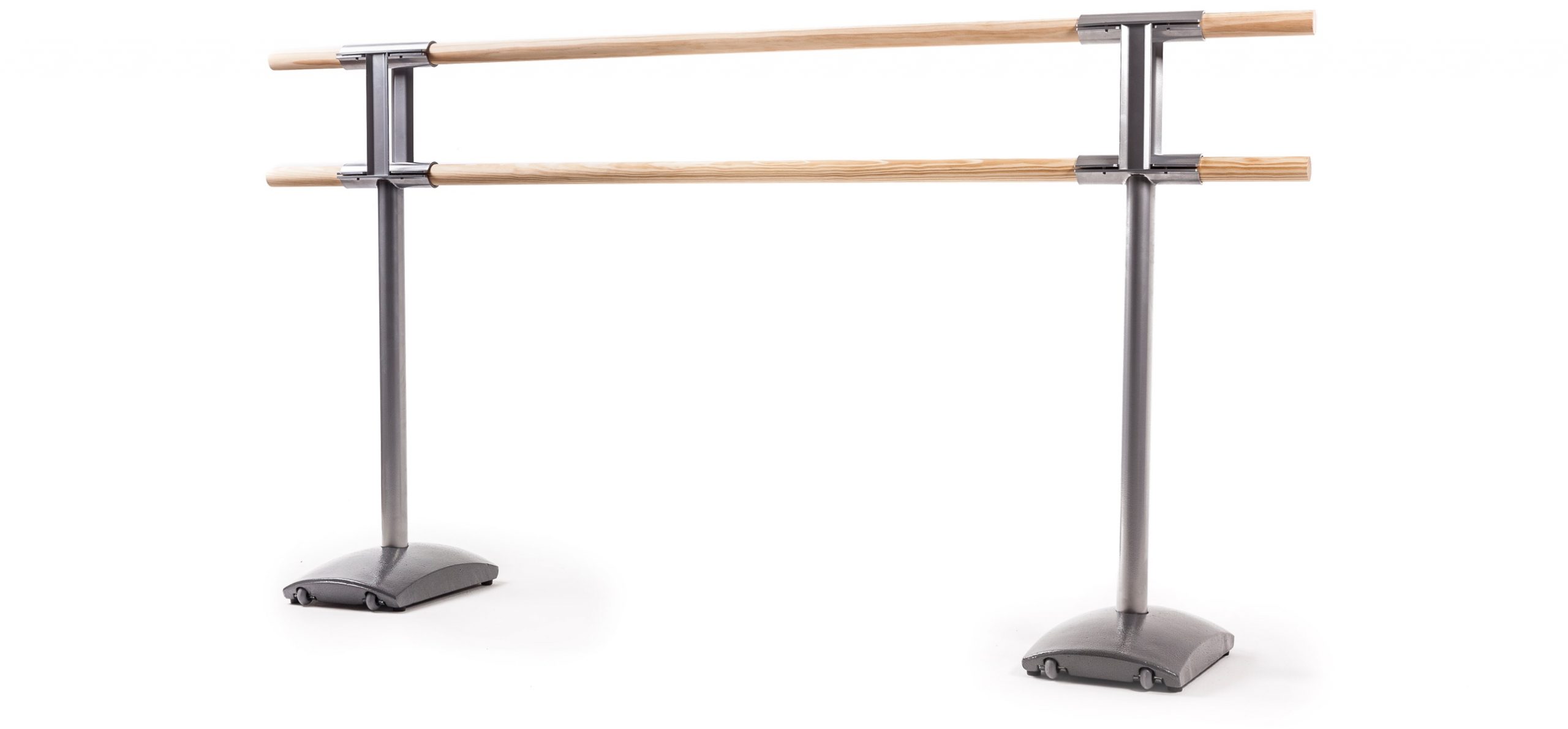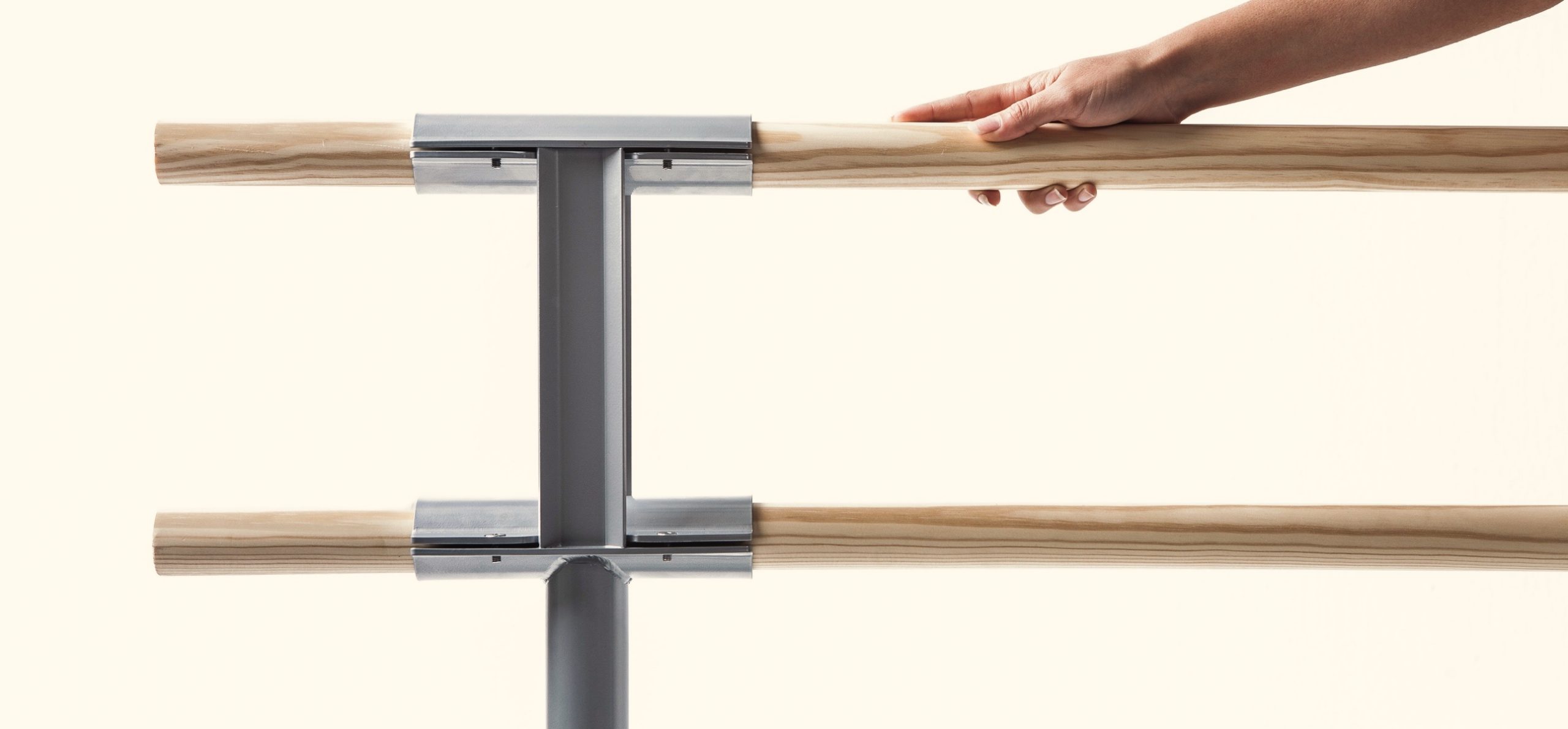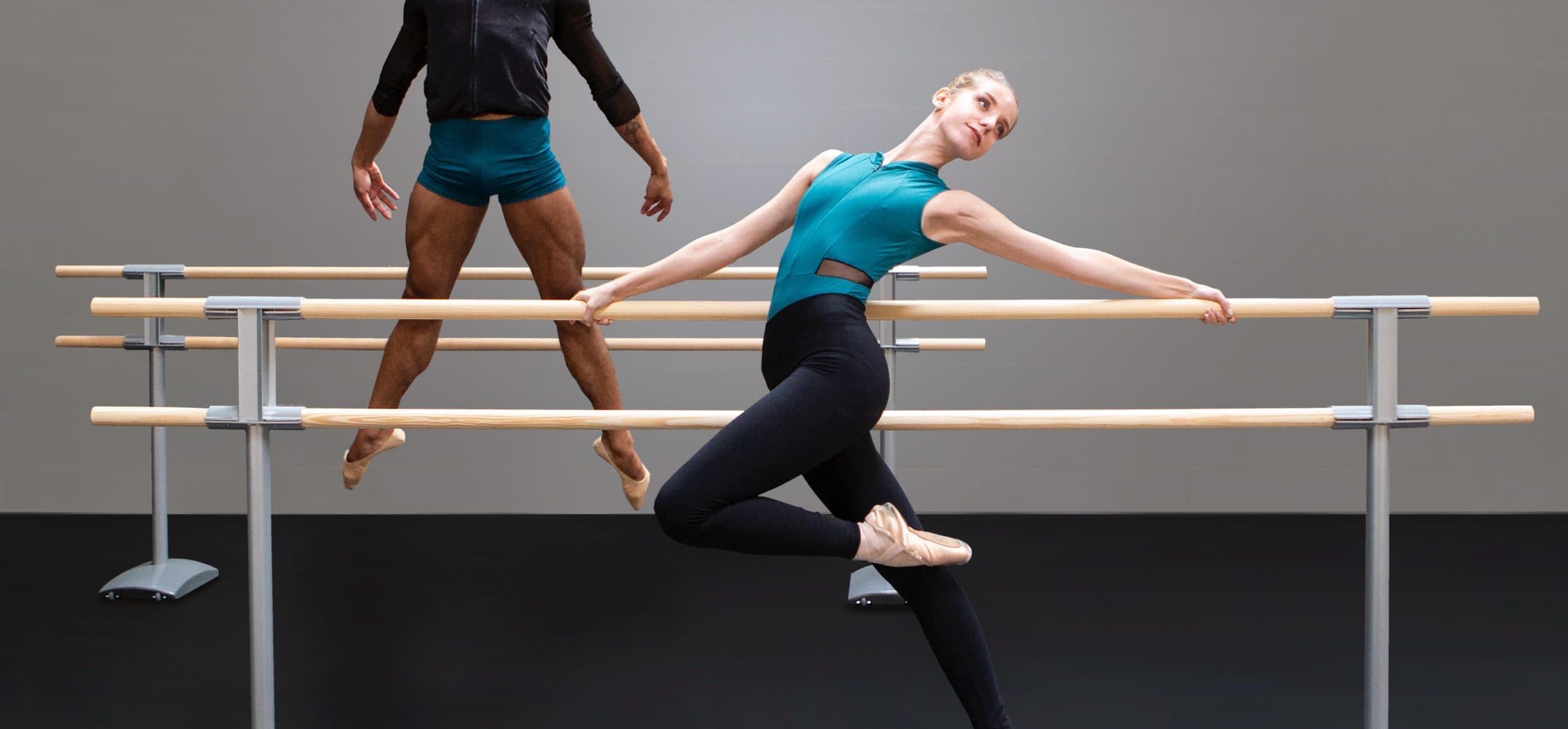 Total stability for high levels of performance
The Maurice offers impressive stability that allows more than one dancer to perform intense exercises at the same time. The bases, which weigh 30 kilos each, are made of cast iron and feature four high-density rubber wheels so that a single person can move the barre with ease. Once in position, the base is designed so that the wheels do not touch the floor, providing unparalleled stability in a portable ballet barre.
Two positions for dancers of different heights
With two wooden bars set at 83 cm and 105 cm from the ground, the Maurice lets dancers of different ages and sizes work comfortably on their battements dégagés. Dinamica Ballet's exclusive uprights grip the wooden bars without damaging them and distribute the weight dancers put on them from any angle.
The combination of the cast-iron bases along with the double uprights translates into absolute stability so you can concentrate fully on your technique. This ballet barre is available with wooden beams in lengths of 2 m and 3 m.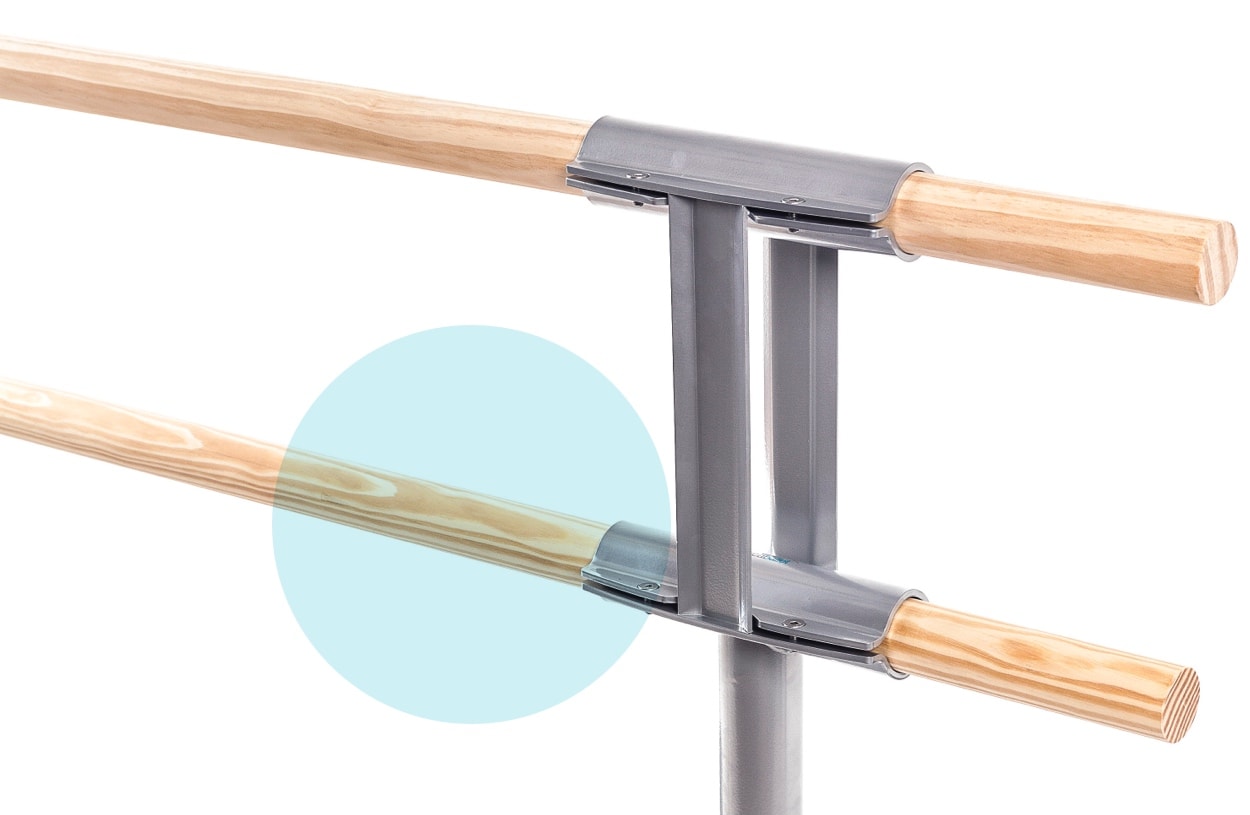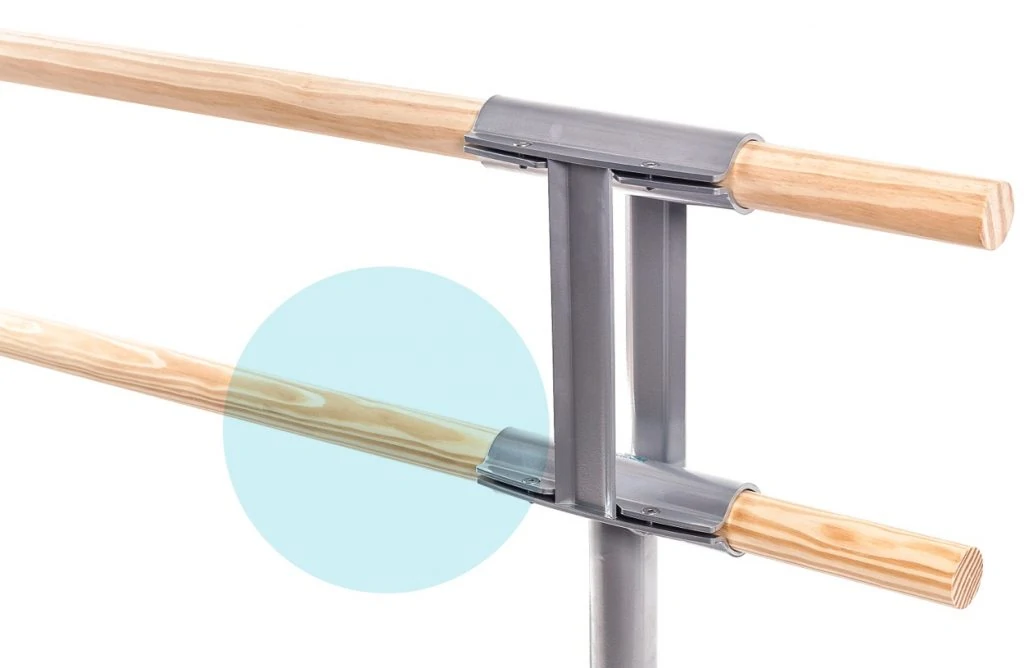 Cast iron, steel, and pine – classic ballet barre materials
The Maurice, so named in honour of French choreographer Maurice Béjart, was the first model we created. The first Maurice still stands in Barcelona's Institut del Teatre, where it continues to be used as a perfect tool in dance classes. The high-quality steel uprights have a silver epoxy finish that protects them against dings and scratches.
The bars, made of Southern yellow pine wood from sustainable forests, are strong and resistant as well as being flexible enough to be ideal for advanced exercises. The perfectly smoothed and unvarnished wood provides a warm and pleasant feel as well as a firm grip, making the bars perfect for your practice. The Maurice comes pre-assembled, so you can get to work as soon as it arrives.
More info