Products / Floor-mounted ballet barres
Floor-mounted double ballet barre Pina-Fix
The Pina-Fix's steel floor mounts support two wooden bars set at 19 cm apart so dancers of different heights can use the ballet barres at the same time. Their meticulous design provides stability for exercises and allows you to use the space you need to create functional and beautiful studios.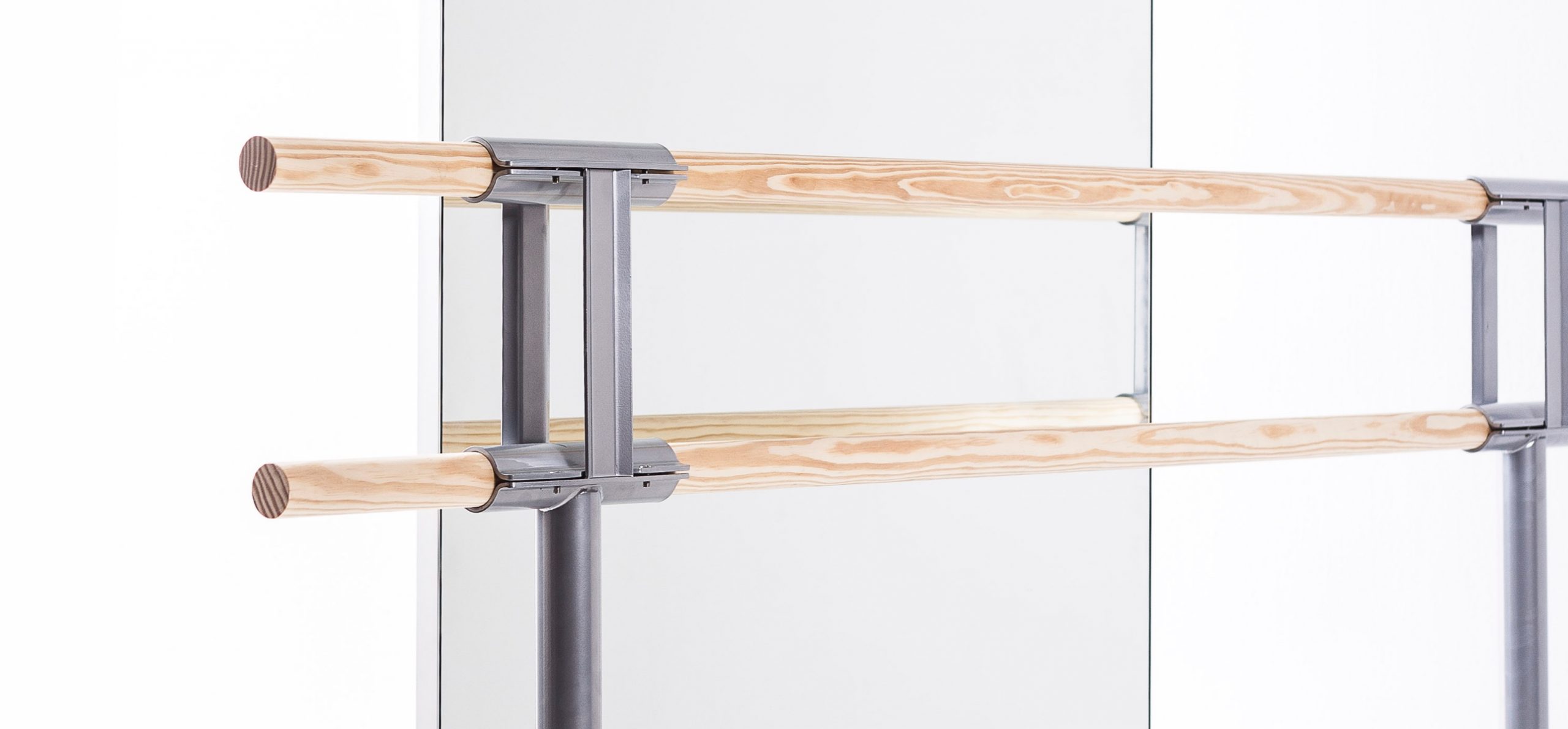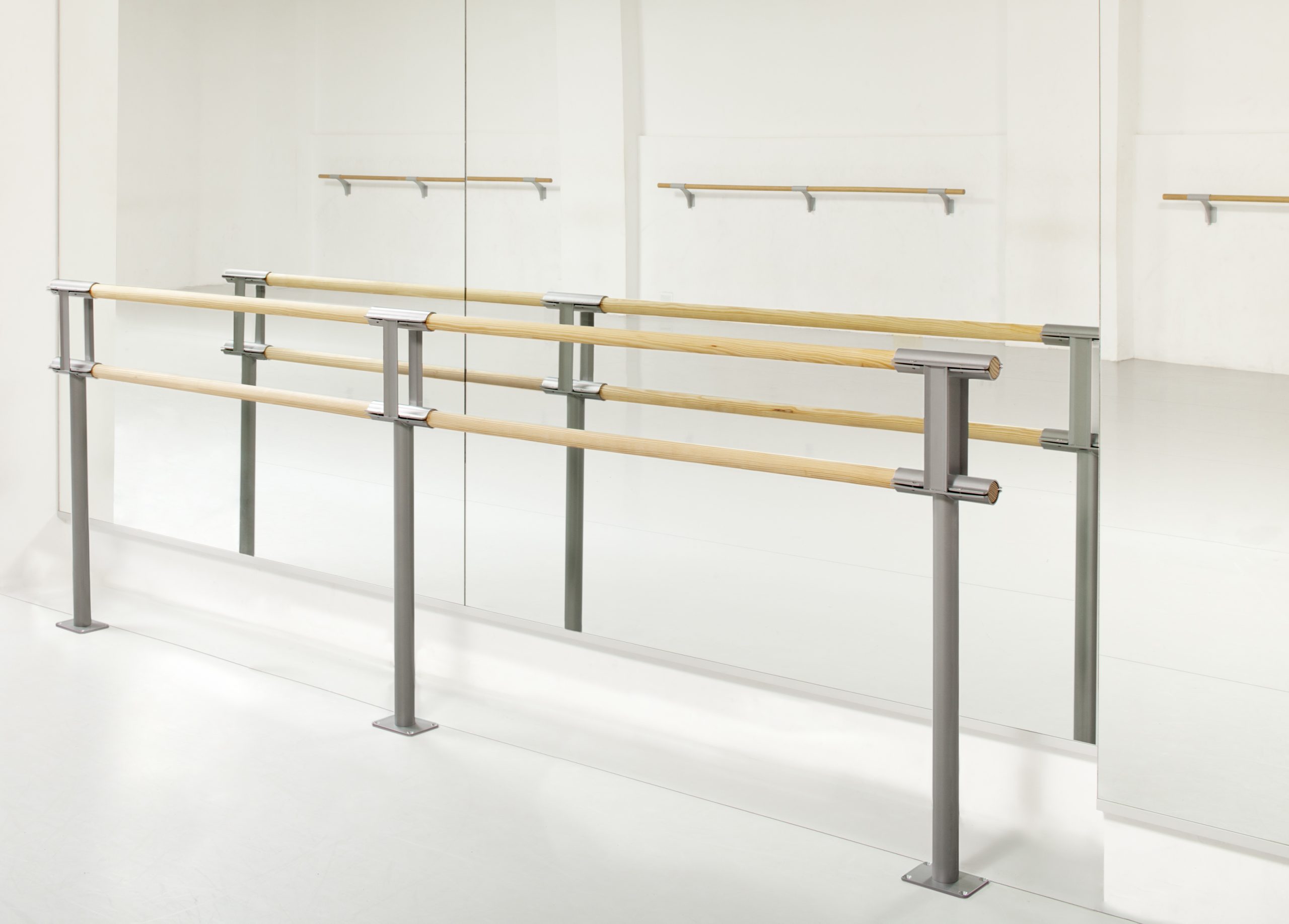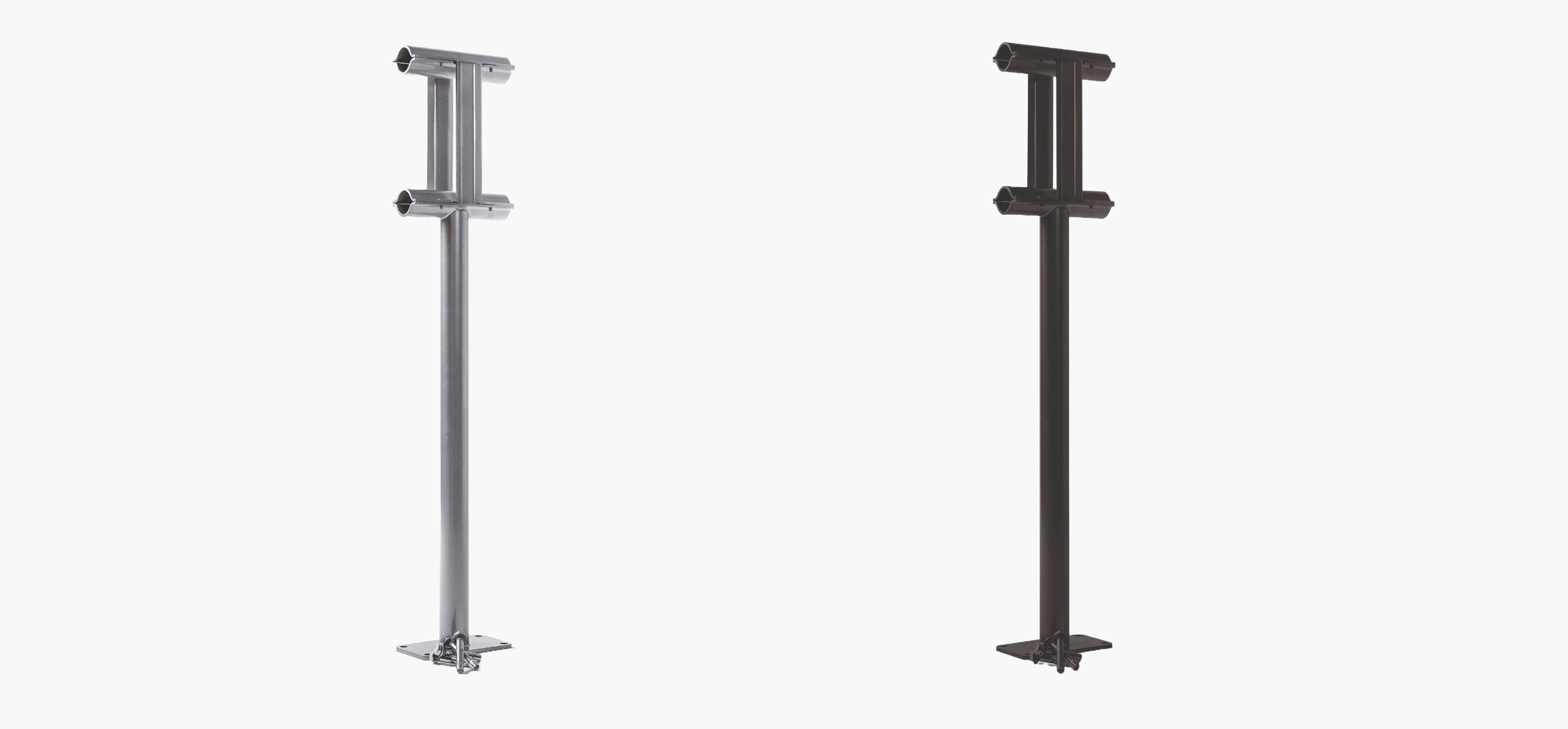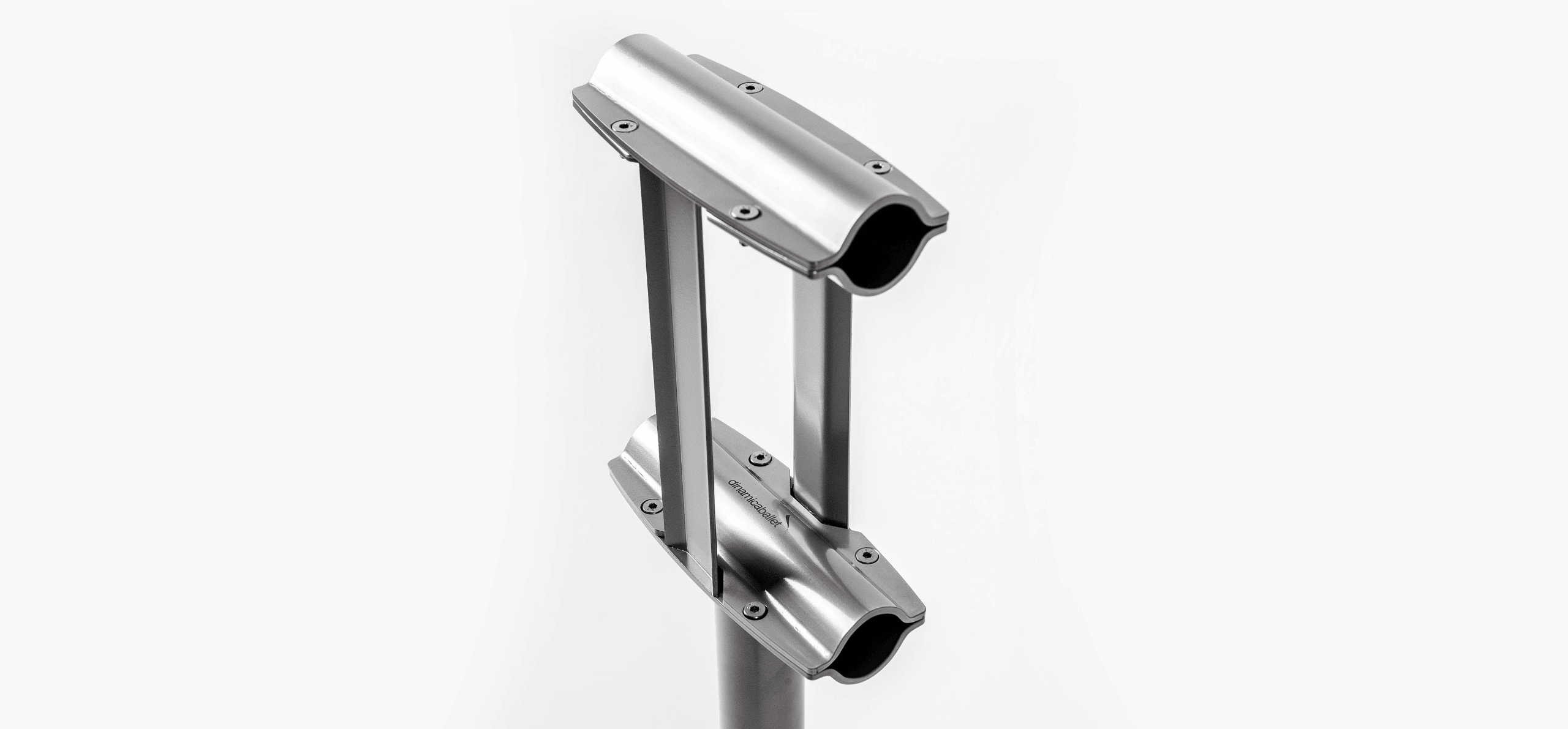 Two heights for many dancers
We recommend that the height of a ballet barre be between the elbow when the arm is at rest and the position of the hand when the arm is in a dancer's second position. The lower beam of the Pina-Fix is 77.5 cm from the floor, while the upper beam is 101 cm from the floor, making this barre an option that provides you with versatility to work with dancers of different heights.
The four 10-cm hexagonal anchors secure the ballet barre perfectly to the floor of your studio. The feet, uprights and cradles are made of top-quality steel with a silver epoxy finish that provides maximum resistance to dings and scratches.
Optimize and monetize your space
The Pina-Fix cradles completely surround and hug the wooden beams to distribute pressure put on them by dancers at any point along the beams. With its 18 cm x 10 cm feet, the Pina-Fix is easy to install close to the wall or mirrors to get the best performance from your space without losing any stability.
The Pina-Fix cradles are also designed to join four wooden beams, with two meeting up inside each cylindrical cradle in the upper barre, and two in the lower barre. This means you can have a continuous double ballet barre running along the length of your studio wall, so several dancers can practise at the same time. With a maximum distance of 2 m between the uprights, you can install as many in your studio as you like.
A perfect grip, a pleasant feel, and precise give
Our wooden beams of 40 mm in diameter are made of Southern yellow pine, which gives you excellent resistance with light flexibility and optimal support with a pleasant feel. The bars were carved from a single piece of wood from sustainable management forests, which was then smoothed with care.
Combine that with our exclusive steel bases, and we've created floor-mounted ballet barres that dancers around the world trust.
Black supports for a touch of distinction
If you want to give an elegant touch to your practice space, the Pina-Fix is also available in black. The support is finished with a layer of black paint that perfectly matches the colour of the natural Melis pine wood.  You will find the Pina-fix with black supports in schools that want to create their own delicate style in their practice environment.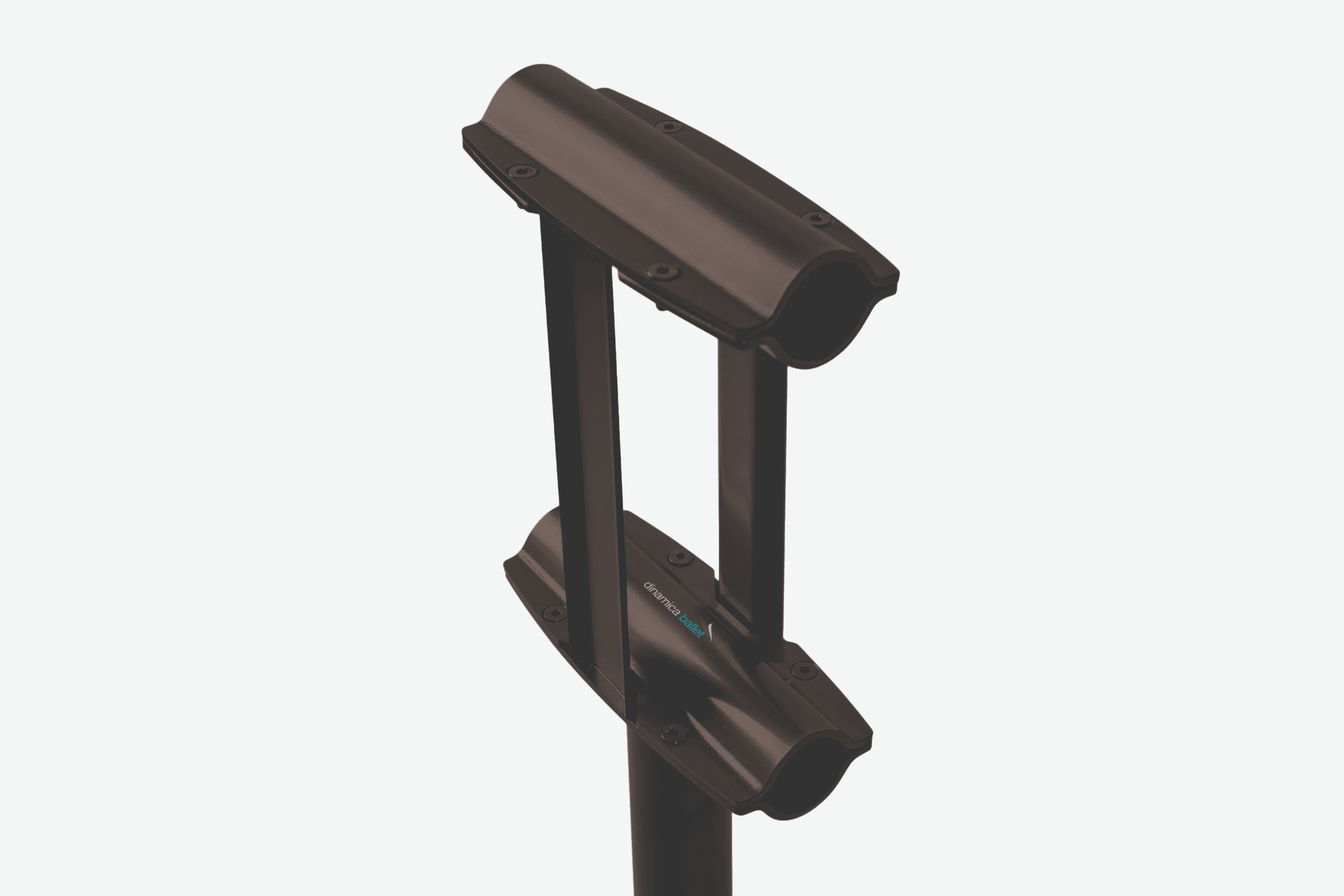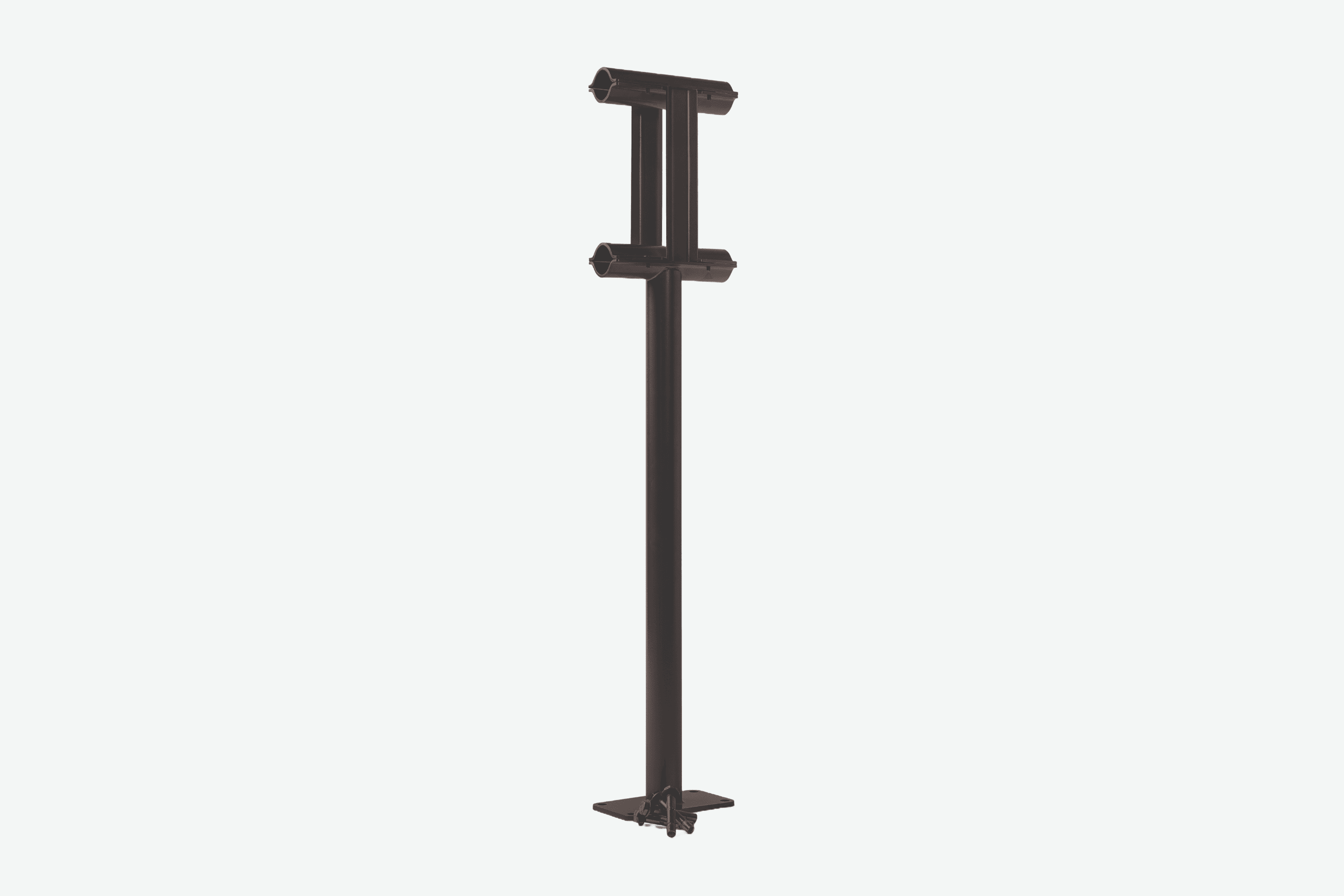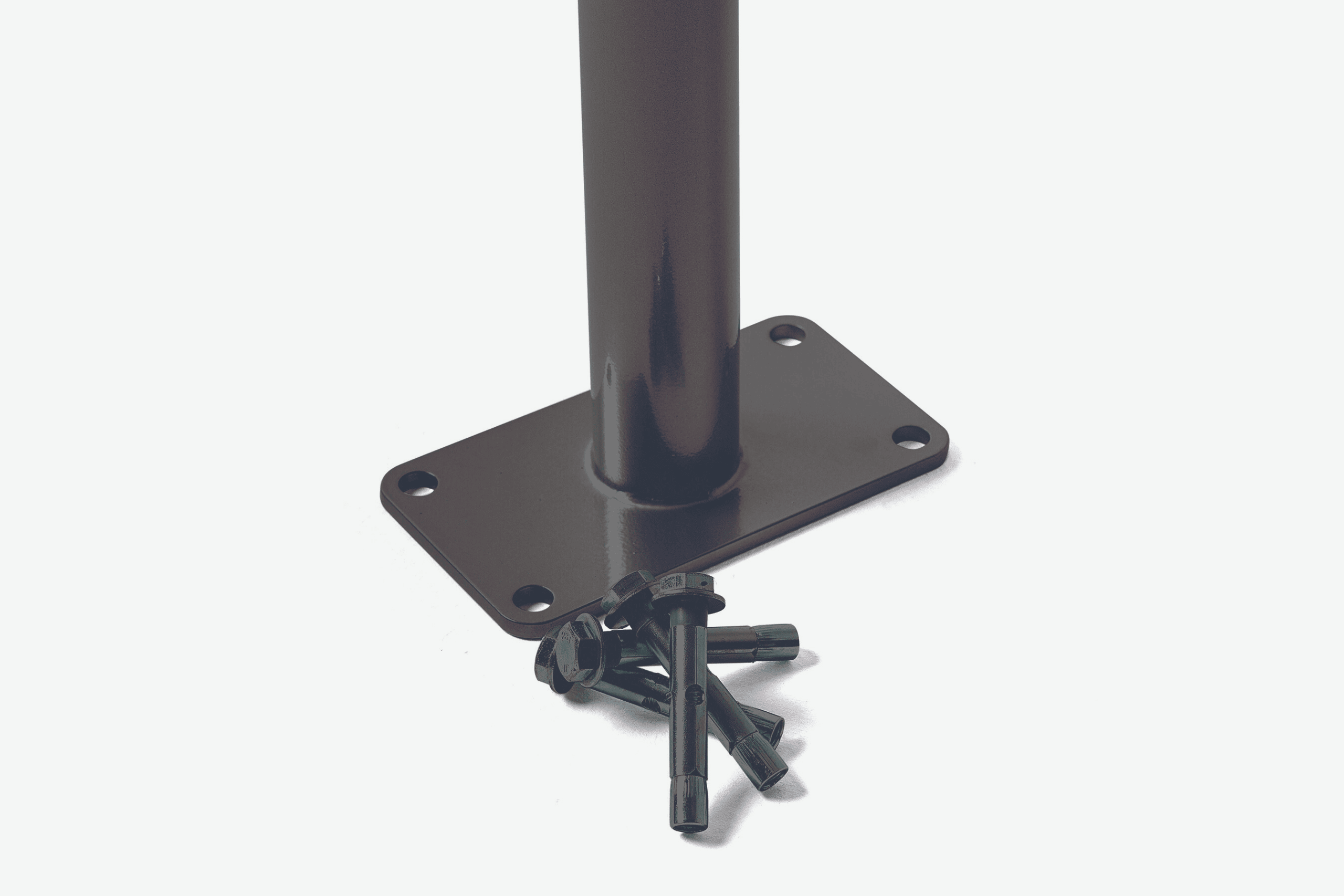 More info