Products / Professional mirrors
Professional wall-mounted mirror for wall ballet barres Amadeus
The Amadeus is a professional mirror designed to work in harmony with our wall-mounted ballet barres. Thanks to a specially designed opening through the glass and backing, the Amadeus can be installed along with our Arabesque wall brackets. Available in two sizes – 2 m x 1 m and 1.7 m x 1 m – this warp-free mirror is the ideal tool for perfecting ballet technique and getting the best performance from your space.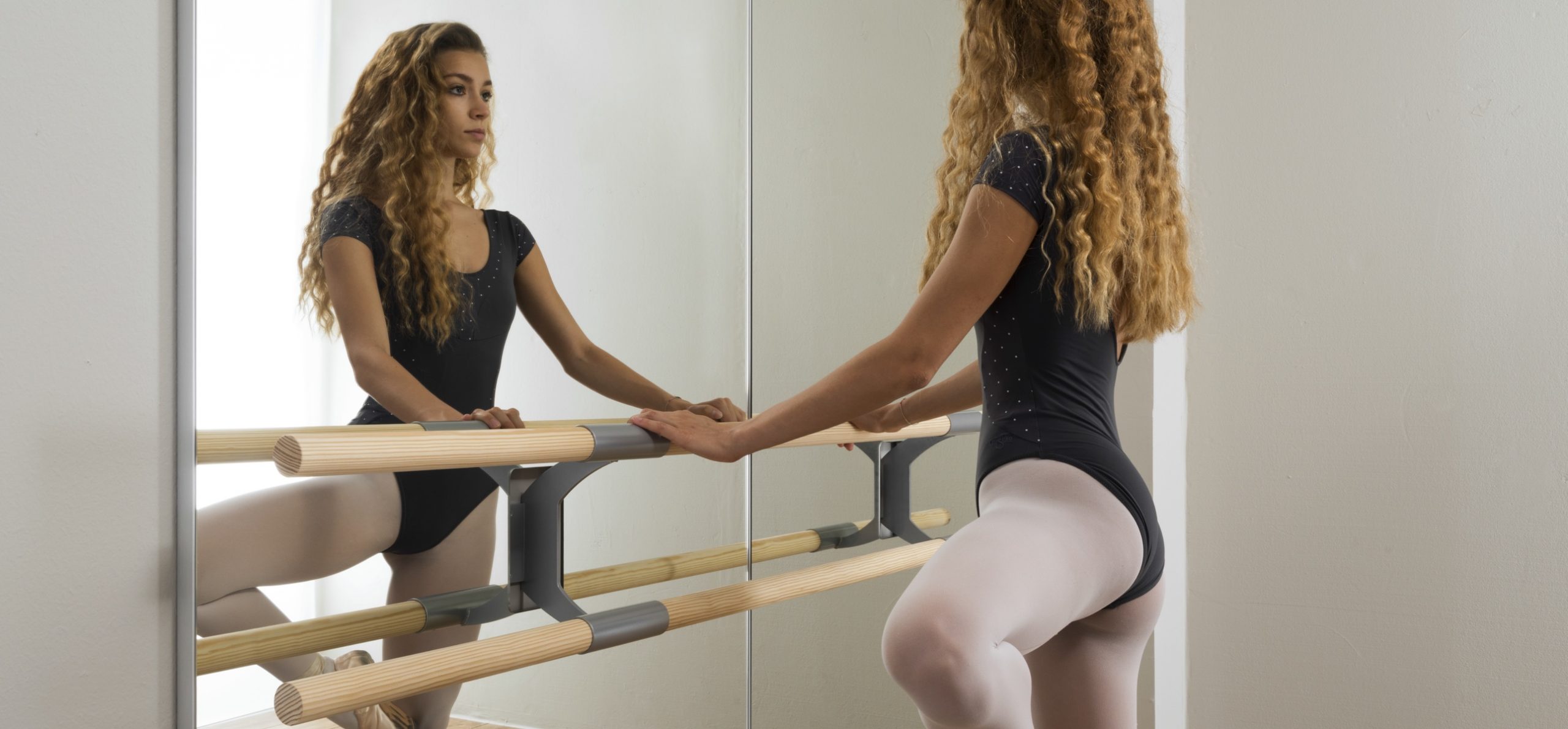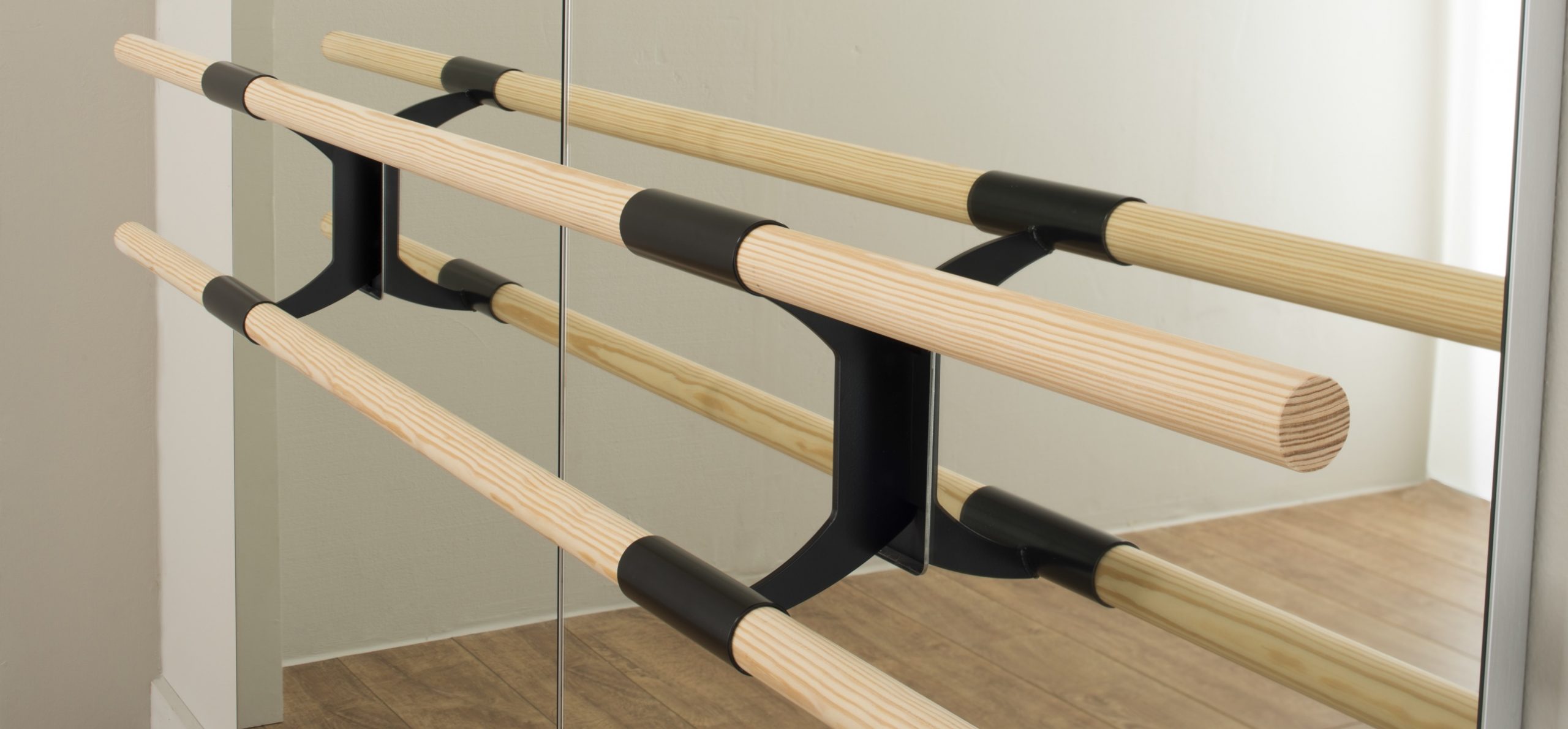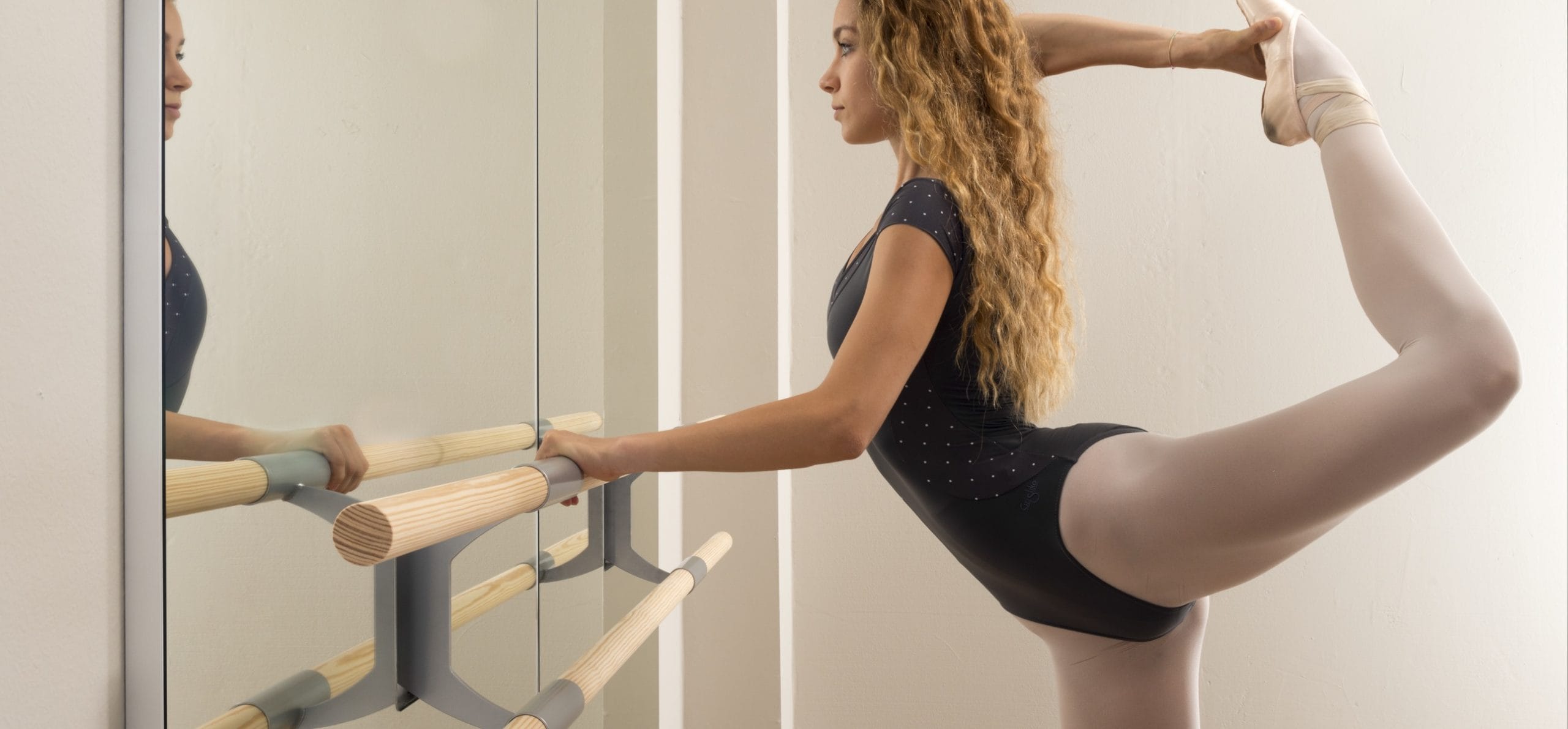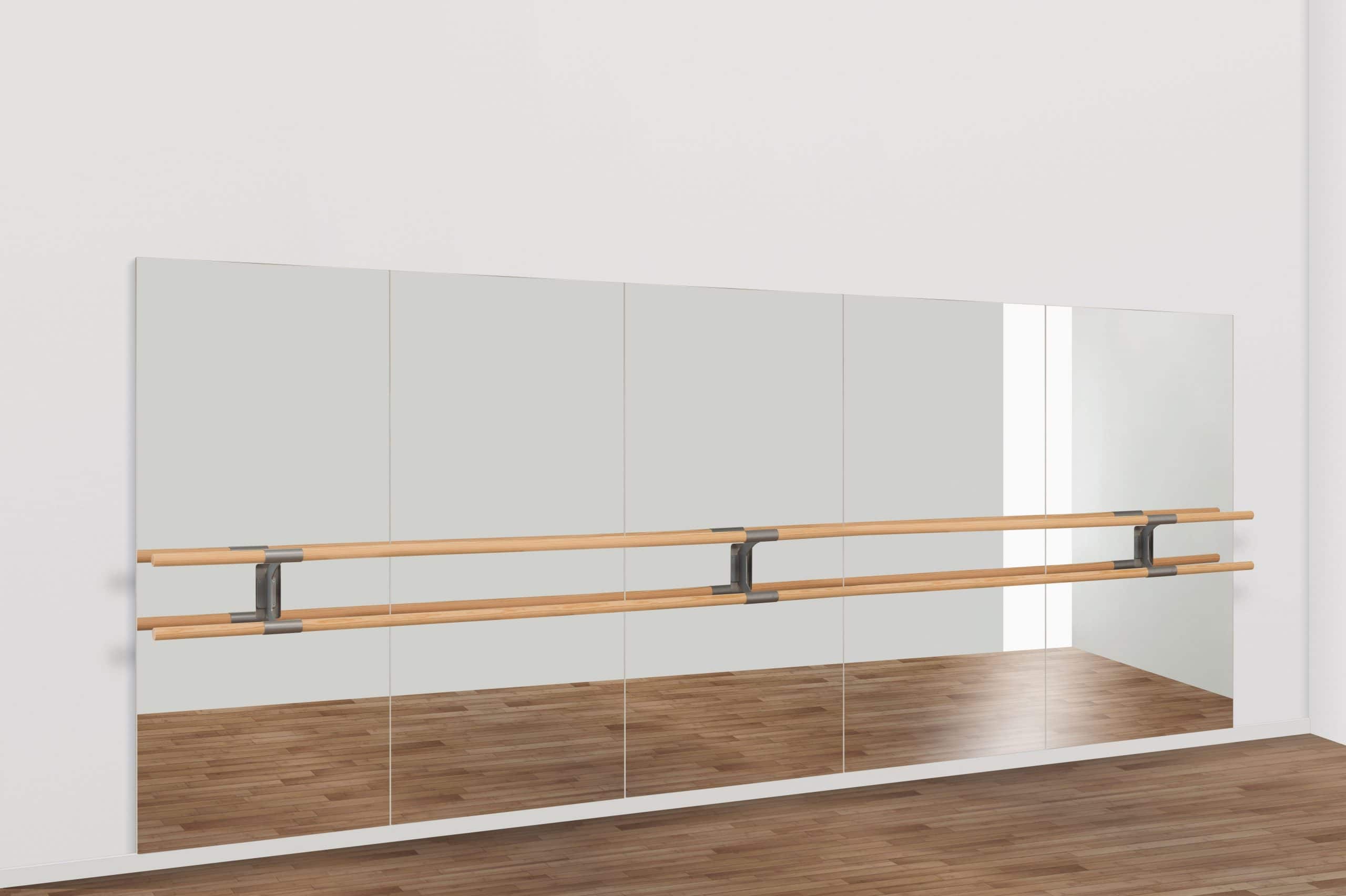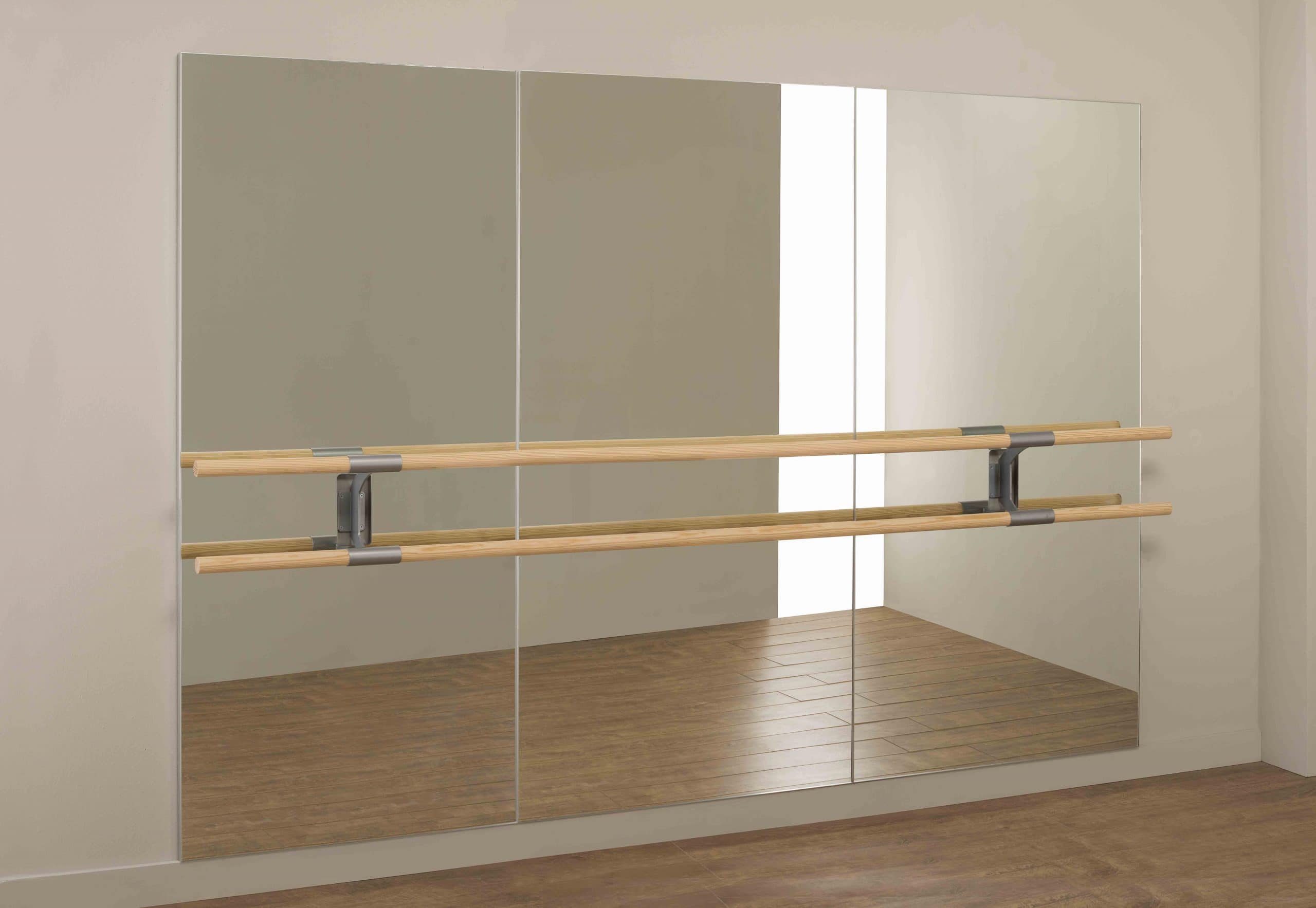 Get the most out of your space
We've developed a way to combine mirrors and ballet barres effectively. Our design and manufacturing teams have created a mirror with a framed opening that doesn't weaken the overall structural integrity. Through the 20 cm x 10 cm opening, the Arabesque wall brackets attach directly to the wall without adding any extra pressure on the mirror for a safe and secure installation.
The 4 mm–thick Amadeus professional mirror is of the highest quality. A group of students working at varying distances from the mirror can work with precision thanks to the warp-free reflection along the entire surface of the mirror.
An incredibly secure mirror
The thickness of the mirror, the protection afforded by the aluminium frames and the mounting system make the Amadeus highly robust and give it a great deal of protection against breakage. However, it is possible a mirror could suffer damage from a strong impact, and that's why we apply a safety film that prevents shards of glass from falling off and causing injury to anyone. The Amadeus is in compliance with European EN-6060 safety and performance regulations.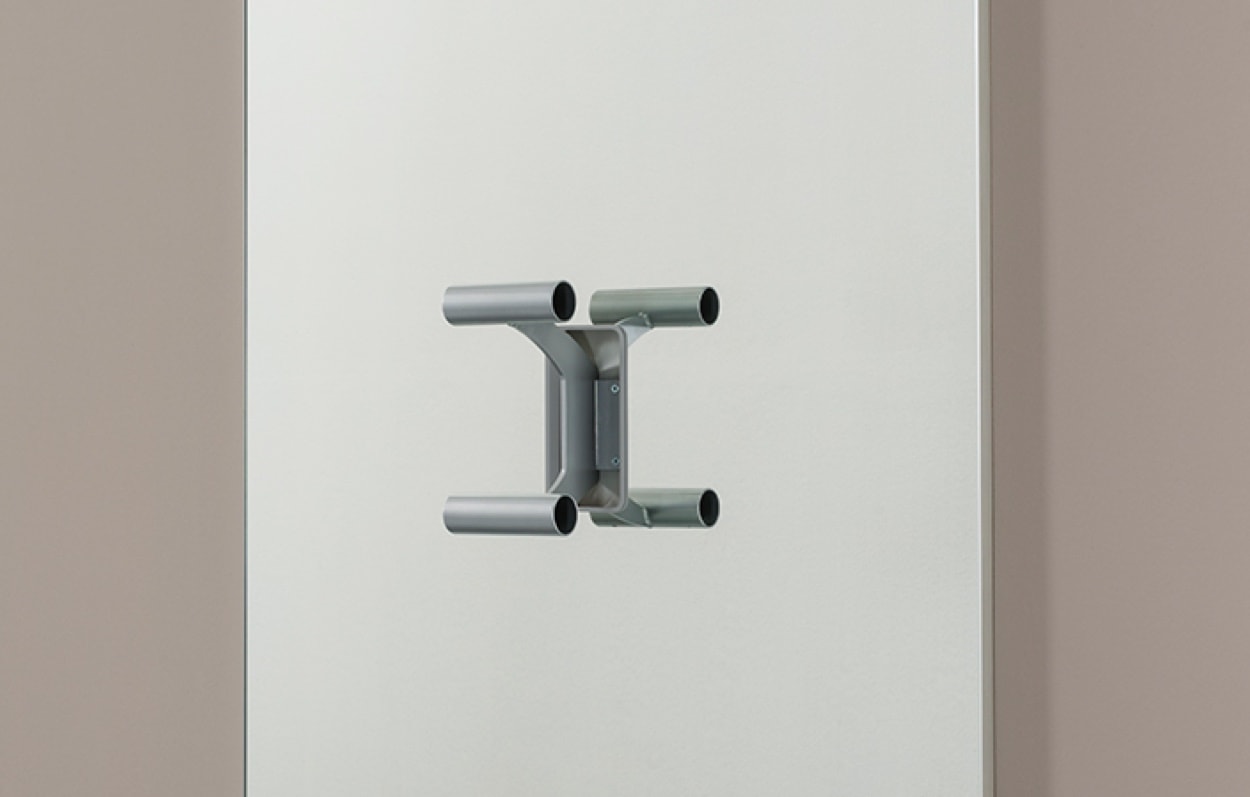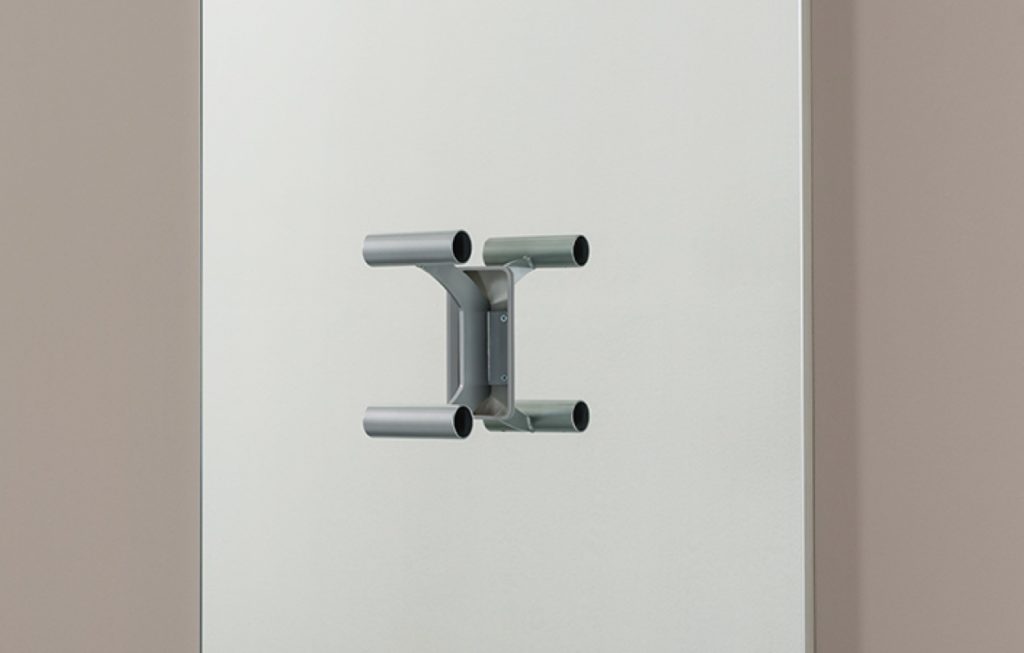 Details that mark the difference
The galvanized steel anchors that fix the mirror to the wall fit into the grooves on the mirror's frame, ensuring perfect security to the wall. Mounted above the skirting board, the mirror lies completely flat on the wall so its weight is distributed evenly over the entire surface. The result is perfect alignment and total stability, no matter how many mirrors you install in your space. The aluminium frames as well as the opening protect the mirror and allow for many units to be joined together safely and warp-free.
At Dinamica Ballet, details are important to us, so you can choose between a silver or a black frame for the Amadeus to go with the ballet barre support. The mirrors, supports and wooden bars are all sold separately so that you can choose the best equipment for your space. You can also combine the Amadeus with our Figaro standard mirrors to create extensive installations of mirrors and ballet barres.
More info