Wall-mounted ballet barres
These wall supports are designed to resist pressure from any direction, making them suitable for high-intensity exercises. Available in classic silver or elegant black, along with our Arabesque units, you can create one continuous barre that's as long as you need without losing stability or performance.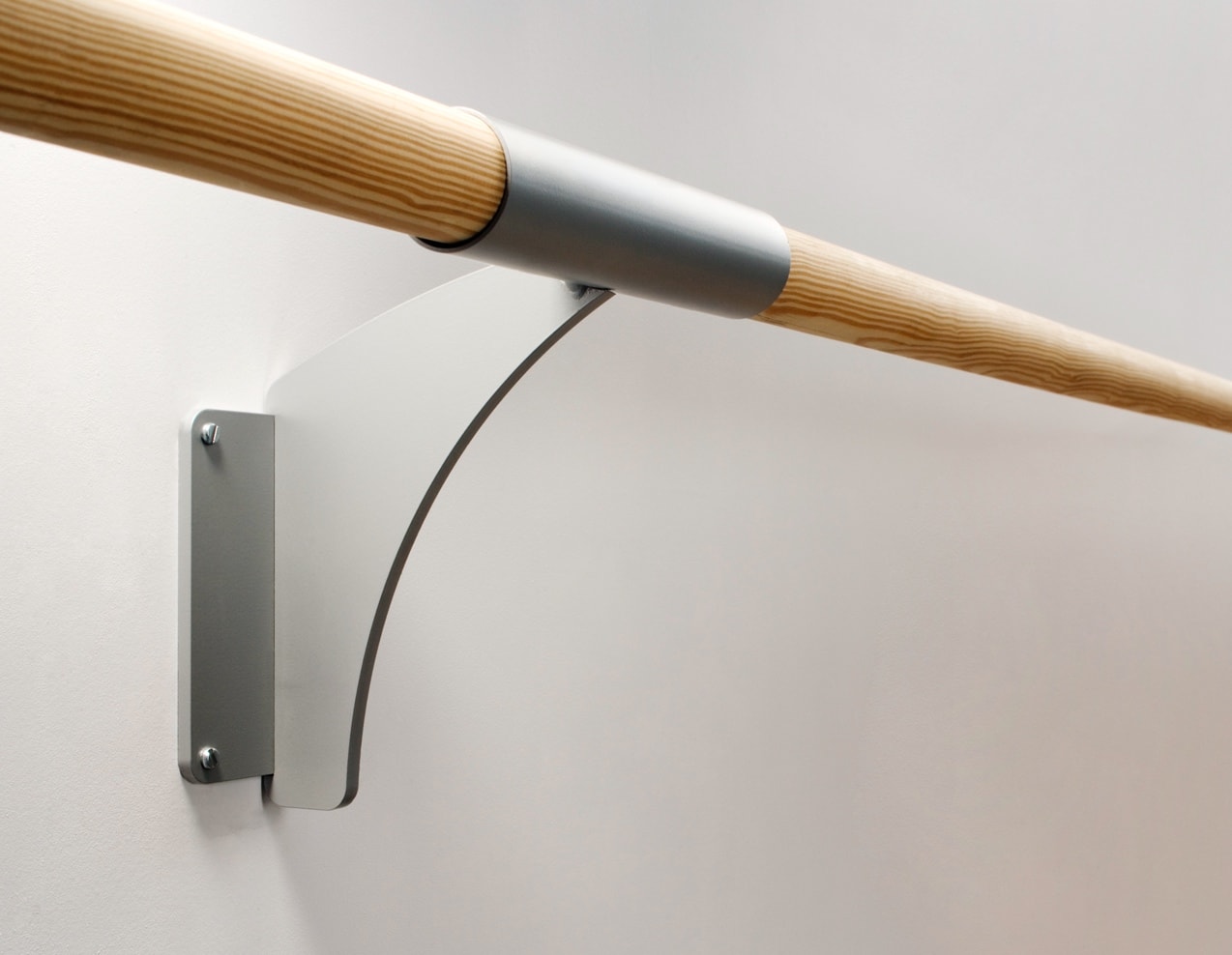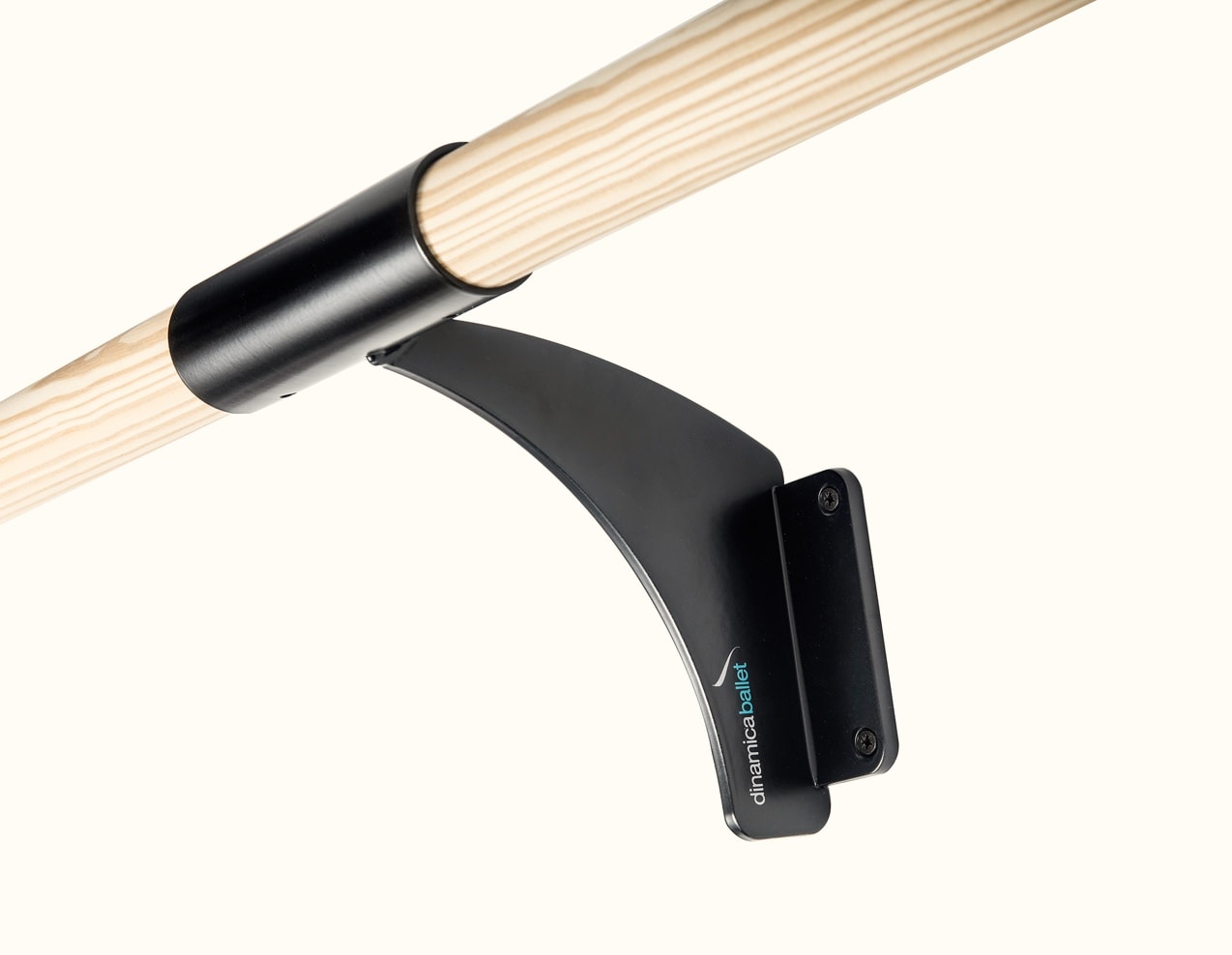 Black wall support for one beam
Made to support a single beam, this mount's black colour adds a touch of style to your space.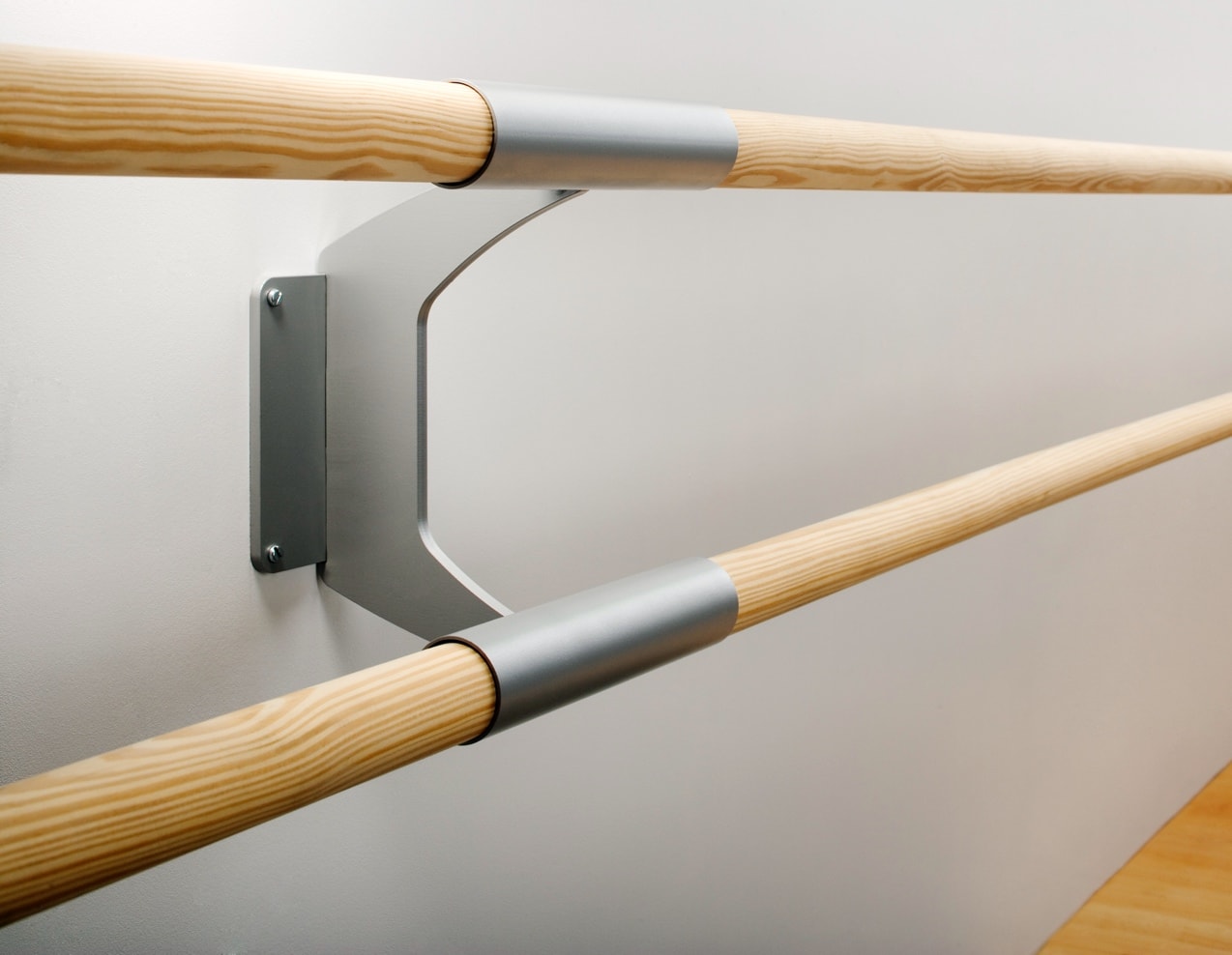 Wall support for two beams
Para dos barras de madera y color plata, permite crear espacios continuos sin perder en ningún punto la resistencia total a la presión.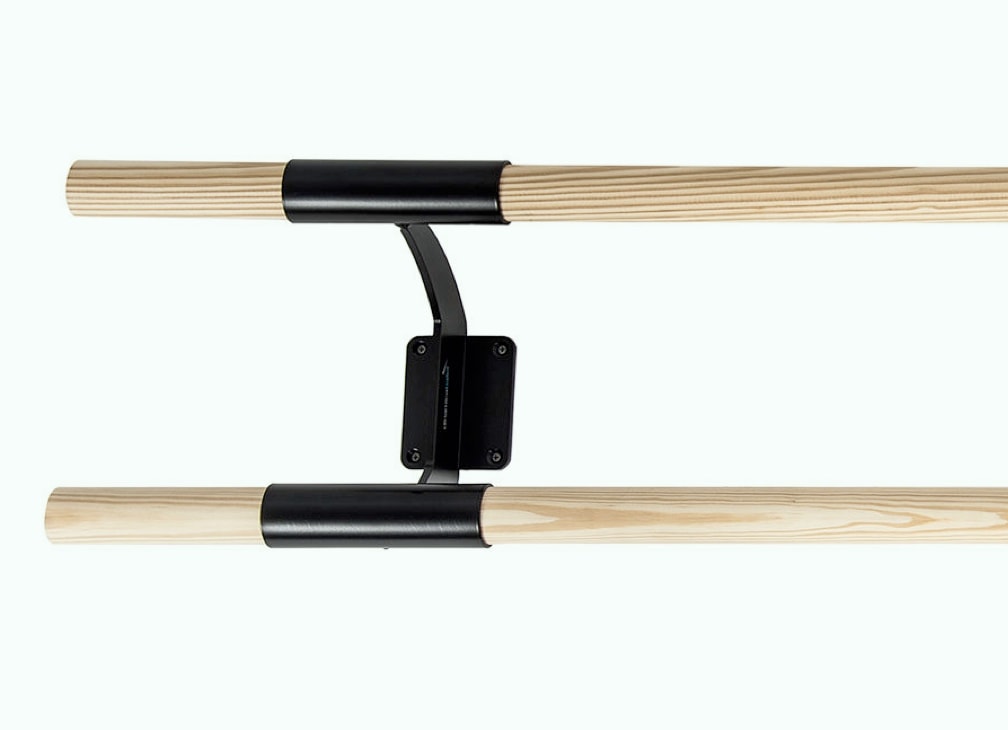 Black wall support for two beams
Made of steel and to support two beams, the black colour of the mounts combines beautifully with the natural wood of the beams.
Products created with passion and top-quality materials
We design the ballet barres and studio mirrors used by the best dancers across the globe. We've been working in the world of passion for movement for more than twenty years, creating products for the development of artistic talent and enjoyment of practice.