Products / Floor-mounted ballet barres
Height-adjustable floor-mounted double ballet barre Giselle-Fix
The Giselle-Fix is our floor-mounted barre with the most options: it lets you create a continuous double barre and change the height to a range of 10 positions, adapting it for dancers of all sizes. The high-quality materials and reduced size of the feet mean you can install the ballet barre close to the wall and have more space to train freely. The exclusive design of the double uprights provides the stability and resistance to pressure you need in your studio.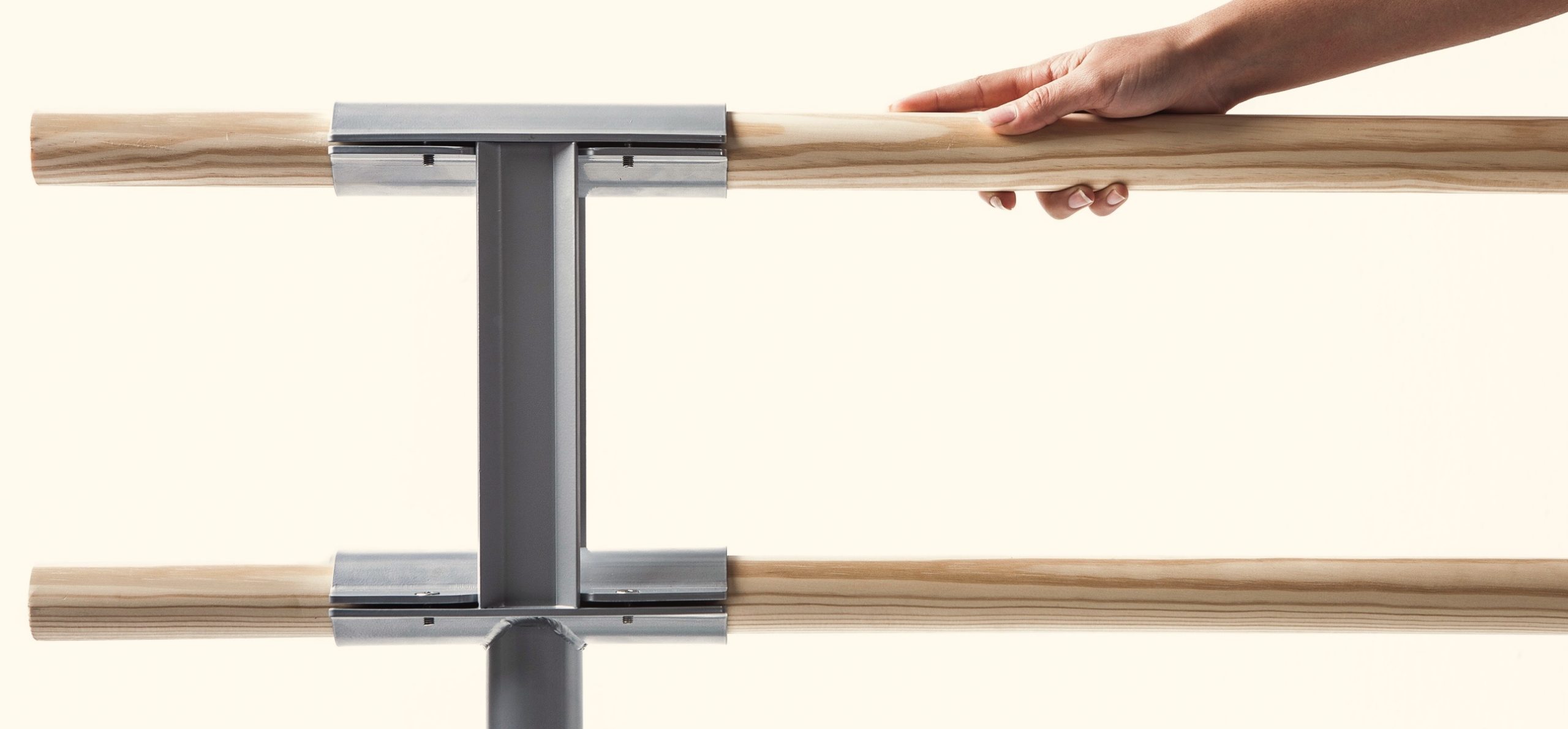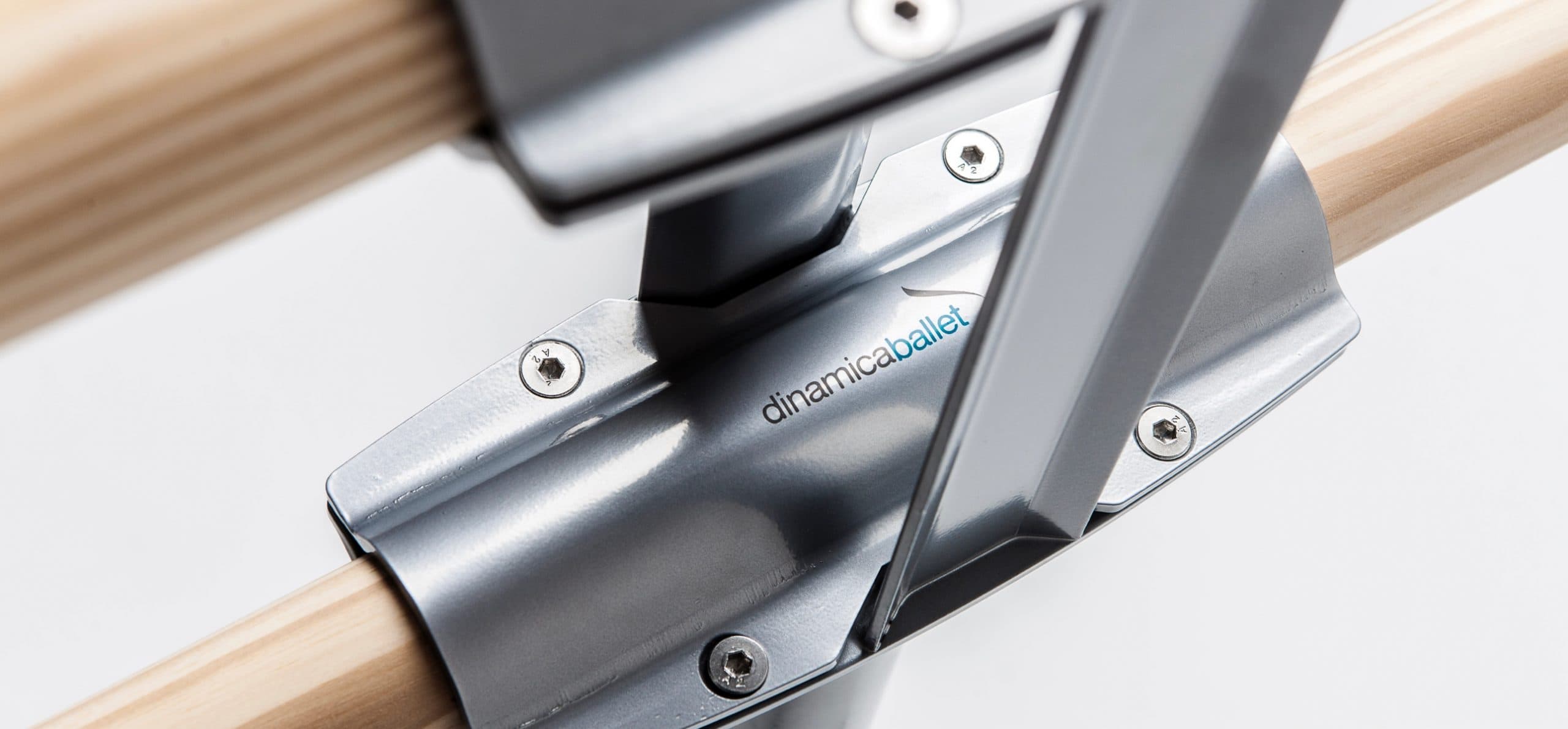 The floor-mounted barre that adapts to everyone
With two beams set at 19 cm apart and 10 height-adjustable positions, the Giselle-Fix adapts perfectly to dancers of all heights. The height-adjusting mechanism is designed so you can make changes quickly and easily, and it offers a total range of 27 cm between the minimum and maximum heights.
Continuous and functional spaces
All of the Dinamica Ballet floor mounts are designed for you to get the best performance from your dance space. We've developed the base to give total stability in the smallest size possible, so you can secure the Giselle-Fix very close to the wall or mirror, and as a result be able to use the most space available to work.
The barre, made with quality steel, distributes pressure so you get maximum performance even during high-intensity exercises. The uprights and saddles let you bring four beams together, two above and two below, without having to use screws that could damage the wood. With a maximum recommended distance of 2 m between uprights, you can install various barres throughout your studio.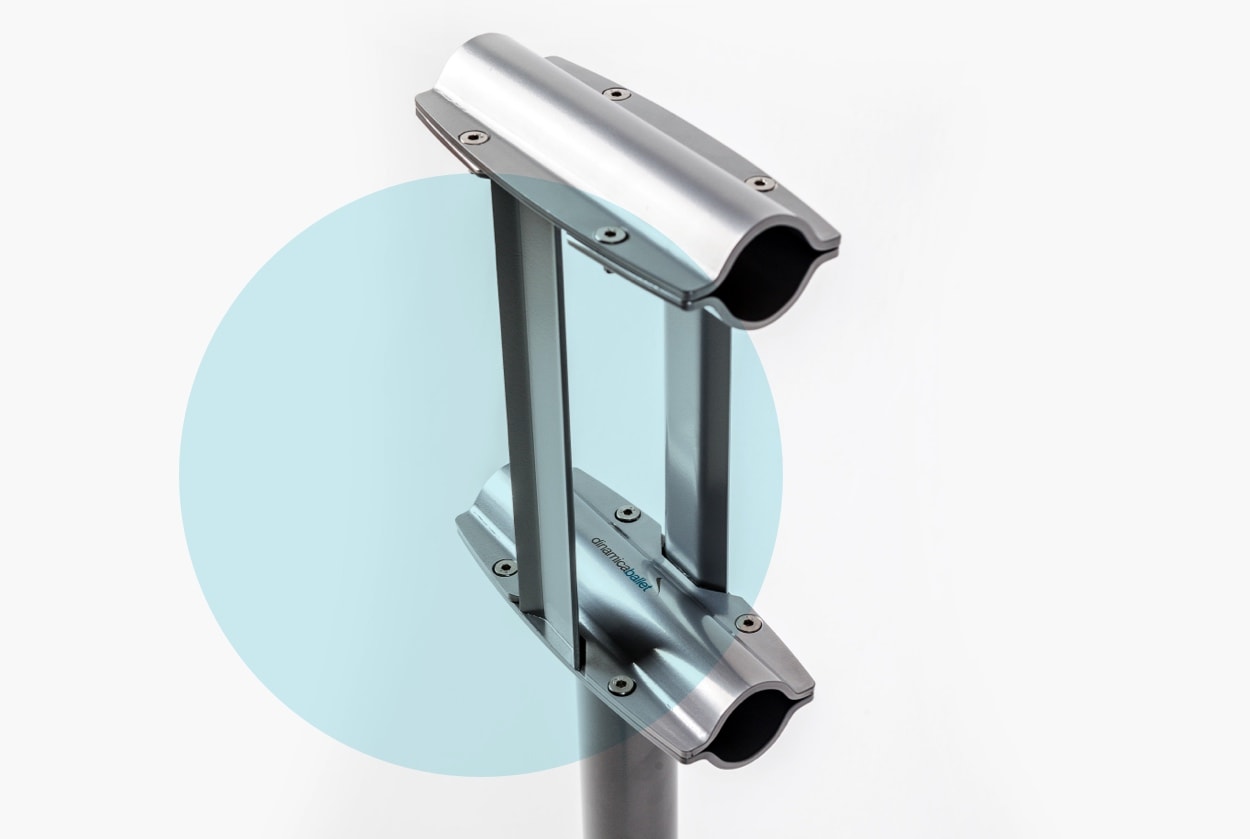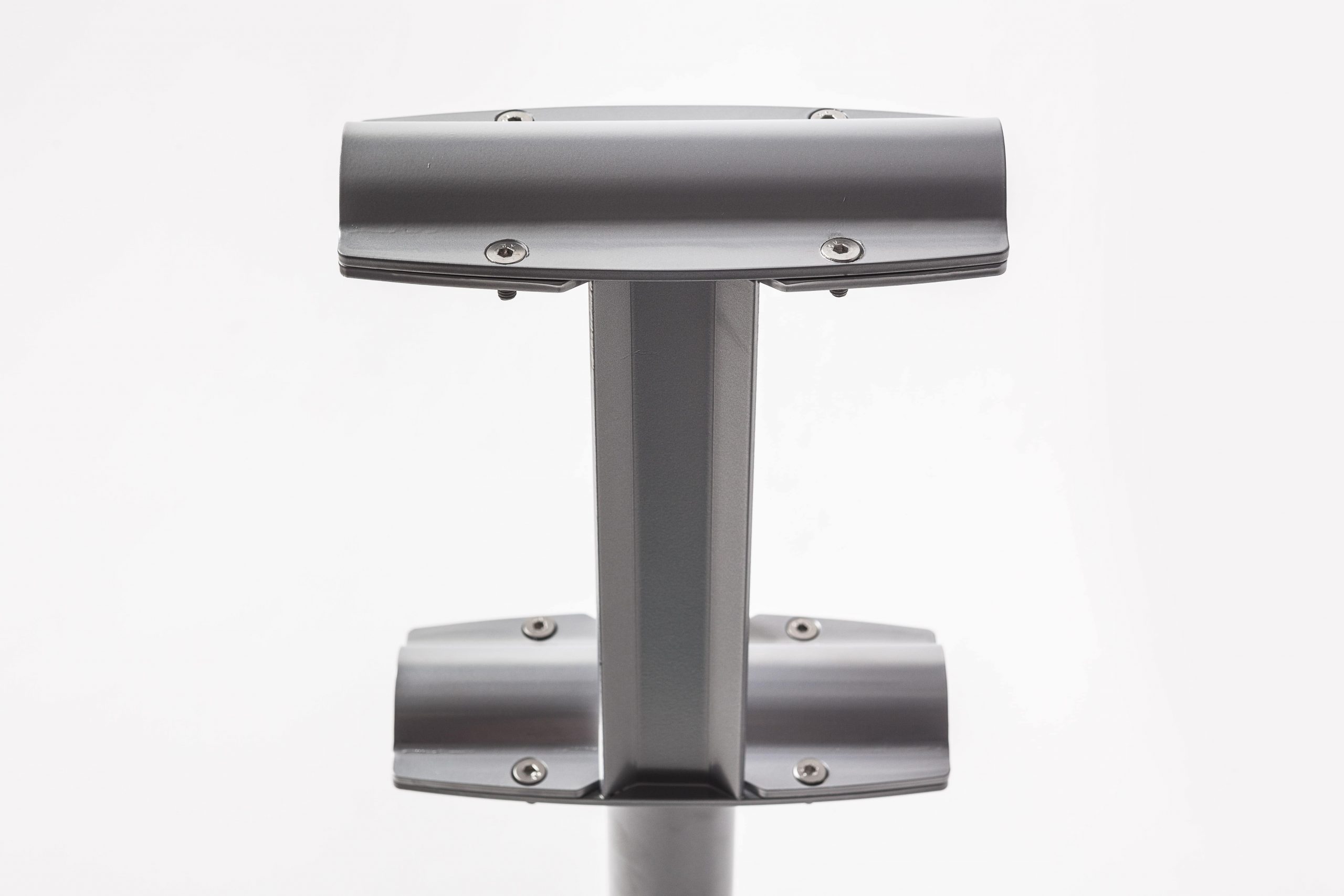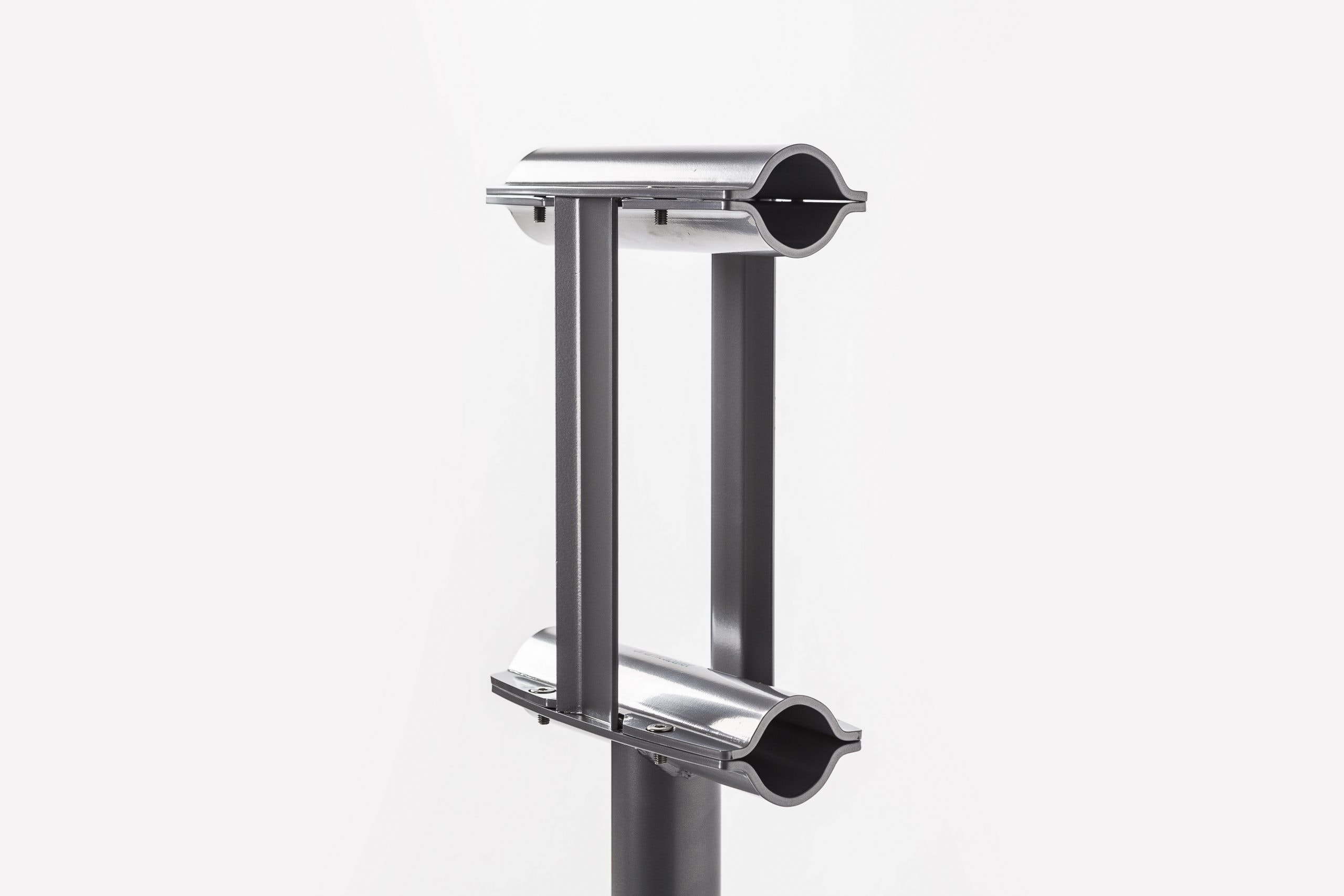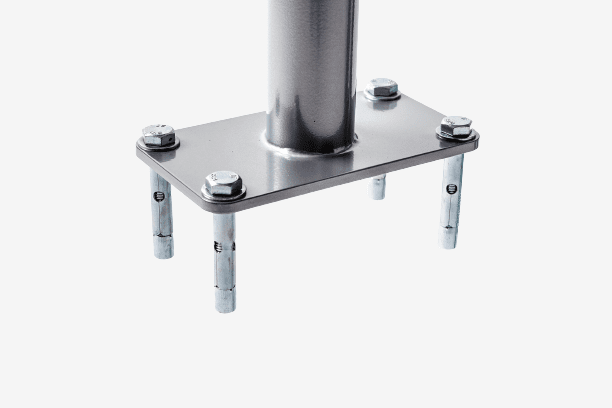 Wooden beams for a natural feel and optimal grip
The Giselle-Fix features two wooden beams of 40 mm in diameter. Our wooden beams of Southern yellow pine from sustainable forests are highly resistant yet also slightly flexible, making them ideal for advanced exercises. The perfectly smoothed and unvarnished wood gives a pleasant feel, firm grip and organic beauty to help you get the utmost enjoyment from your practice.
The cradles firmly hug the wooden bars so there is no need to make holes in the wood, assuring easy assembly and thousands of hours of practice.
More info