Products / Professional mirrors
Professional grid-pattern mirror Boris
The Boris is a wall-mounted grid-pattern mirror designed for professionals looking for technical precision. It helps choreographers, musicians, athletes and rehabilitation professionals to improve the movements of their students or patients thanks to the 10 cm x 5 cm grid pattern. The Boris mirror, which pays tribute to the Russian opera masterpiece Boris Godunov, projects a flawless reflection and guarantees maximum safety for those who use it.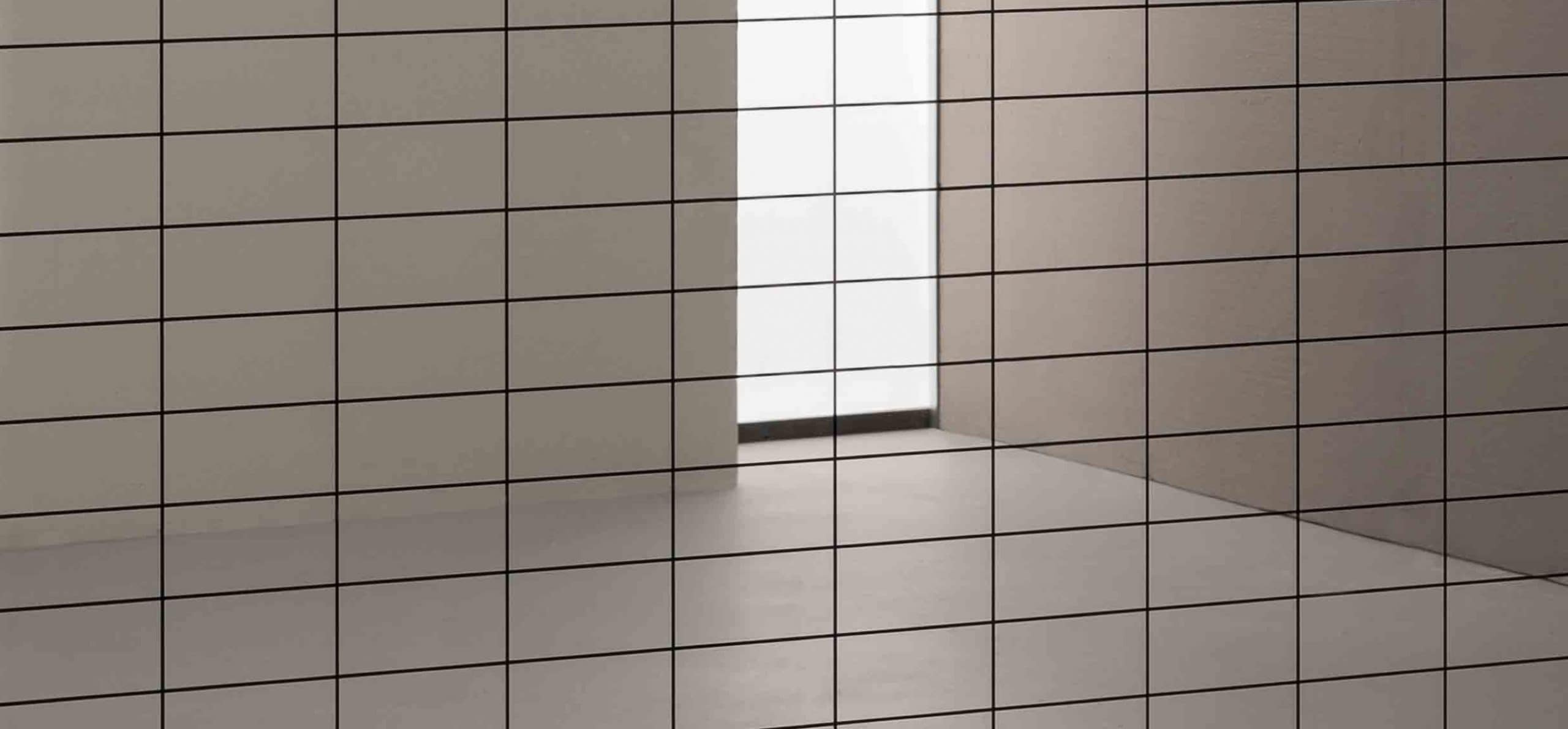 Designed for excellence in movement
The Boris is a perfect work tool for professionals who demand concise forms of expression. The entire surface of the mirror boasts a fine-lined 10 cm x 5 cm grid pattern that helps you with meticulous control of body position and allows for rigorous technical evaluation.
The expert quality of the Boris translates into a flawless reflection no matter the distance between you and the mirror. If you need to work with a group, you can join more than one Boris mirror and create a continuous reflective service with no gaps between the pieces.
Available in two sizes and two colours
We've designed the Boris in different sizes and colours to be able to adapt it to all types of spaces. The Boris is available in three sizes ­– the classic 200 cm x 100 cm, as well as a smaller one that is 170 cm x 100, great for working with kids. You can also choose the colour of your frame, either silver or black.
Absolute security
The installation mechanism lets you secure the Boris above the skirting board and with its entire surface attached to the wall to distribute the pressure. The aluminium frames offer extra protection to the user, though in the event of an accidental impact causing any breakage, you can rest assured knowing the treatment and the quality of materials are in compliance with European EN-6060 safety and performance regulations, guaranteeing that glass shards won't dislodge from the mirror.
Easy installation and the ability to move it to another space
The Boris mirror is installed on galvanized steel brackets that screw into the wall. The aluminium frame fits perfectly into the brackets. This mechanism means that you can install the Boris easily with little effect on the wall, and if you need to, you can move it to another space with ease.
More info