Athletic Studio: a holistic vision of personalized training in Geneva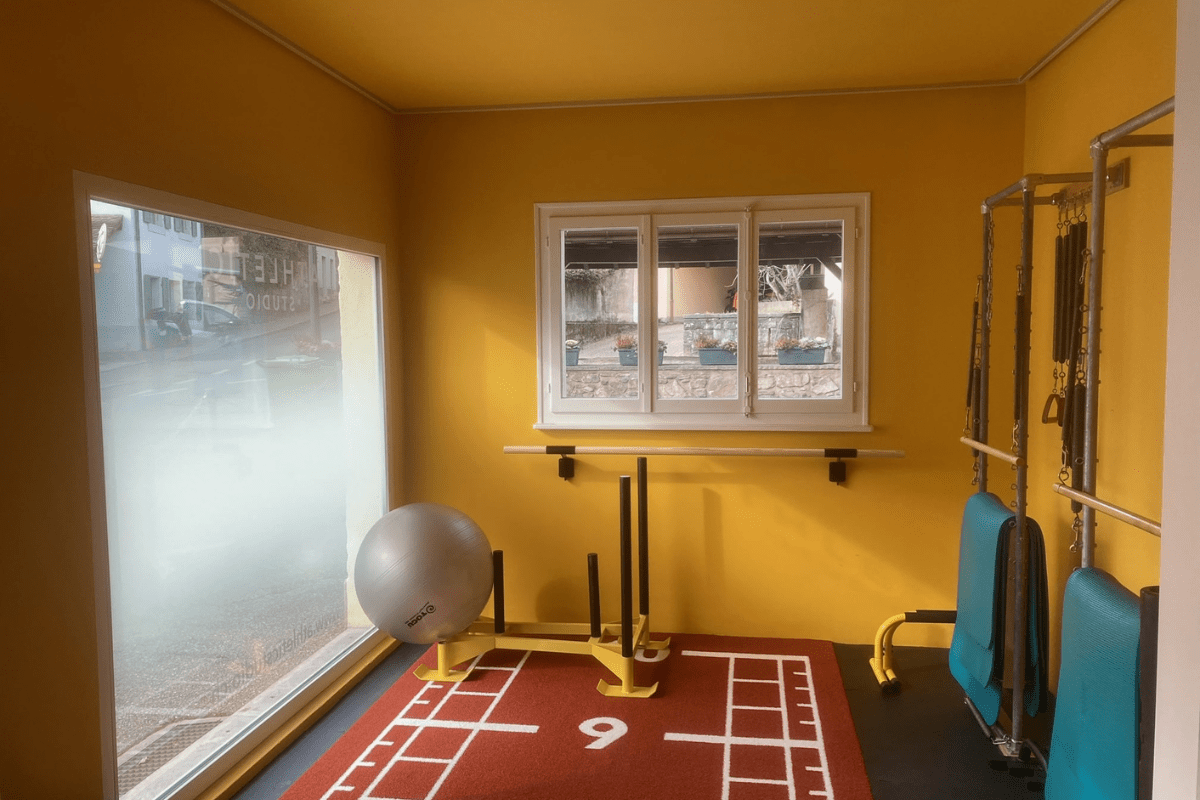 Dinamica Ballet products can be found in academies and dance companies on the five continents of the planet. However, our professional ballet bars and mirrors go beyond the ballet world more and more often: professionals in yoga, pilates, fitness or rehabilitation centers are relying on Dinamica Ballet to create their work spaces. A recent example …
Dinamica Ballet products can be found in academies and dance companies on the five continents of the planet. However, our professional ballet bars and mirrors go beyond the ballet world more and more often: professionals in yoga, pilates, fitness or rehabilitation centers are relying on Dinamica Ballet to create their work spaces.

A recent example is our client Athletic Studio, a center for personalized fitness training with a holistic vision on the outskirts of Geneva, near to the United Nations headquarters in Switzerland.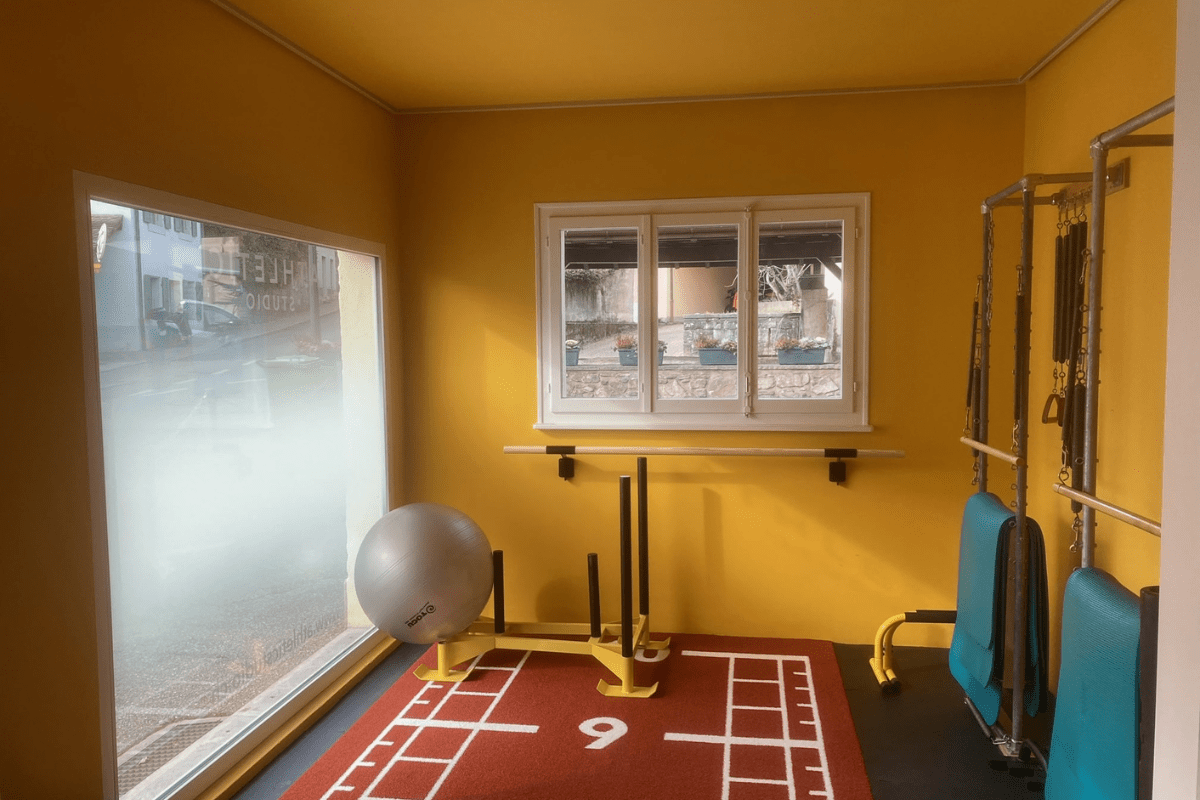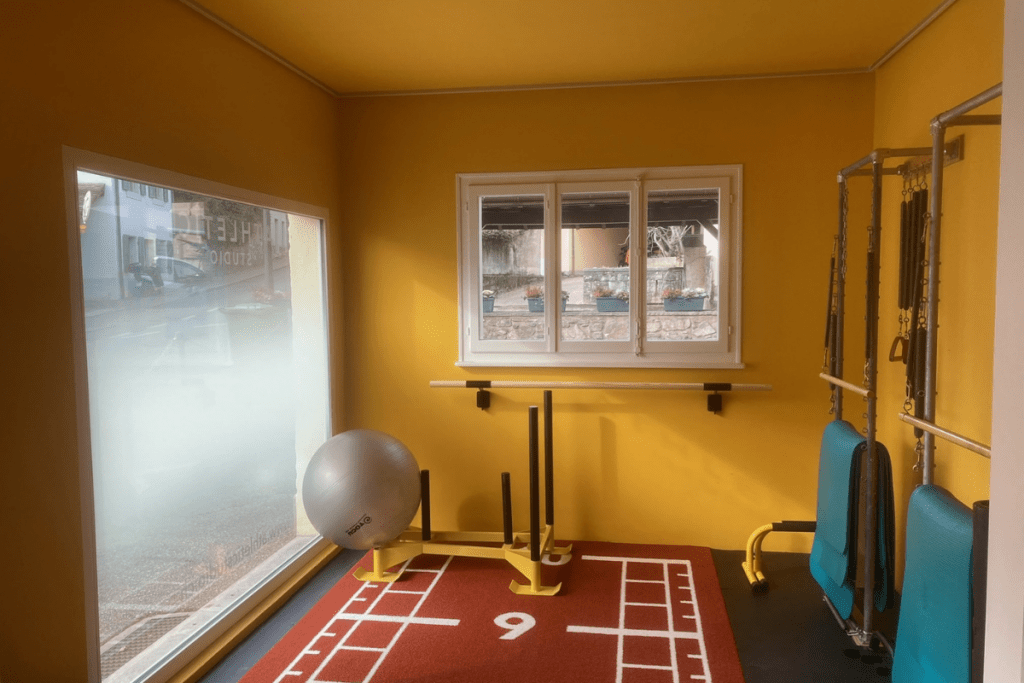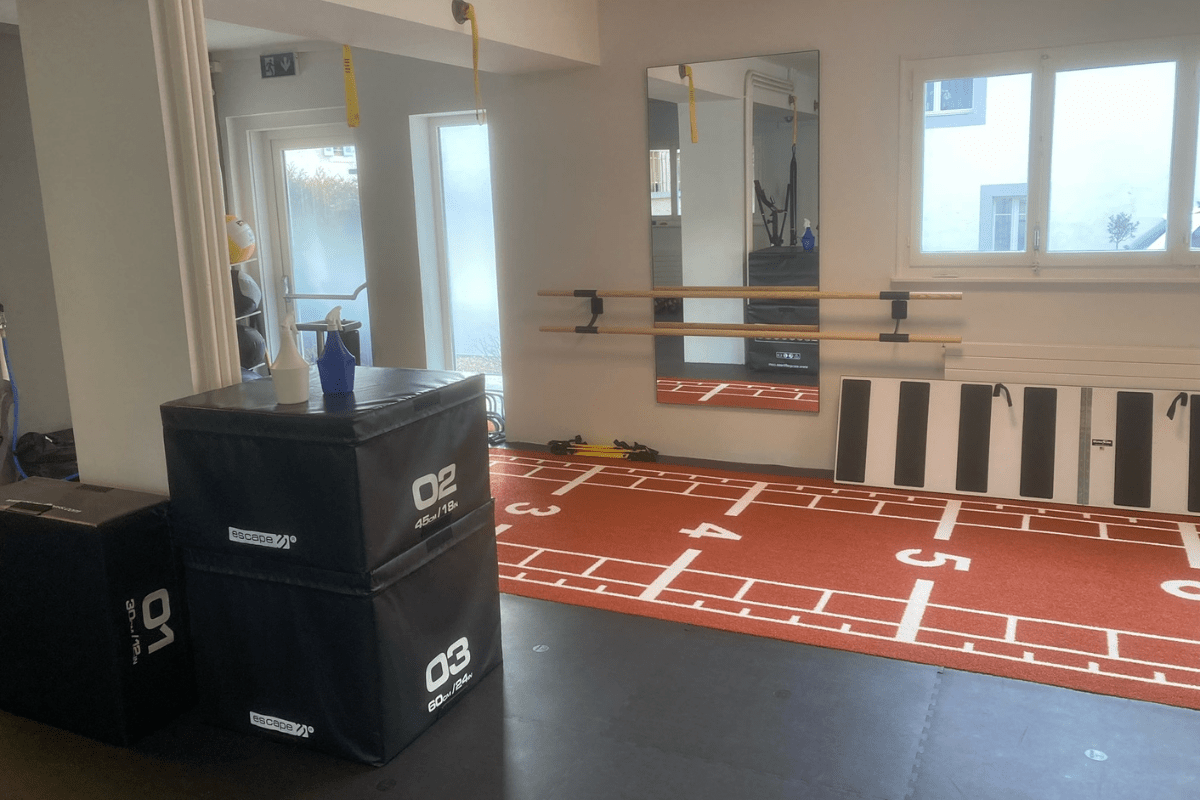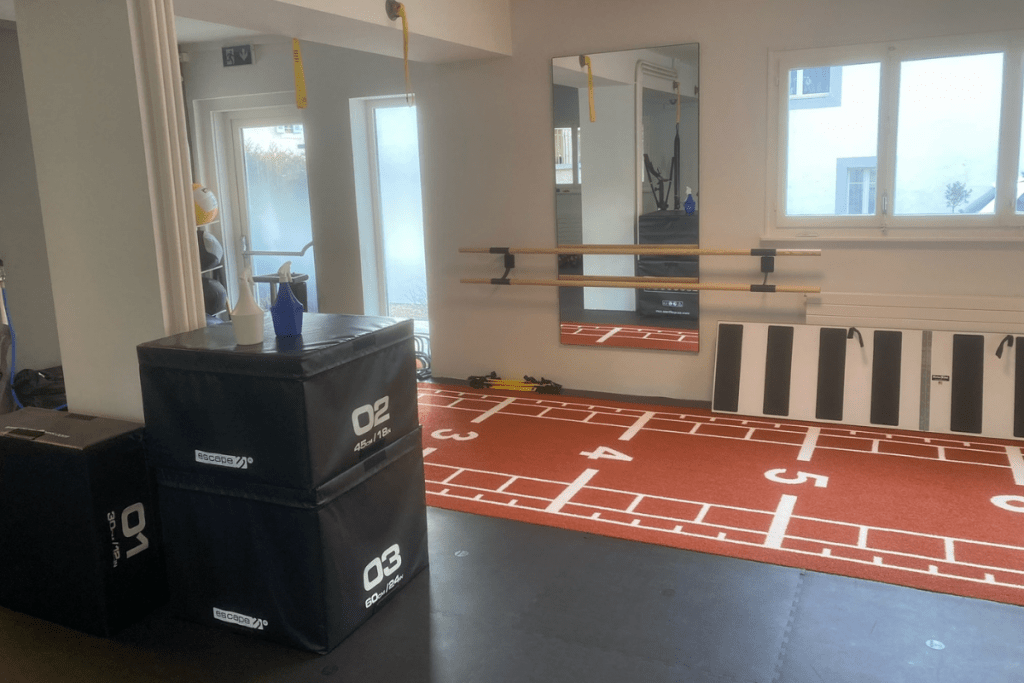 Athletic Studio's team of personalized trainers create training plans combining cardio, stretching, pilates and strength to maximize the results based on each client's goals and profile.
They have recently added a set of Arabesque Double Black  to their equipment along with a wall-mounted Figaro with matching black frame. This combination is ideal for precise technique work in stretching and strength exercises. Arabesque supports resistance to pressure from any angle allows significant movements to be performed safely. Furthermore, the perfect reflection of the Figaro mirror is crucial for an accurate control of the technique. Additionally, they have installed a set Arabesque Black with a single bar next to the room's windows that stand out also from the outside.

You can find further information about the Athletic Studio customized training center on their website or on Instagram. If you would like to know more about our products or  obtain a personalized offer, please do not hesitate to contact us.
---